👩‍🏫 4 modules ✅ 48 exam questions 📘 11 templates ⏰ 2 hours worth of content 🔖 Official certification 🧑‍💻100% self-paced
This course features everything you need to design, launch, and measure an impactful Go-to-Market strategy.
Finetune your methods, streamline your approach, and align expectations amongst internal teams, en route to delivering a seamless Go-to-Market model that'll serve as a golden ticket to awesome product launches.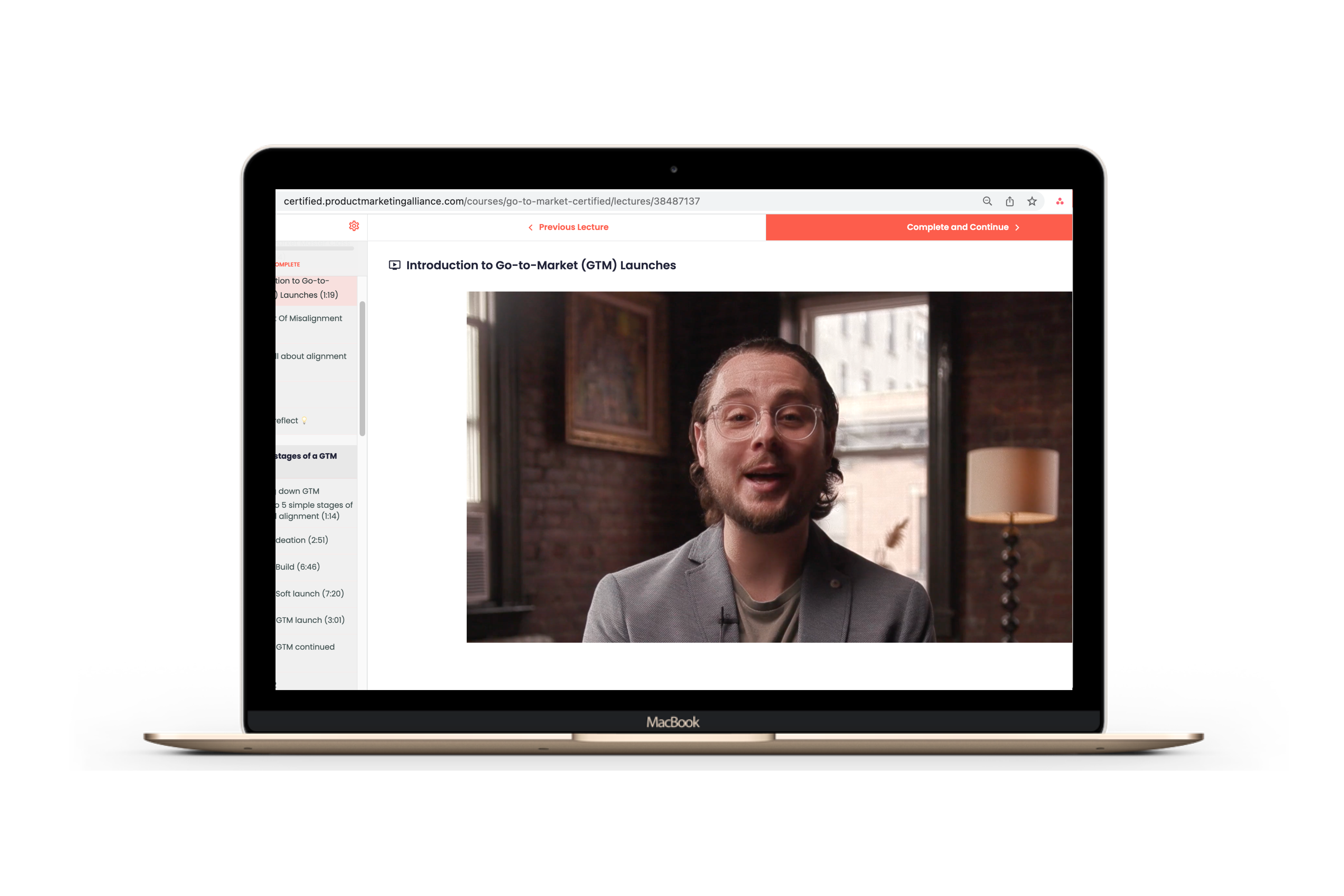 "What is Go-to-Market strategy?"
It's a million-dollar question that's, quite literally, worth its weight in gold.
Establish the ingredients of awesome launches with Go-to-Market Certified.
Enhance your knowledge of key steps involved in a GTM strategy, and access transferable frameworks that'll optimize your internal processes. 
Unearth the intricacies of a product launch, unleash methods for assessing GTM size, unveil key KPIs and outcomes, and unlock a breadth of resources vetted by connoisseurs of the craft.
Looking to release your next great product? You've come to the right place…

"This class is worth it! Yoni does an excellent job in taking you through the go-to-market process, and this is so important, beyond launch! He's sure to make pit stops along the way for real world examples and to hand out templates to make the lessons actionable. I highly recommend this class to help you achieve greater alignment within their org, and launch products with more confidence and continued success."
-Jerod Greenisen, Product Marketing Manager, at Optimizely.
By the end of this course, you'll be able to confidently:
🚀 Grasp a proven product launch formula that's equal parts comprehensive, repeatable, creative, and collaborative.
🧠 Gain the expertise and know-how to build and tailor an ideal product blueprint of your own.
🛠 Equip yourself with templates to facilitate a seamless GTM process.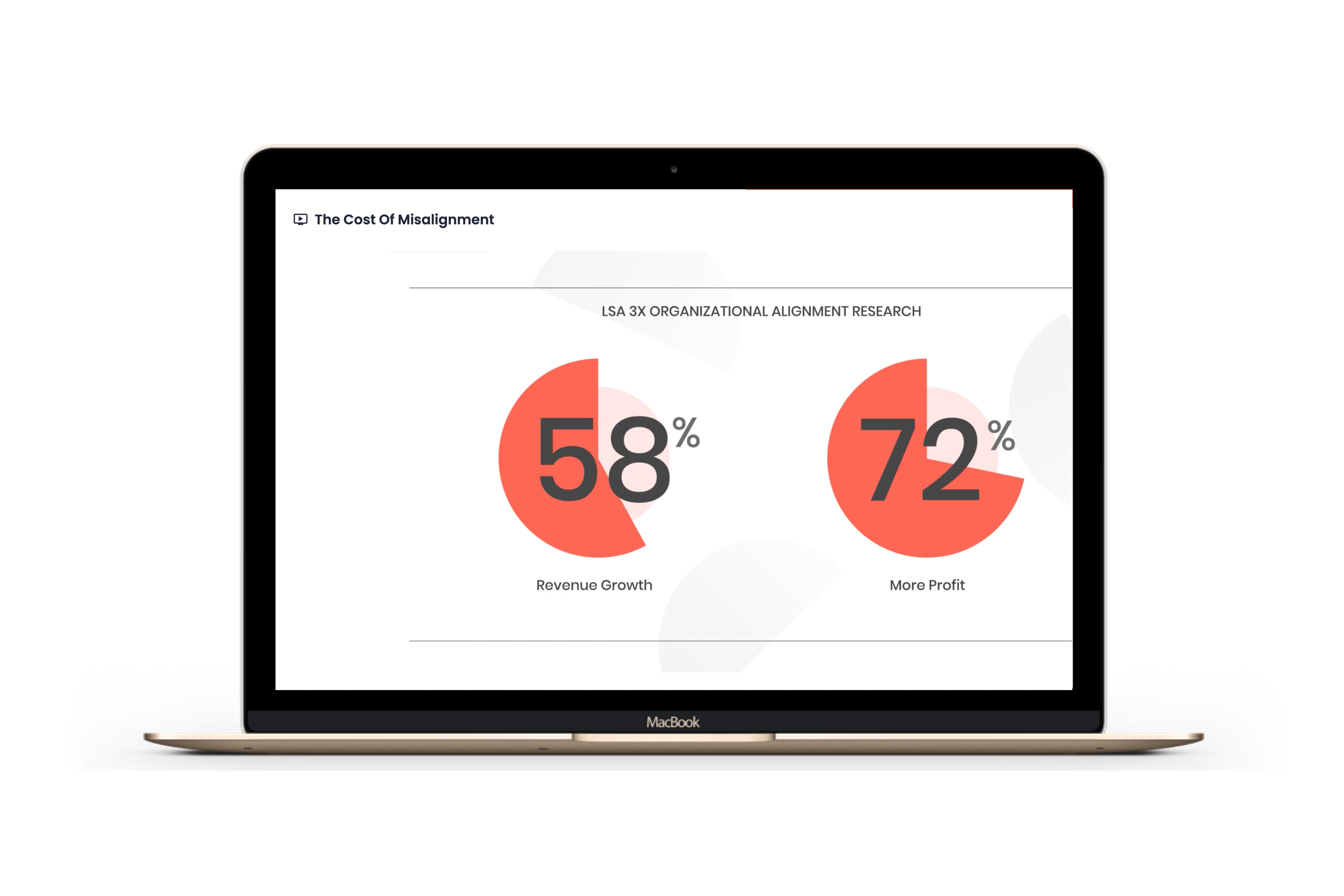 A sneak peek of what's inside.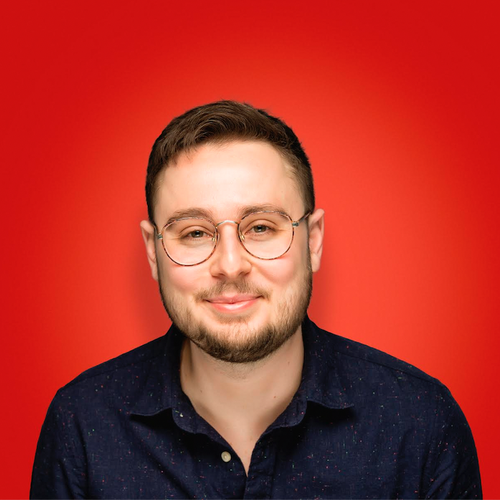 Stellar tuition from a renowned expert
Yoni is the VP of Product Marketing at Gympass and former Director of Product Marketing at G2.
He's been recognized as one of tech's most influential product marketers, and is on a mission to rewrite the book on B2B tech marketing for the next generation.
He's passionate about a variety of areas, including positioning and go-to-market strategy, pricing/packaging and portfolio management, people enablement and training, demand-gen and content, to name a few.
"This course is great for any marketer trying to strengthen their GTM launch process. Yoni is a great instructor & his style of teaching is easy to understand. The content is very relevant & impactful especially for a PMM that doesn't focus on GTM strategy. I'd highly recommend this course."
-Crystal Crouch, Senior Manager of Product Marketing Insurance Partners at KeepTruckin
Don't worry, we do team rates, too.
If you're looking to get a team of three or more PMMs certified, then speak to Tom about team rates at [email protected]
P.s. if you need help convincing your boss, we've done the hard part for you here.
What's included when I enroll?
An awful lot of bang for your buck, that's what. Here's a glimpse of what you'll find inside:
🧑‍💻 4 modules featuring key GTM concepts that'll improve your strategies and enhance your launches.
✅ 48 exam questions to test your understanding, and help you secure your coveted certification.
📘 11 templates that'll save your team valuable time, helping you introduce a refined, streamlined process.
⏰ 2 hours' worth of content offering comprehensive tuition, to bolster your knowledge of integral GTM topics.
🔖 Official certification to showcase your skills.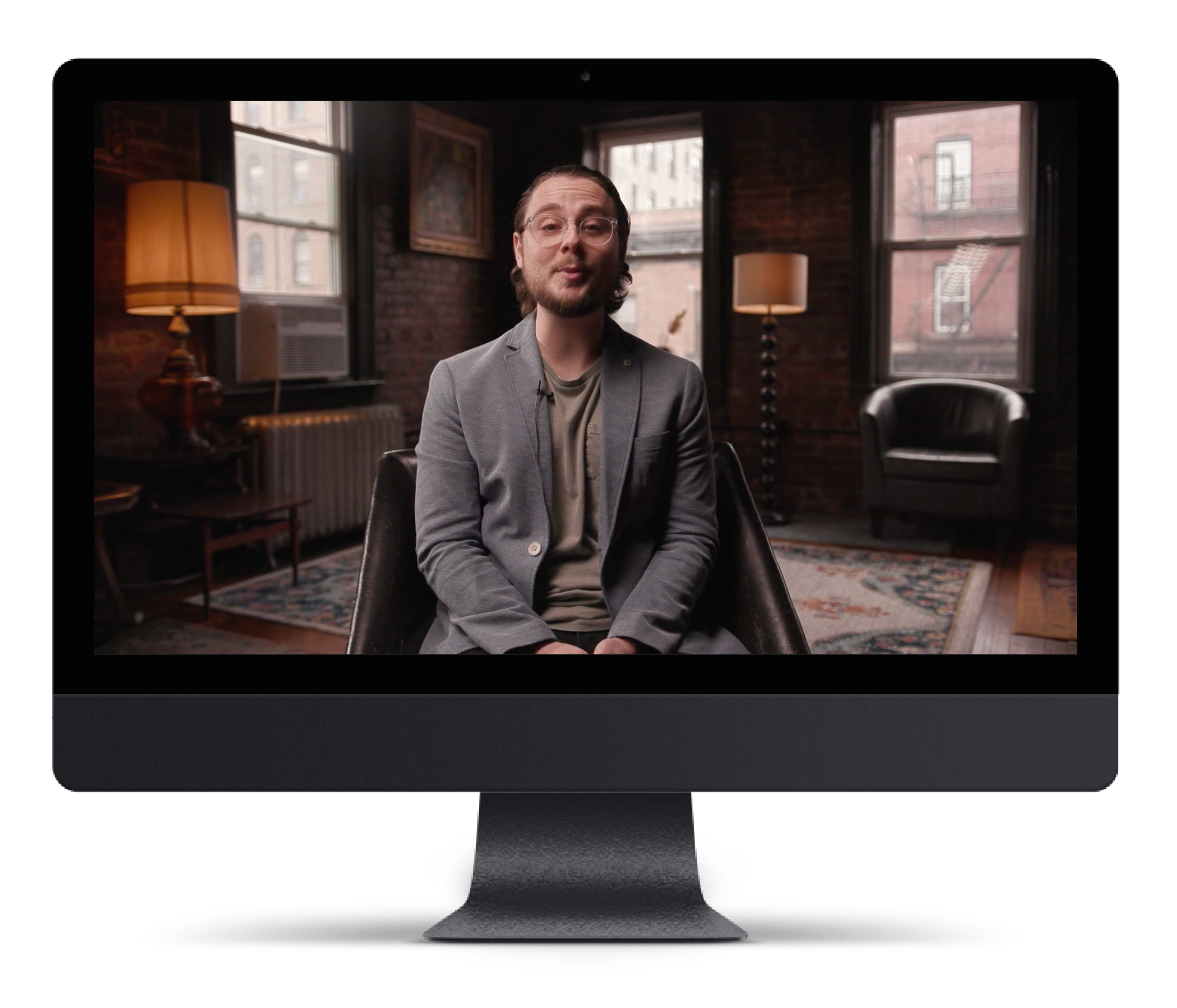 "I had high expectation of this course, as GTM is very near and dear to my heart - and boy did it deliver. Maybe the key takeaway from this course in my opinion is 'GTM is just a fancy word for organizational alignment'. Yoni's frameworks and strategies for measuring GTM success are game-changers and are definitely an important building block that helps PMMs ensure a successful GTM launch."
Igor Kranjčec, Head of Marketing at Mediatoolkit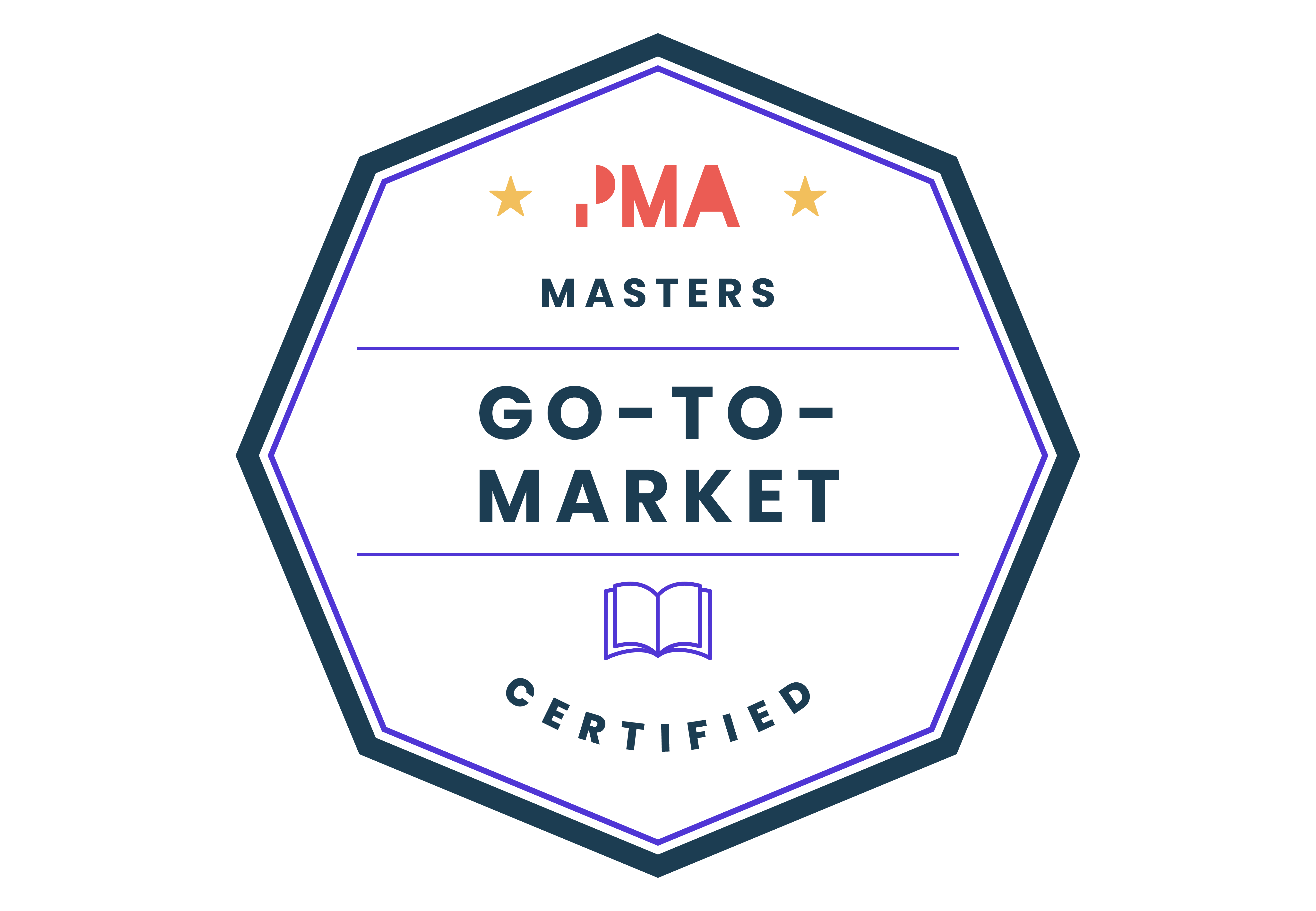 Grab your first-class ticket to:
🧠 Expert GTM intel
💡 Extensive strategic advice
📊 Essential KPIs
Plus, with a host of tools and templates, you'll be more than equipped to deliver a Go-to-Market strategy to be proud of, whether you're starting a new project from scratch, or amending an existing model.
"Yoni provides a clear and concise way way to structure your go-to-market strategy for new and experienced product marketers."
-Mason Kuang, Head of Product Marketing at Rosetta.ai
FAQs
Q: Who is this course for?
A: Whether you're part of a 10-person startup or 10,000 person enterprise – developing a consistent, repeatable launch process for Go-to-Market activities has never been more critical. This course is for anyone that's been tasked with bringing a new product, feature, partnership, or service to market – and needs a proven process to do it. 
Q: How does the course work?
A: The course is 100% OnDemand and fully self-paced. You'll simply enrol and work through the GTM lectures in chronological order. Each lecture consists of 4-5 course modules, with an exam at the end of each lecture. Pass the exams to be Go-to-Market Certified! 
Q: How long will the course take to complete?
A: This course is designed to be equal parts comprehensive and comprehensible. Between the modules and exams, it will take approximately 2 hours to complete.
Q: What happens if I don't pass the exams?
A: You can retake the exams if you don't pass the first time. However, if you don't pass on the second attempt you won't get the Go-to-Market certificate. That said – you'll still walk away with 11 templates for scoping, messaging, and managing your product launches; along with access to this course forever. 
Q: How long will I have access to the course content for?
A: Always and forever! One payment gives you permanent access to our Go-to-Market's course content… and future updates and templates. 😎