👨🏼‍💻 100% self-paced 🎬 Bonus content 🛠 Templates & frameworks
🖥 Live weekly workshops 🔖 Certificate of completion

About this course.


The product marketing role is notoriously tricky to pin down and define. The type of product you market, stage of growth your company's at, industry you're in, and so much more, can impact how you execute your role.
This fundamentals class brings clarity to the product marketing position to ensure you're fully up-to-speed with what can only be described as an exciting and multi-faceted role, that sits at the intersection of organizations large and small.
By the end, you'll walk away with a clear roadmap of the stages you need to nail to successfully get products to market - and keep them there, and a shorthand explanation of how to get the rest of your company to rally around your function.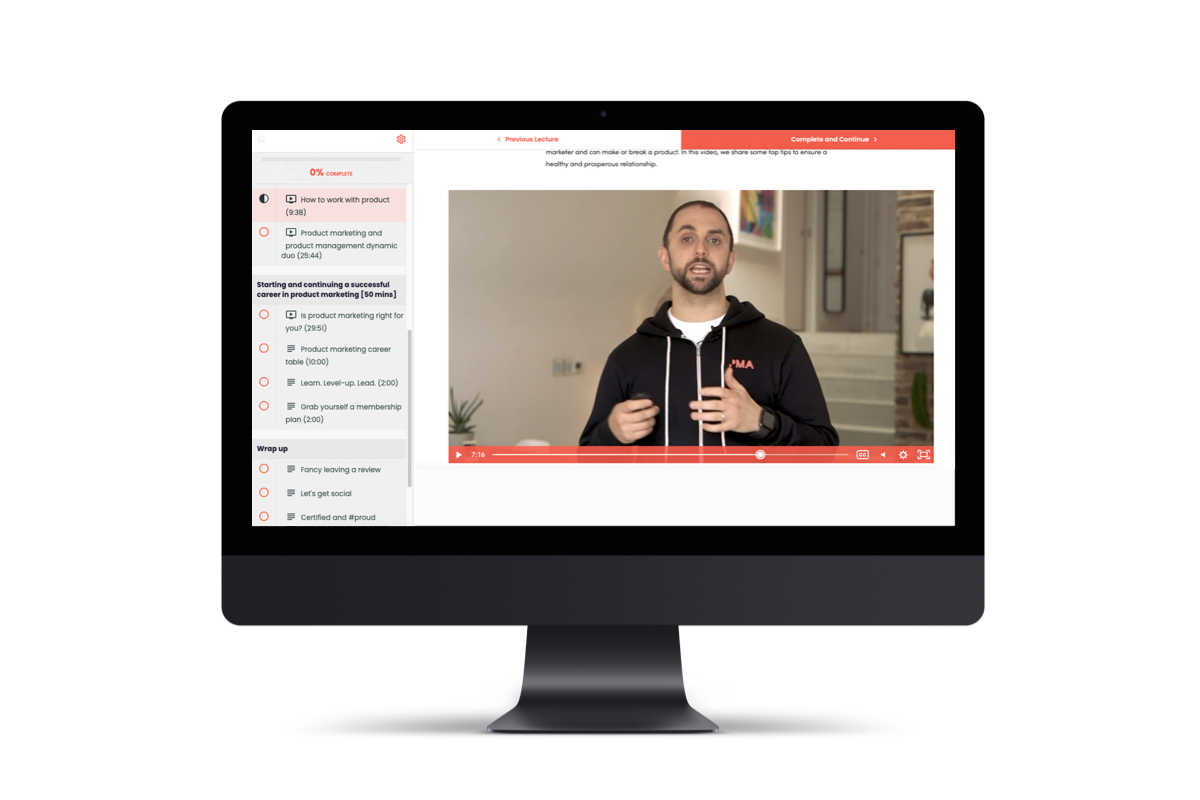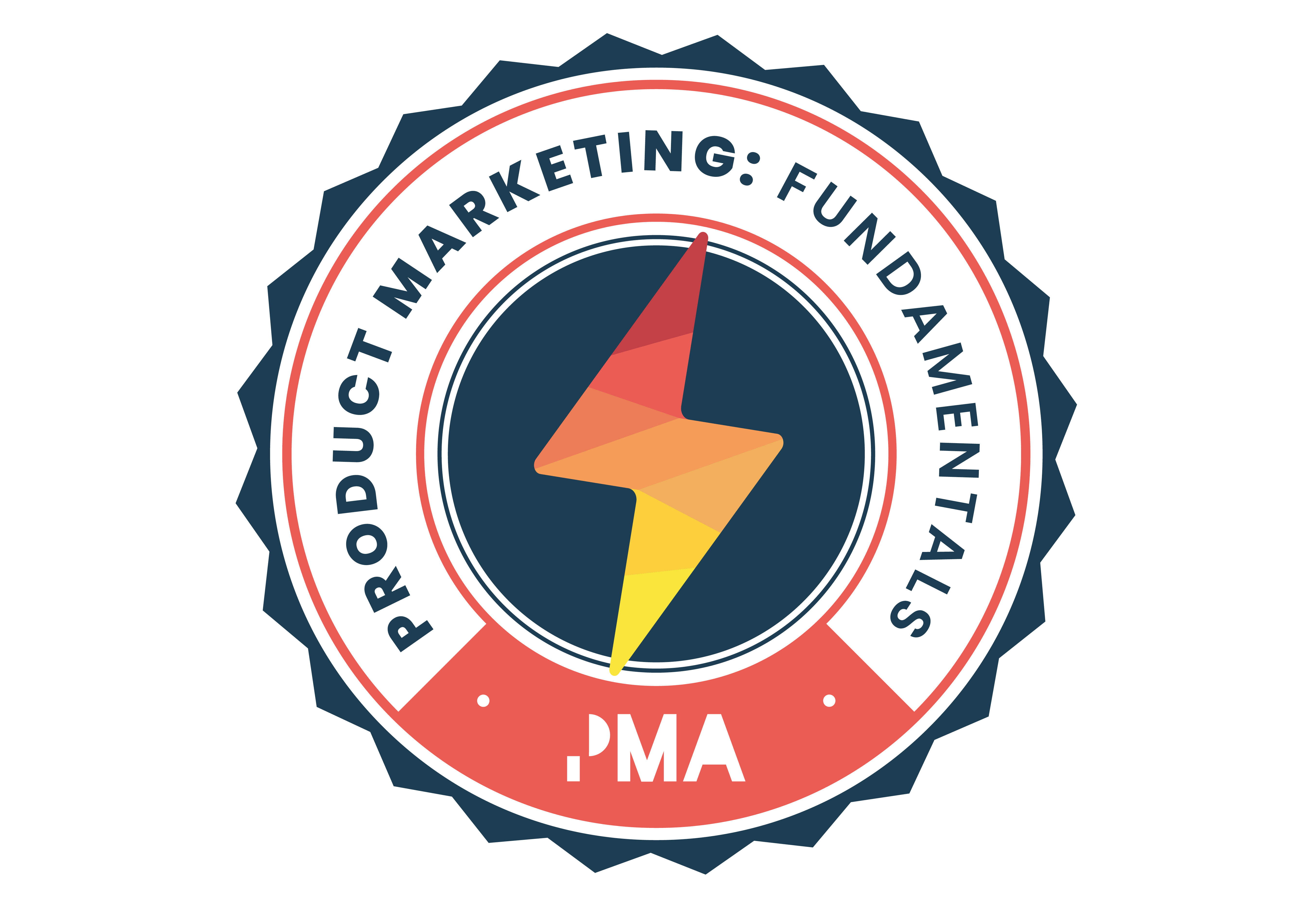 Once enrolled, you'll gain access to 3+ hours of:


👨‍🏫 Instructor-led presentations on everything from product marketing frameworks to the product manager and product marketing relationship.
🎬 In-depth guest footage from product marketing experts at organizations like Lyft & TikTok.
🔥 Industry-standard frameworks to guide your day-to-day and career progression.
🖥 Unlimited access to live, weekly workshops to ask questions, get answers, learn from experts, and network.
🤑 Discounts for continued professional PMM development & product marketing certification opportunities.

"PMA is the new standard of excellence to help product marketers lead their product lines and companies to the next level."

Marc Stitt, Product Marketing Leader

Why Product Marketing Alliance?

We're home to the world's largest community of product marketers. By a long stretch.
Everything we do's centered on the very latest trends, practices and demands we see in our community, so you know you're only working off cutting-edge info.
Plus, with PMMs at orgs like Google, Microsoft, LinkedIn, Lyft and Adobe in our network, you know you're working off the very best, tried and tested formulas.

"The PMA truly is a product marketer's dream organization -- in that it aligns product marketers from all walks of life, from all around the world."

- Yoni Solomon, VP Product Marketing at Gympass

Meet your instructor, Richard King.


Richard's the Founder & CEO of Product Marketing Alliance.
Richard launched PMA back in February 2019 after identifying a huge skills & education gap in the product marketing landscape and has been elevating the role ever since. He's spent the last decade managing marketing teams, development teams and product strategy for B2B SaaS companies, and he's particularly passionate about the intersection of product, marketing, sales, and data.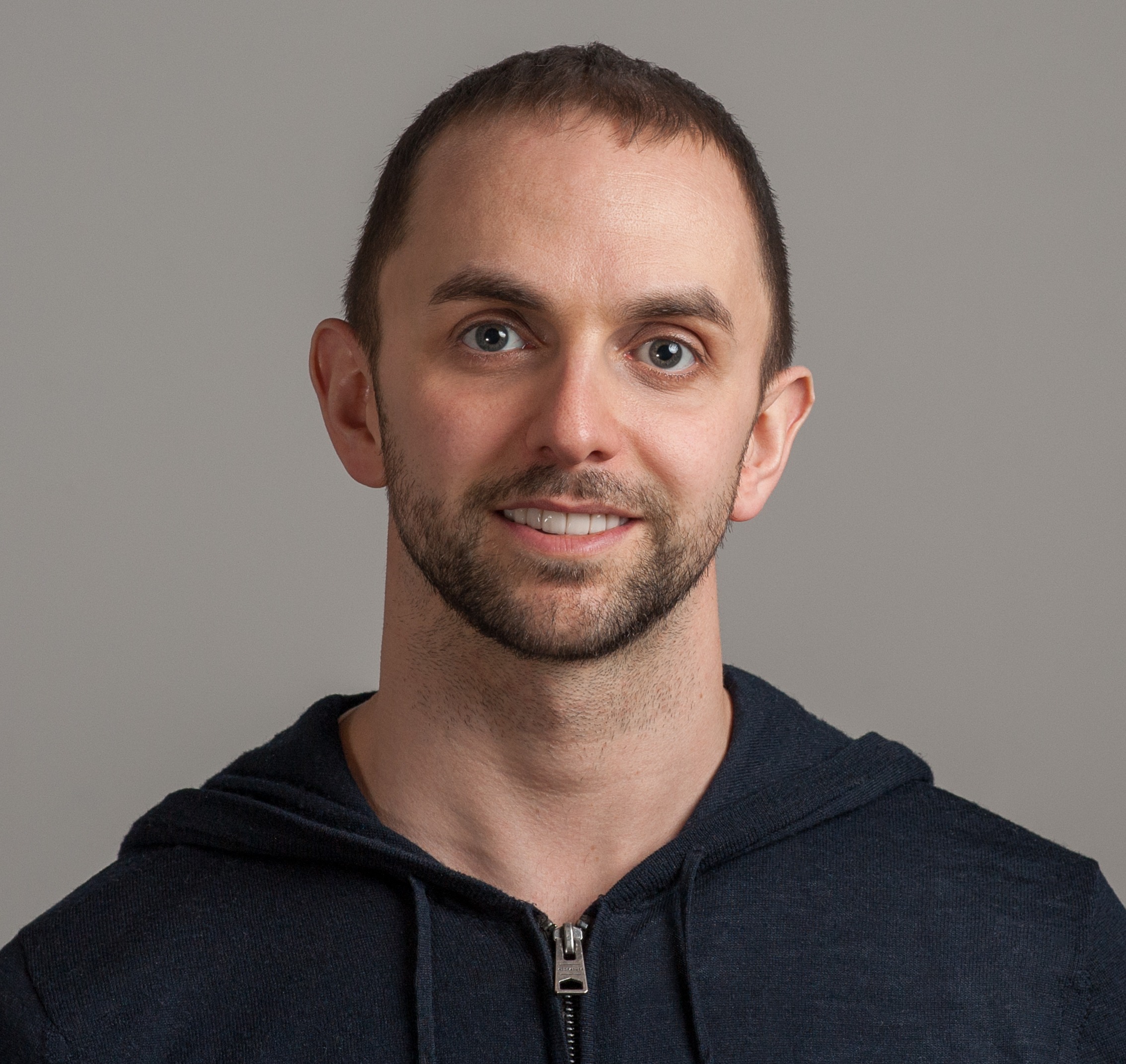 Unlock all 4 Fundamentals courses 🔓

For just $350 more, you'll access the entire Fundamentals suite, 700+ hours of strategy content, templates & frameworks, mentorship opportunities, and more when you become a Pro Member.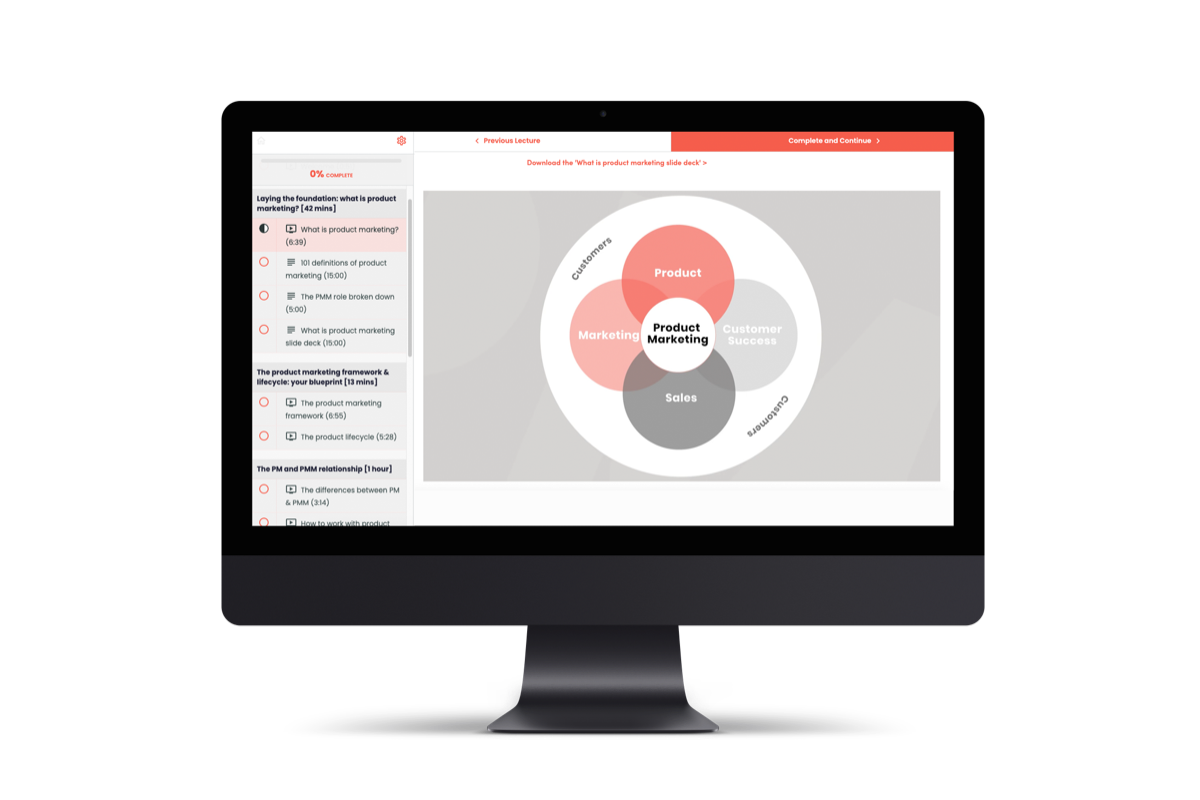 Who's this course for?


This fundamentals course is primarily for anyone either at the start of their product marketing journey, or looking to transition into the product marketing role.
Wherever you sit on the scale, by the end of the curriculum, you'll have a solid understanding of not only what's expected of you, but what you can expect from product marketing.
This course is also an indispensable resource if you're struggling to get the rest of your org to understand what it is you do. 
If that rings true for you, send your colleagues on this course. They'll walk away with an incredibly accurate overview of what it is you do, the impact you deliver, and how you can leverage each other's skillsets moving forwards.

What you can expect from Product Marketing Fundamentals

FAQs.
Q: Who's this course for?
A: This fundamentals course is primarily for anyone either at the start of their product marketing journey, or looking to transition into the product marketing role.

Q: How does the course work?
A: The course is 100% OnDemand and fully self-paced. Once you enroll, you'll work through the modules in chronological order and be invited to take part in activities. 

Q: How long will the course take to complete?
A: The course content, activities, and exams will take approximately 3 hours to complete.

Q: How long will I have access to the course content?
A: For life! One, one-off payment gives you unlimited to all the course's content forevermore.