⏰ 3+ hours of content 👩🏼‍🏫 6 modules 📙 60 chapters 📝 5 activities 🛠 7 templates 🔖 Official certification 👨🏼‍💻 100% self-paced
Course overview.


The objective of the Marketing Certified | Masters course is to clearly explain how product marketing and marketing should work together, how PMMs (you!) can influence marketing campaigns, and how to navigate the typical career trajectory from a product marketing lead into the C-suite. 

Our indispensable collection of frameworks and templates will leave little room for error and equip you with the confidence to build the perfect working relationship with your colleagues in marketing, as well as increase your chance of being promoted into the C-suite as a CMO.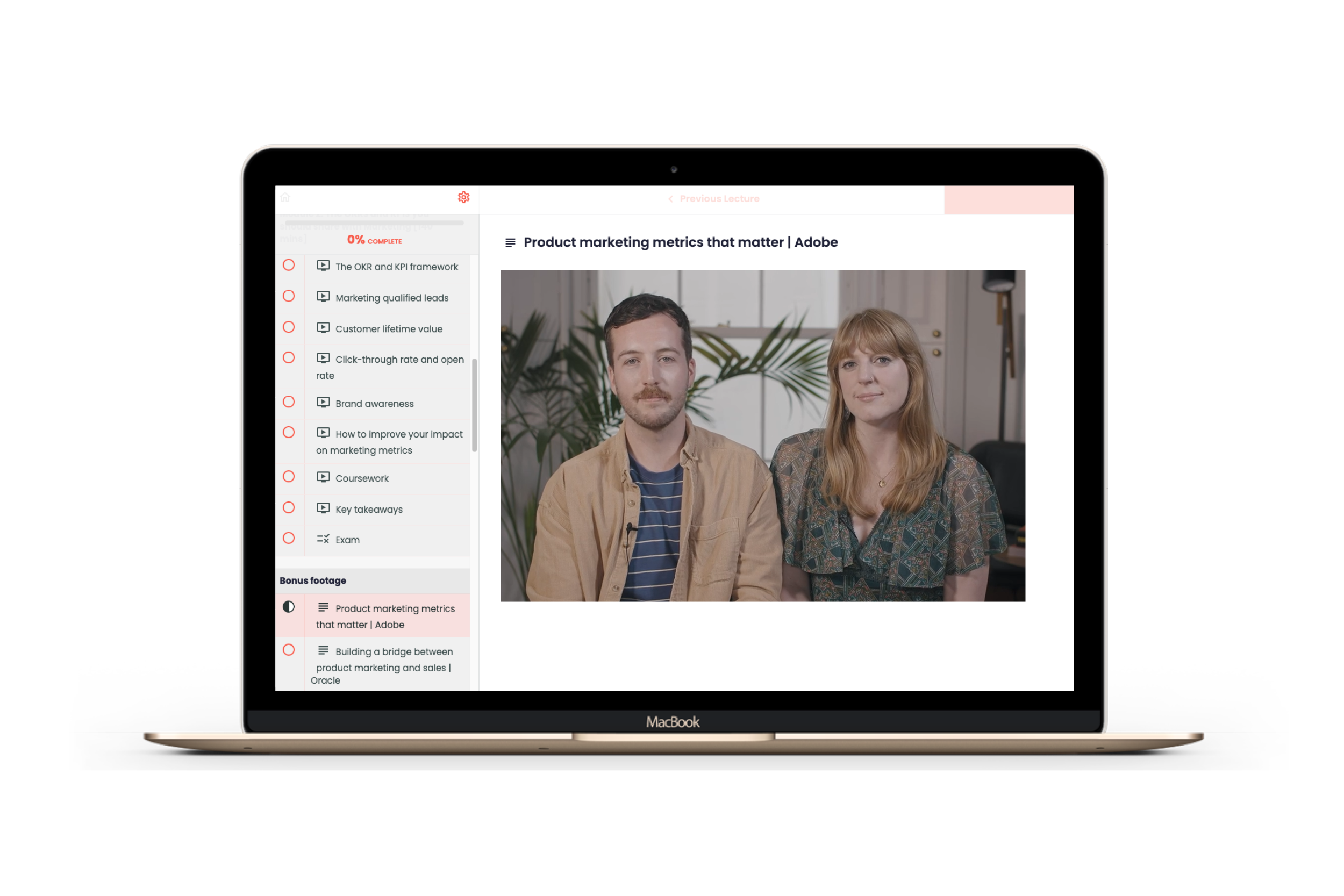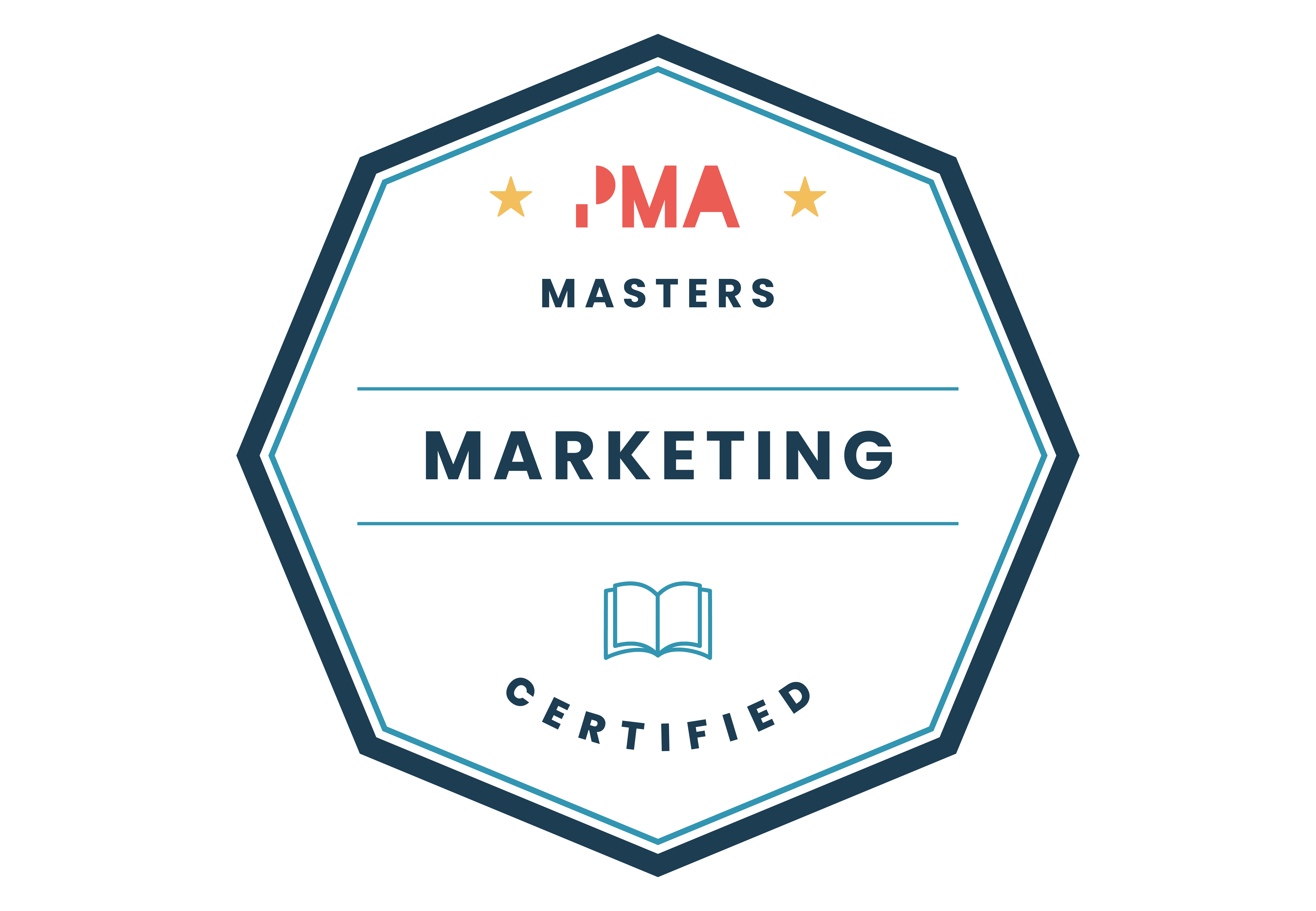 By the end of this course, you'll be able to:


⏰ Fully grasp why marketing is a key stakeholder and why the marketing strategy is so important.
📙 Understand how working better with marketing can improve the company's bottom line.
🔖 Understand how close alignment with marketing can help your personal goals and career trajectory. 
✅ Claim joint ownership of specific OKRs and KPIs alongside marketing with confidence. 
🛠 Understand how to use each and every template included within the course for maximum impact. 
💪 Know how to prove the value of your function to marketing and the wider organization.
🧠 Understand the specific challenges that marketing faces as a department.  
👏 Understand how to lead high-level campaigns alongside marketing.


"As a seasoned marketing professional, this course was a breath of fresh air! The detail on the traditional marketing role vs the product marketing role is spectacular! Really helps align how to build a stronger relationship internally to achieve the bottom line more strategically. I highly recommend this course to anyone that's in a start-up environment or trying to break into a PMM role. This course will help you figure out the career path best for you and your goals."

Crystal Crouch, Sr. Manager Product Marketing (Insurance Partners) at Motive Inc.

You're in very good hands.


Product Marketing Alliance is home to the world's largest product marketing community, and every course we create is built on the experience, knowledge, and success of the masses.
Our internal experts, external advisors, and enthusiastic community come together to create the most robust courses on the market, equipping you with the ultimate toolkit for growth.


Unlock an additional 24+ courses 🔓

For the cost of just four Masters courses ($500 each), you'll gain access to our entire suite of courses,

700+ hours of strategy content, templates & frameworks, mentorship opportunities, and more when you become a Pro+ Member.
We're talking $15,000+ worth of PMM resources for $1,999. 👀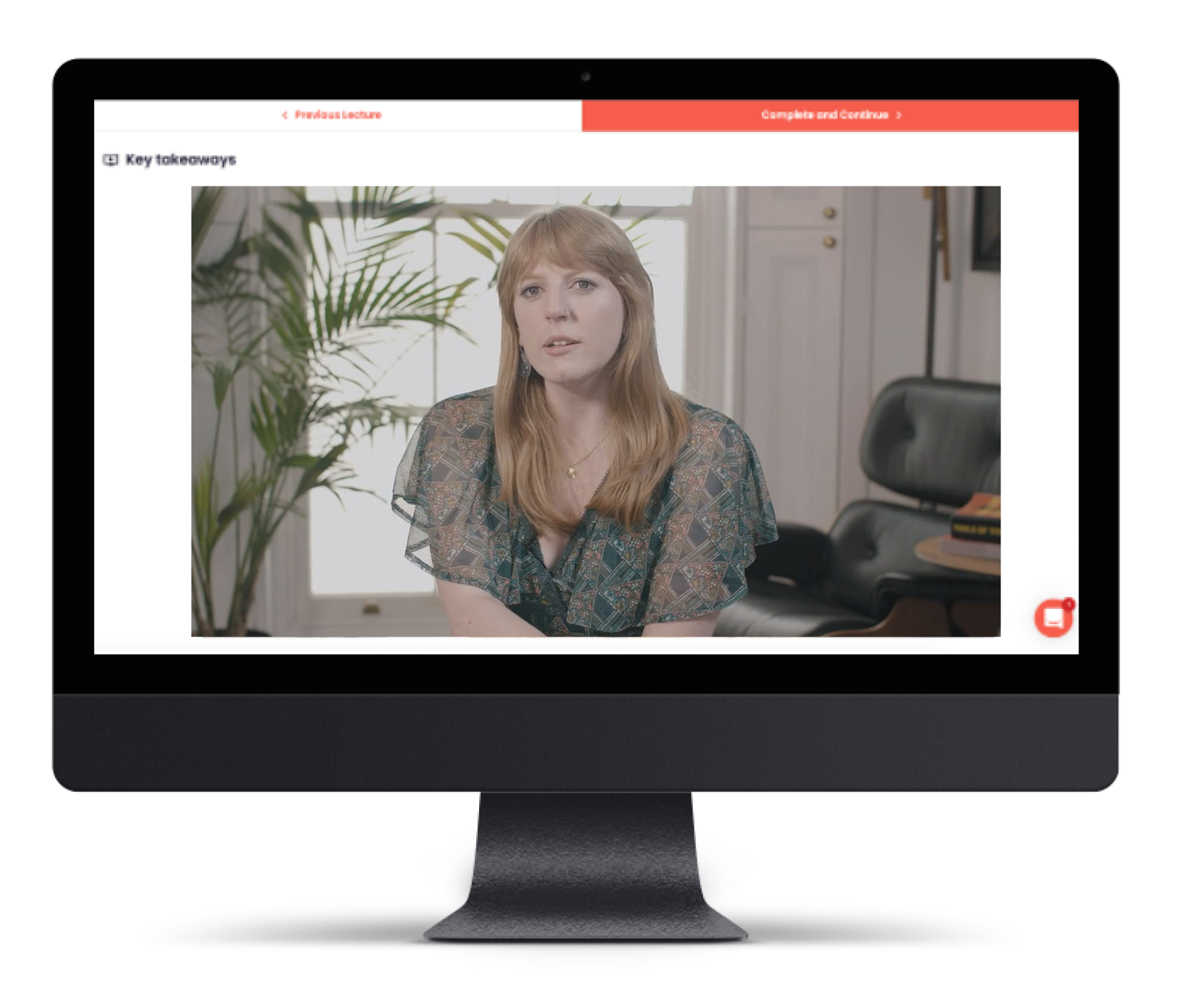 What's included when you enroll?


An awful lot of bang for your buck, that's what. Here's a glimpse of what you'll find inside:
👨🏼‍💻 3 hours+ worth of course content.
📹 4 hours of bonus footage featuring PMMs from orgs like ARION and Groupe BCPE.
😃 Tons of real-life case studies throughout.
📝 5 optional (but recommended!) coursework tasks to consolidate your learning.
✅ Marked exams at the end of every module.
🛠 7 templates, ready for you to use.
👌 Access to all content for life.
🔖 Official persona certification if you pass all the exams.

What you can expect from Marketing Certified
"This course refreshes all the marketing fundamentals all product marketing managers need to use in their everyday working lives."


Elzemieke Douw, Customer Success Manager at ARION

FAQs.
Q: Who's this course for?
A: This course is for product marketing leads who want to step up into the CMO position and get involved in strategic campaigns alongside marketing. So if this sounds like you… what are you waiting for?
Q: How does the course work?
A: The course is 100% OnDemand and fully self-paced. Once you enroll, you'll work through the modules in chronological order and be invited to take part in activities. At the end of each module, you'll be presented with mandatory exam questions, and if you pass all these, you'll become Marketing Certified!
Q: How long will the course take to complete?
A: The course content, activities, and exams will take approximately 4 hours to complete.
Q: What happens if I don't pass the exams?
A: If you fail the first time around, you'll be given the option to retake the exam. If you fail the second attempt, unfortunately, it means you won't get the certificate. However, all's not lost, you'll have still learned LOTS and you'll be given access to the course materials for life - so you can brush up on the bits you slipped up on forevermore.
Q: How long will I have access to the course content?
A: For life! A single, one-off payment gives you unlimited to all the course's content forevermore.

Check out our other courses