🧠 Real world B2C examples
👩🏼‍🏫 Bonus footage 🛠️ Tested and vetted templates
🔖 
Official certification

👨🏼‍💻 

100% self-paced



Course overview.


B2C Certified: Core is the only product marketing curriculum created specifically for product marketers in the B2C space. And it's based on the best-selling B2B version taken by 9,000+ PMMs from some of the largest brands in the world.
Gain new skills and knowledge that you can confidently apply in everyday work. From pricing and positioning to OKRs and GTM strategies, B2C Core has got you covered.
Packed with battle-tested templates and frameworks you can apply the next day and insights from experts who've been there and done that, plus you'll be part of a private cohort that you can grow with.
Whether you're an experienced PMM or just getting started, you'll walk away understanding how to be a successful PMM and advance your career.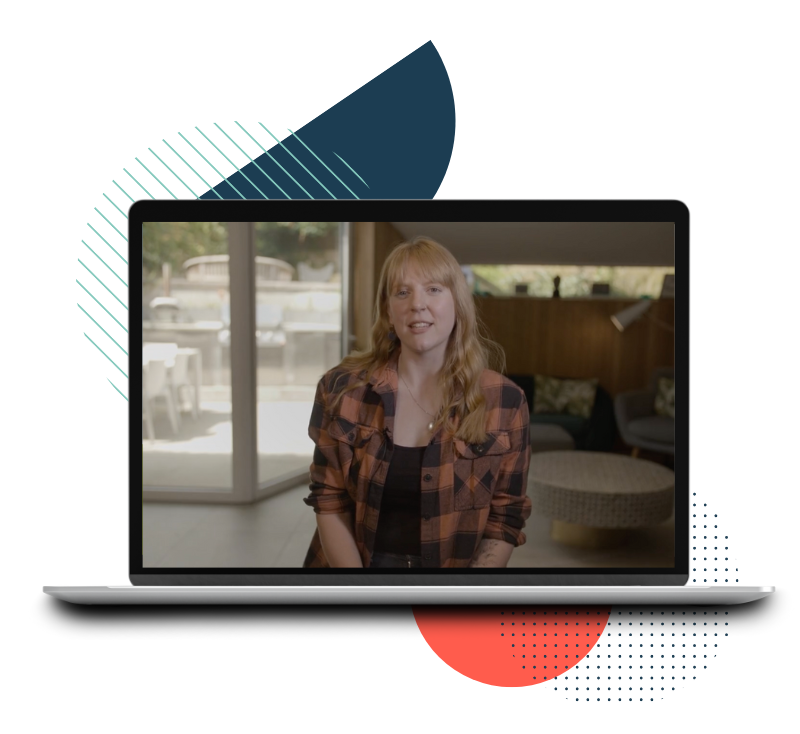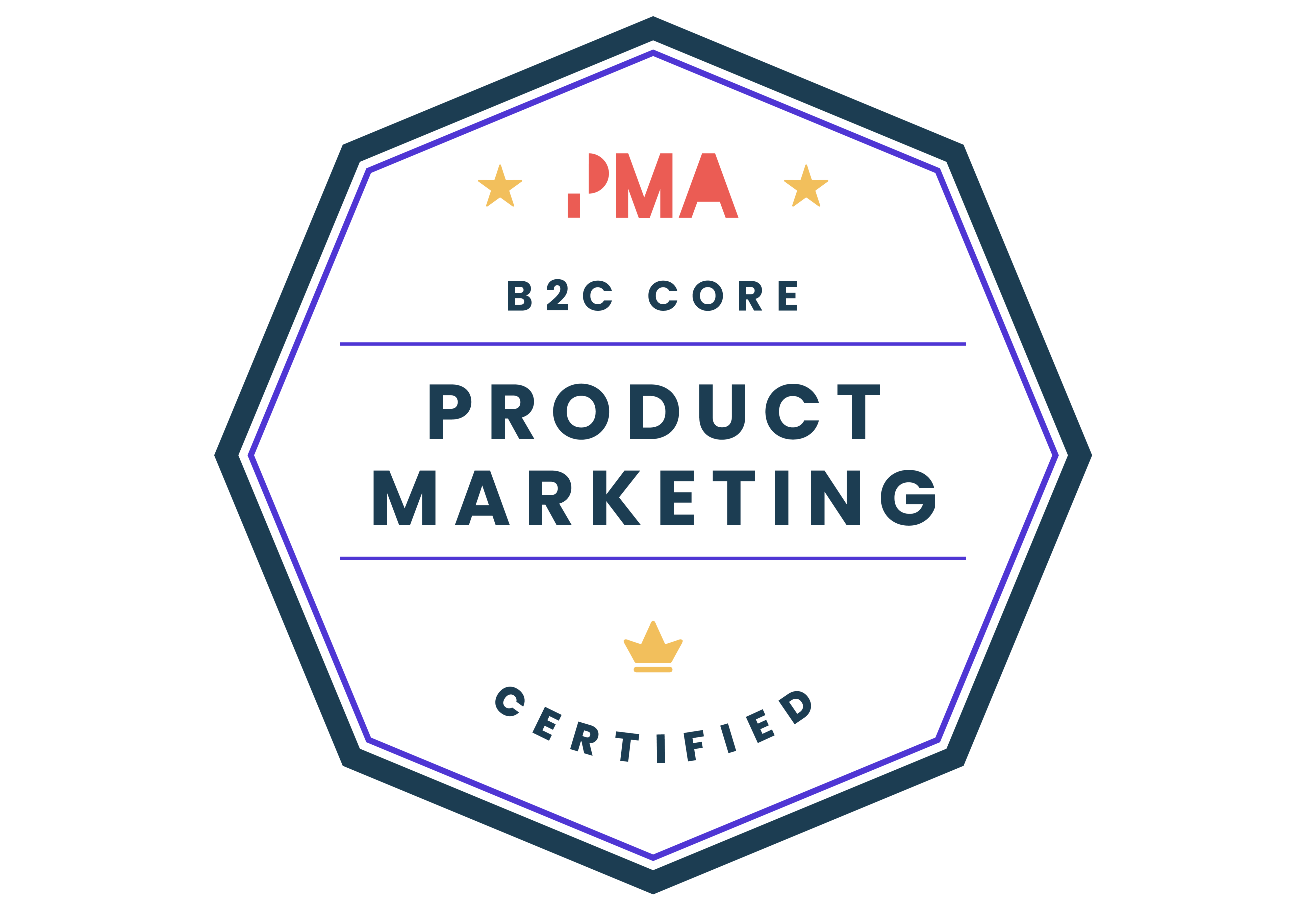 By the end of this course, you'll be able to:


Unearth powerful customer insights
Conduct meticulous market research to uncover your customers' true pain points and build must-have solutions perfectly aligned with evolving needs.
Create compelling messaging 
Build powerful personas to create unmissable campaigns and captivate audiences for impactful product launches that deliver seamless customer experiences.
Drive business impact through calculated alignment
Strategically orchestrate product launches to escalate impact, align teams to deliver seamless customer experiences, retain customers for life, and maximize revenue.


Launching soon due to popular demand.

Pre-order now and get a cheeky $300 off. 👇
Just use this coupon at checkout: B2C-CORE-PREORDER

Want to unlock the secrets behind building and scaling wildly successful products? Look no further. Product Marketing Alliance is the home of the world's largest product marketing community, pulling back the curtain on proven growth strategies used by the top tech companies and brands.
Our courses are crafted through a unique collaboration between our in-house experts, trusted external advisors, and an enthusiastic community eager to share their hard-won knowledge. From LinkedIn and Google to Spotify, HubSpot, and more, learn first-hand from the industry heavyweights themselves.
Whether you're a seasoned PMM looking to take your skills to the next level or just starting your product journey, PMA's robust courses arm you with the ultimate toolkit for success. The only question is: are you ready to realize your product's full potential?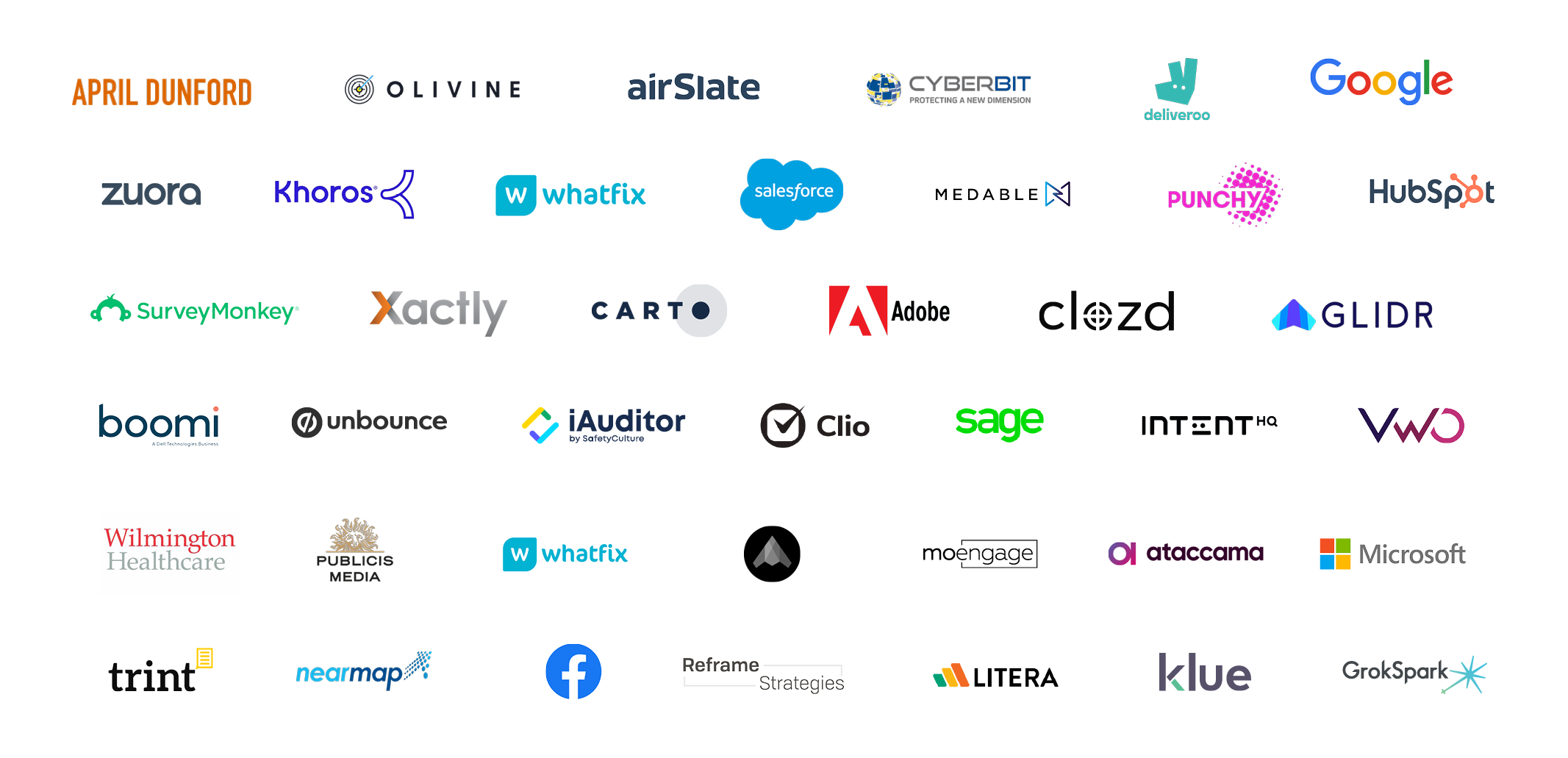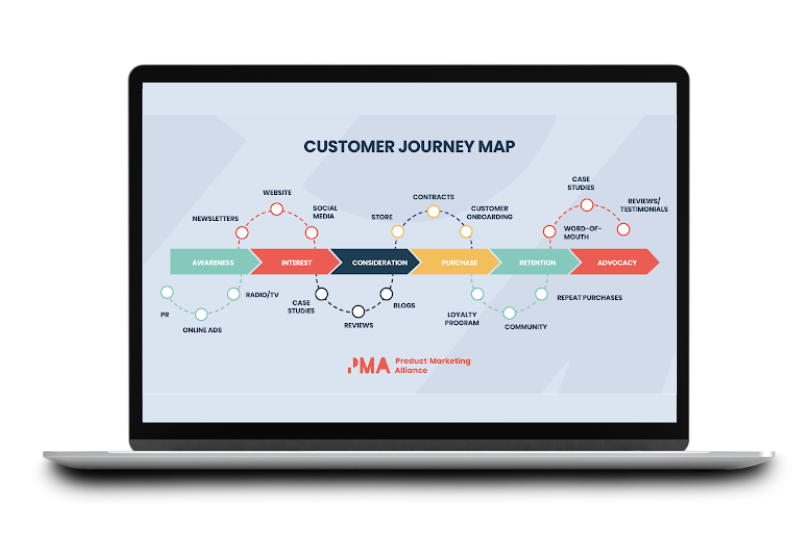 Course benefits.


🧠 Master the B2C product lifecycle: Gain a deep understanding of the end-to-end process and learn to think strategically at every stage of the customer lifecycle.

🛠️ Unlock proven PMM frameworks: Get battle-tested tools and knowledge to boost customer acquisition, nurture loyalty, and optimize performance for growth.

💪 Become a strategic marketing leader: Elevate yourself as a strategic marketing leader. Walk away with the specialized skills needed to be a product expert that drives innovation.

FAQs.

Q. Who's this course for?
A. Whether you're starting your PMM journey or have a few years of experience under your belt, this comprehensive training is for you. B2C core is also highly relevant for product marketing leaders, and subject matter specialists who want to learn more about other deliverables to improve their chances of promotion/strategic influence.

Q. I'm keen to get my whole team certified, are there any discounts available?
A. Yep! We offer customized group packages to perfectly meet your needs. Feel free to connect with Matt at [email protected] and he'll help to create a tailored bundle just for you. Group plans can combine online self-study with live virtual or in-person instruction. Just as a side note, we also offer live + online or live + in-person, not just online and on-demand!

Q. What happens if I don't pass the exams?
A. If you fail the first time around you'll be given the option to retake the exam. If you fail the second attempt, unfortunately, it means you won't get the certificate. But remember, A failed exam isn't the end; this course is about the journey. You'll gain invaluable insights even without the certificate. Consider it a roadmap to mastery you can revisit anytime. Lifetime access allows you to deepen your knowledge until concepts click. 

Q. How long will it take to complete?
A. This course is self-paced, so it totally depends on how you choose to work your way through it. All in all, there's around two solid days' worth of course content but we've created it in a way that's easy for you to chip away at as and when you want, and each module can be completed in total isolation. 

Q. I can't guarantee I'll be able to attend the live workshops. Will they be available to access at a time to suit me?
A. We all lead busy, busy lives so we understand that you might not be able to attend every time. To make sure you don't miss out, we upload all of our previous workshops to an archive for you to dip into at your leisure.

Q. I noticed course subscribers qualify for a discount for PMA Membership Plans, but what's included in the membership?
A. You're in luck! Anyone who takes part in the B2C Certified: Core program will be eligible for a discount on our membership plans. This includes (drum roll, please) exclusive content, even more templates and frameworks, mentors, OnDemand videos, and more. For more details about what's included within the subscriptions head here.

Q. Do I receive access to a personal mentor as part of the Product Marketing Core course?
A. You absolutely do. You'll be able to chat with product marketing maestros every week during our live session and they'll be on hand to talk about all things product marketing, offering everyone on the call exclusive expert advice and handy tips for your own practice.