👩🏼‍🏫 12 modules 📙 40+ chapters ✅ 50+ exam questions ⏰ 10+ hours
🔖
Official certification

📝

Optional coursework 🔥 6 fireside chats
👨🏼‍💻
100% self-paced
Whether customer marketing forms all or part of your role as a product marketer, this course will equip you with the confidence and know-how you need to implement customer-centric programs across your organization.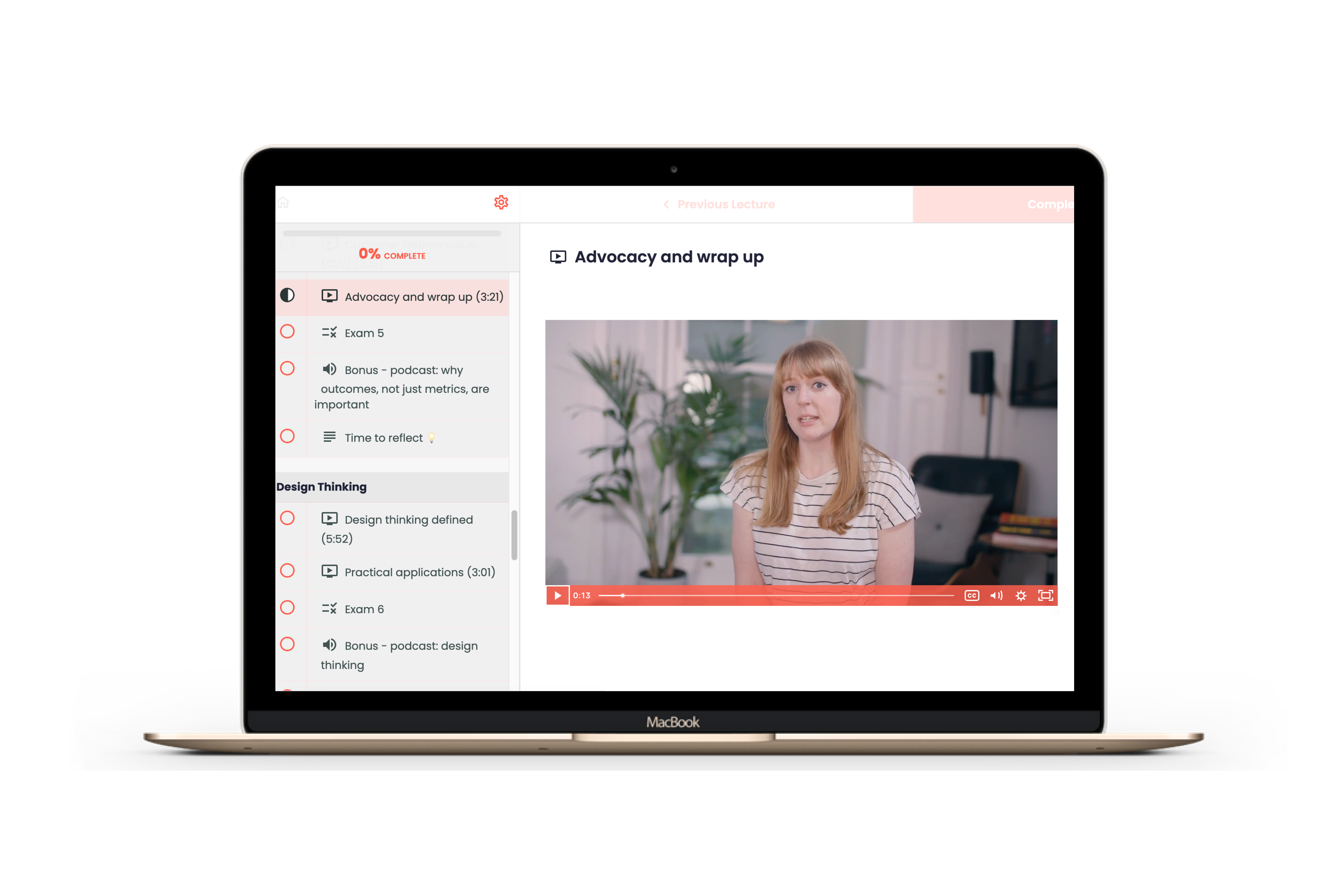 Product marketing is and always will be a customer-centric role. A core part of your job is to value the voice of the customer and advocate for their wants, needs, and pain points. It's your responsibility to make them feel heard. Therefore, customer marketing is an integral part of what you need to do to ensure you're staying true to this. 
This course is going to give you invaluable, practical insights into streamlining your customer marketing approach so you can be confident your customers are happy, your products are the best they can be, your brand reputation is consistently positive, and that you bring in increased revenue for the organization. 
"
A comprehensive customer marketing certification that I recommend every marketer to aim to obtain. It provides a bunch of templates, guides and resources to give customer marketers a huge jump start to implement their own customer marketing programs and consequently elevate and leverage their current customer's experiences to improve retention and growth.
"
-Iman Bayatra, Global Product Marketing at Coachendo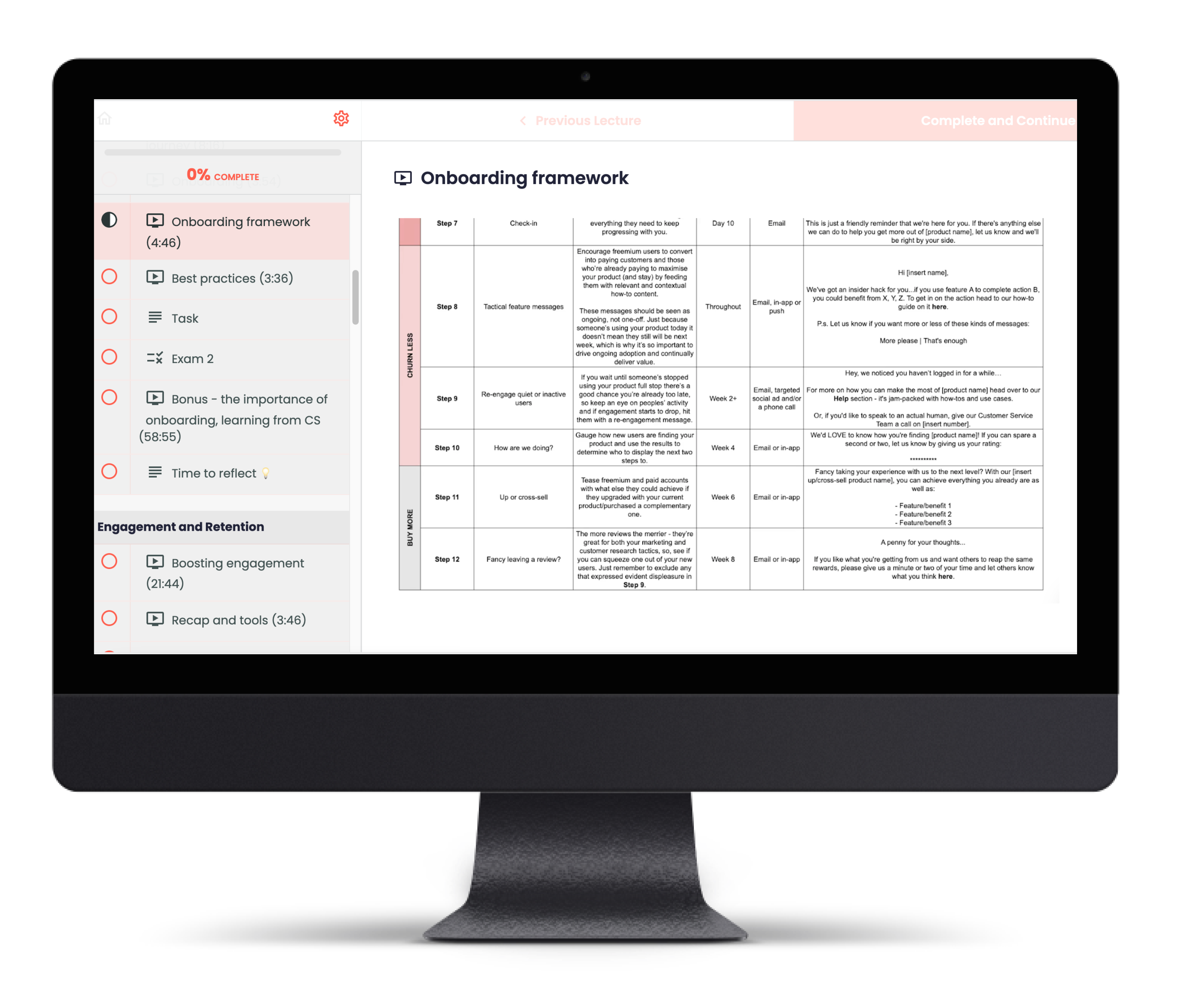 By the end of this course, you'll:
🎆 Understand the spectrum of core customer marketing activities and how it complements product marketing, including the customer journey, retention, engagement, and onboarding.
 💪 Walk away with the most up-to-date knowledge of customer marketing tools like storytelling, customer advisory boards, and personas.
👀 Gain invaluable, practical insights into advocacy programs, metrics, and how to delight your customers.
🔦 Take your entire company's customer marketing efforts to the next level, bringing the voice of the customer into the spotlight across all teams.
What you can expect in this course.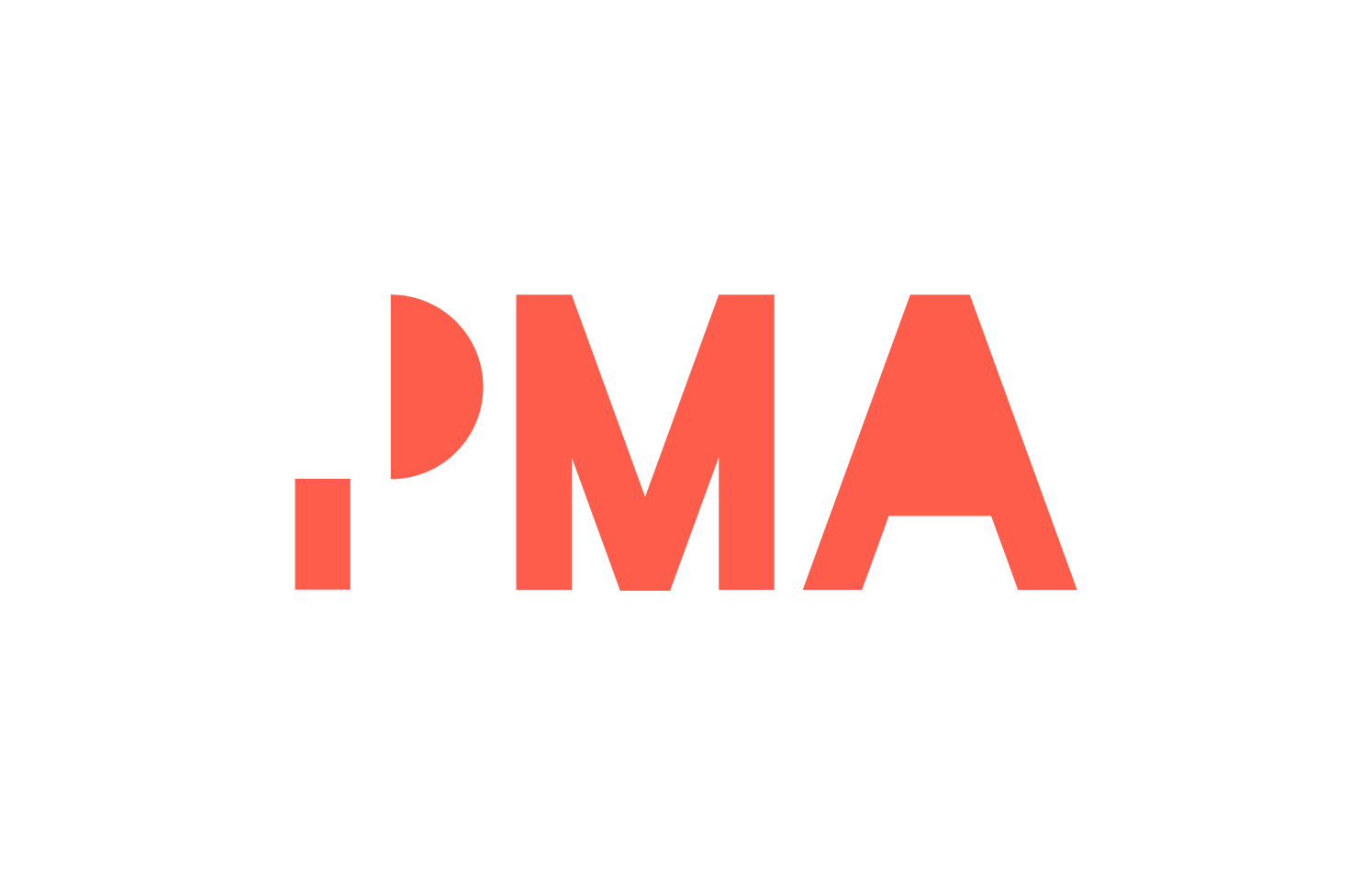 Developed by yours truly.
Product Marketing Alliance is home to the world's largest product marketing community, and every course we create is built on the experience, knowledge, and success of the masses.
Our internal experts, external advisors, and enthusiastic community come together to create the most robust courses on the market, equipping you with the ultimate toolkit for growth.
From LinkedIn to Google to Spotify to HubSpot, expect to learn first-hand from industry heavyweights from start to finish.
Built with the support of customer marketers from orgs like 👉
Here at PMA, we're home to the world's largest community of product marketers. Gain insights that you won't get anywhere else with this course - built by leading experts from a whole load of well known brands including...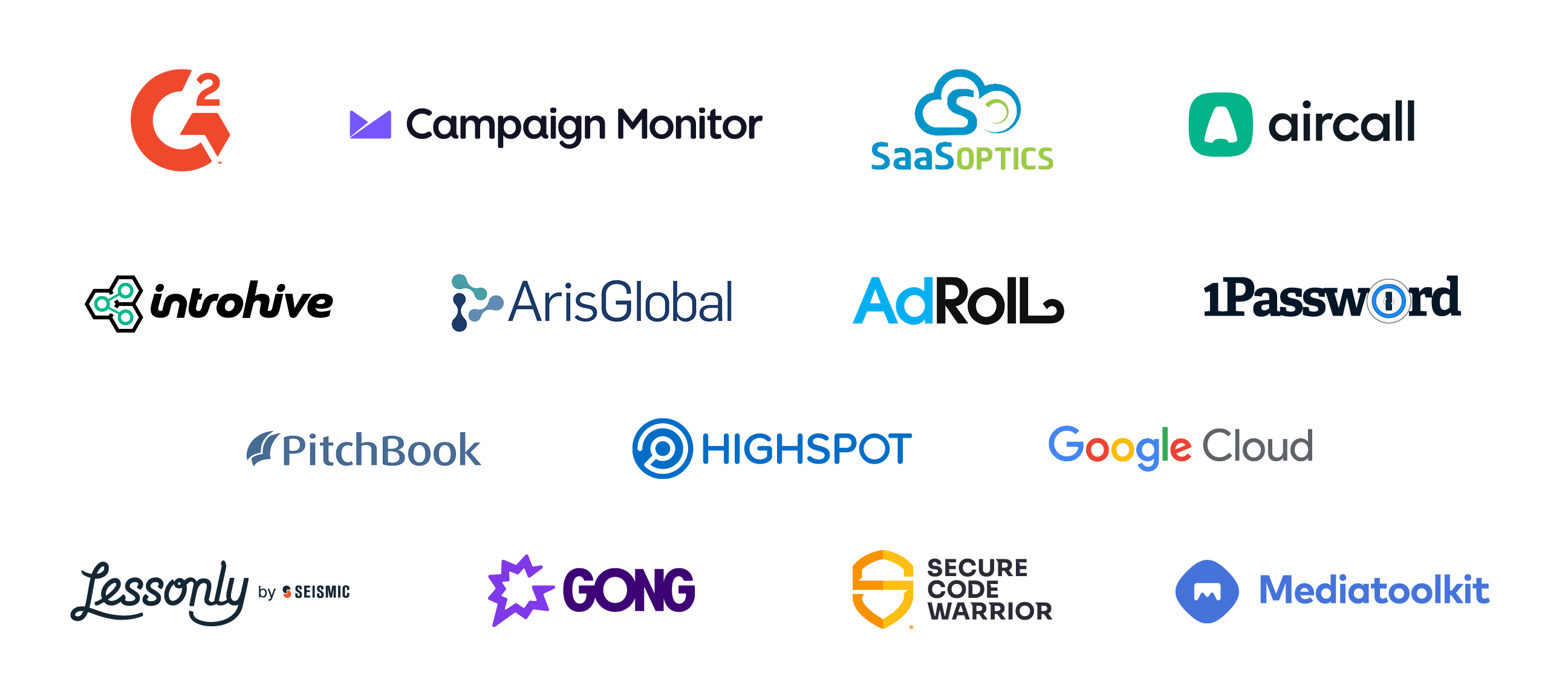 "

No matter how experienced you are as a Product Marketer, this course takes you from A-Z in customer marketing.  The material is very valuable and solidified how other experts are changing the game to be customer-driven while providing phenomenal experiences.
It will make you a stronger customer advocate!
"
Crystal Couch, Senior Manager, Product Marketing at Motive
Don't worry, we do team rates, too.
If you're looking to get a team of three or more certified, then speak to Matt about team rates at [email protected].
P.s. If you need help convincing your boss, we've done the hard part for you here.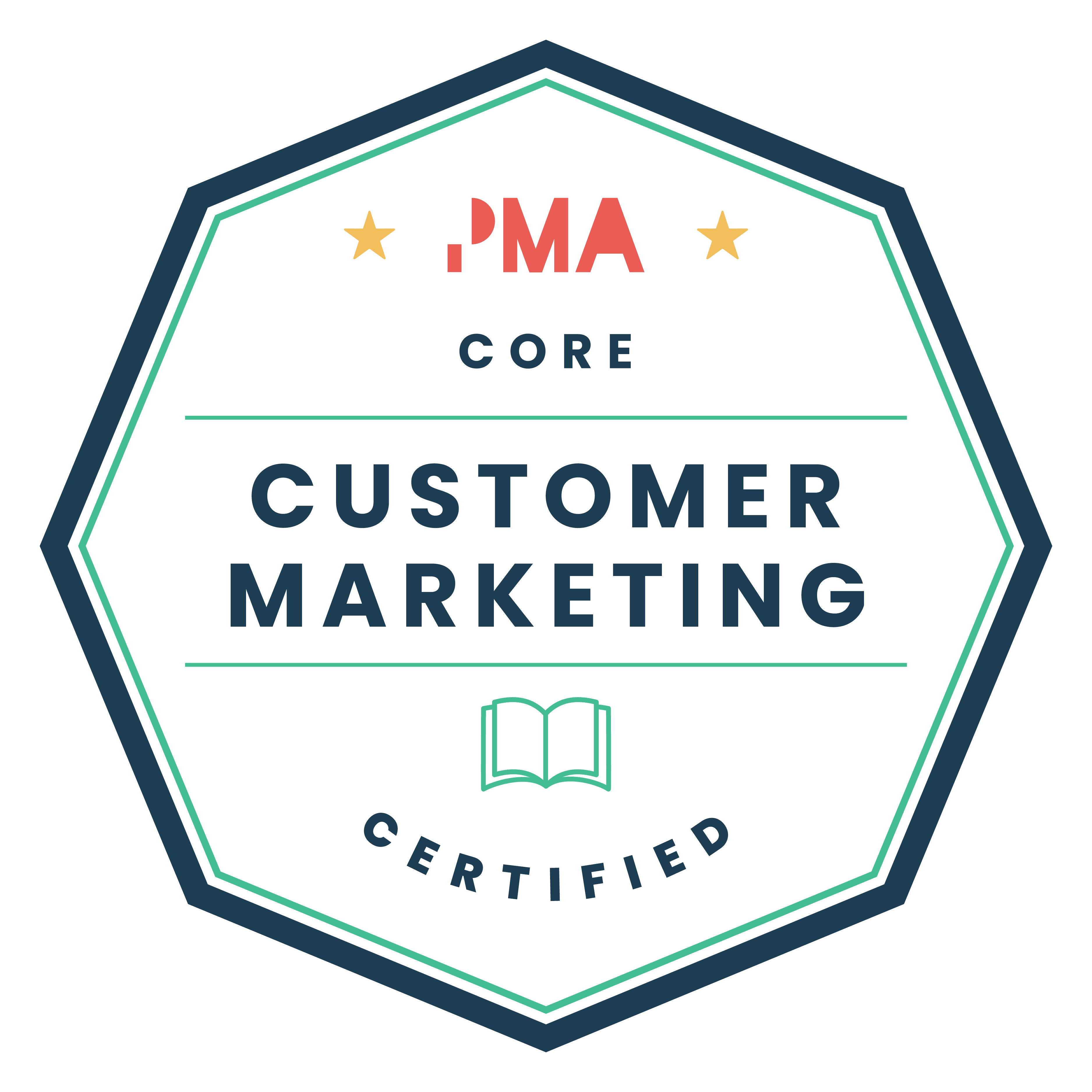 What's included when I enroll?
👩🏼‍🏫 12 insightful modules on everything from personas and customer retention to Cross-selling and upselling - and more.
📙 40+  chapters filled to the brim with actionable insights, knowledge, and resources that'll totally transform the way you approach customer marketing. 
✅ 50+ exam questions sprinkled throughout every module to test your uptake.
⏰ 10+ hours of content, including 5+ hours of bonus material, crammed with expert insights from orgs like Fiverr, Dropbox, Adobe, and more.
🔖 Official certification to boost your resume and grow your career.
📝 Optional coursework throughout to consolidate your learning.
🔥 6 fireside chats with leading experts from brands like Gong, Google Cloud, and Lessonly, who are crushing the customer marketing game.
👨🏼‍💻 100% self-paced - work at a pace that works for you.
"I love how it's structured, how topics follow one another and build the entire course. The course is a great foundation not only for practitioners but for Marketing leaders without a Customer Marketing background wanting to understand the role and the impact Customer Marketing has on the overall business."
Igor Kranjčec head of Marketing at Mediatoolkit
FAQs
Q: Who's this course for?
A: This course is for anyone who's ready to boost their customer marketing skills to the next level. Whether customer marketing forms all or part of your role as a product marketer, this course will equip you with the confidence and know-how you need to implement customer-centric programs across your organization.
Q: How does the course work?
A: The course is 100% online and entirely self-paced. Once you enroll, you'll work through the modules in chronological order and be invited to take part in activities. At the end of each module, you'll be presented with mandatory exam questions and if you pass all these, you'll become Customer Marketing: Core Certified!
Q: How long will the course take to complete?
A: The course content, activities, and exams will take approximately just over 10 hours to complete.
Q: What happens if I don't pass the exams?
A: If you fail the first time around you'll be given the option to retake the exam. If you fail the second attempt, unfortunately, it means you won't get the certificate. However, all's not lost, you'll have still learned LOTS and you'll be given access to the course materials for life - so you can brush up on the bits you slipped up on forevermore.
Q: How long will I have access to the course content?
A: For life! One, one-off payment gives you unlimited access to all the course's content. 
Check out our other courses.