👩🏼‍🏫 10 chapters ✅ Vetted exam questions 📝 9 templates and resources ⏰ 4+ hours' of content 🔖 Official certification 👨🏼‍💻 100% self-paced
Course overview.


When someone mentions your competitors, does the conversation at your organization swing wildly between willful ignorance and reactive panic?
Do people drop links to competitor news in a chat channel and freak out with no context and struggle to find clear, consistent, confident responses when they're asked about the competition? 
Well, fret no more. Whether you're a novice competitive intelligence analyst, or a pro with years of experience, this course covers all the fundamentals and frameworks needed to refine competitive intel at your company.
From market mapping to win/loss primary research, developing your market position to the role of CI in stakeholder management, this certification not only answers the fundamental question, "what is competitive intelligence", it includes a selection of the best competitive intelligence tools to propel your competitive intelligence research.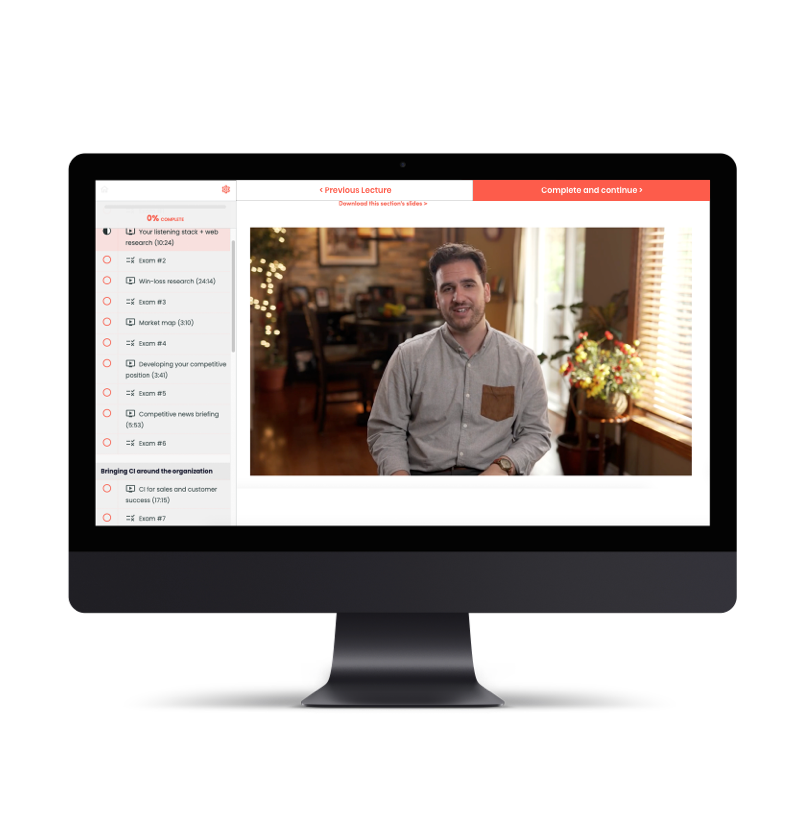 What will you achieve?


This course will equip you with essential CI skills and by the end, you'll be able to: 
✅ Build a tech stack for competitive intel.
✅ Conduct win/loss and primary research.
✅ Visualize your competitive position with a market map.
✅ Enable sales and customer success to deliver crisp competitive positioning.
✅ Bring CI to the table in strategy and product decisions.

"You may think you know how to do CI because it's a part of your regular PMM day-to-day, but this course was an eye-opener to me. A systematic approach to CI as a function, role, and purpose! I 100% would recommend."

Igor Kranjcec, Product Marketing Lead at Lemax
Introducing your expert in intel…


Alex McDonnell is the Market Intelligence Lead at Airtable. He's a bit of a self-confessed primary qualitative research nerd, with a special penchant for win-loss interviews. His research methods tend to bias towards semi-structured qualitative conversations over other more rigid methods, such as quantitative surveys. 
At Airtable, Alex builds customer-obsessed, competitor-alert intelligence programs that help sales, customer success, and marketing cut through the competitive noise with clear positioning. He's also on hand with his expertise to help product and strategy teams decide what to build next.
For Alex, the deliverable is not just the research data; the deliverable is a clear point-of-view, which is based on that data. Join us on the course to learn more about his outlook and approach.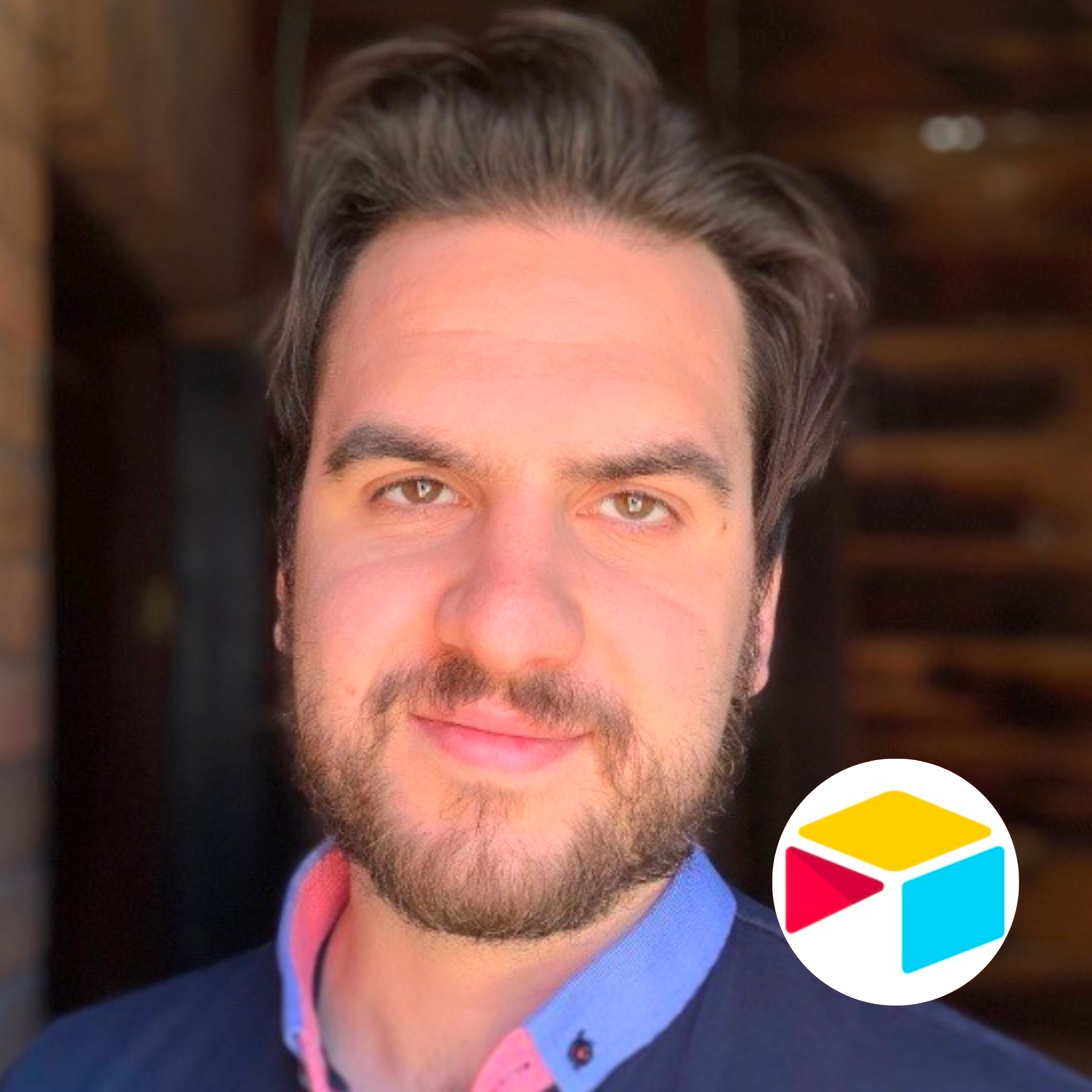 Unlock an additional 24+ courses 🔓

For the cost of just four Masters courses ($500 each), you'll gain access to our entire suite of courses,

700+ hours of strategy content, templates & frameworks, mentorship opportunities, and more when you become a Pro+ Member.

We're talking $15,000+ worth of PMM resources for $1,999. 👀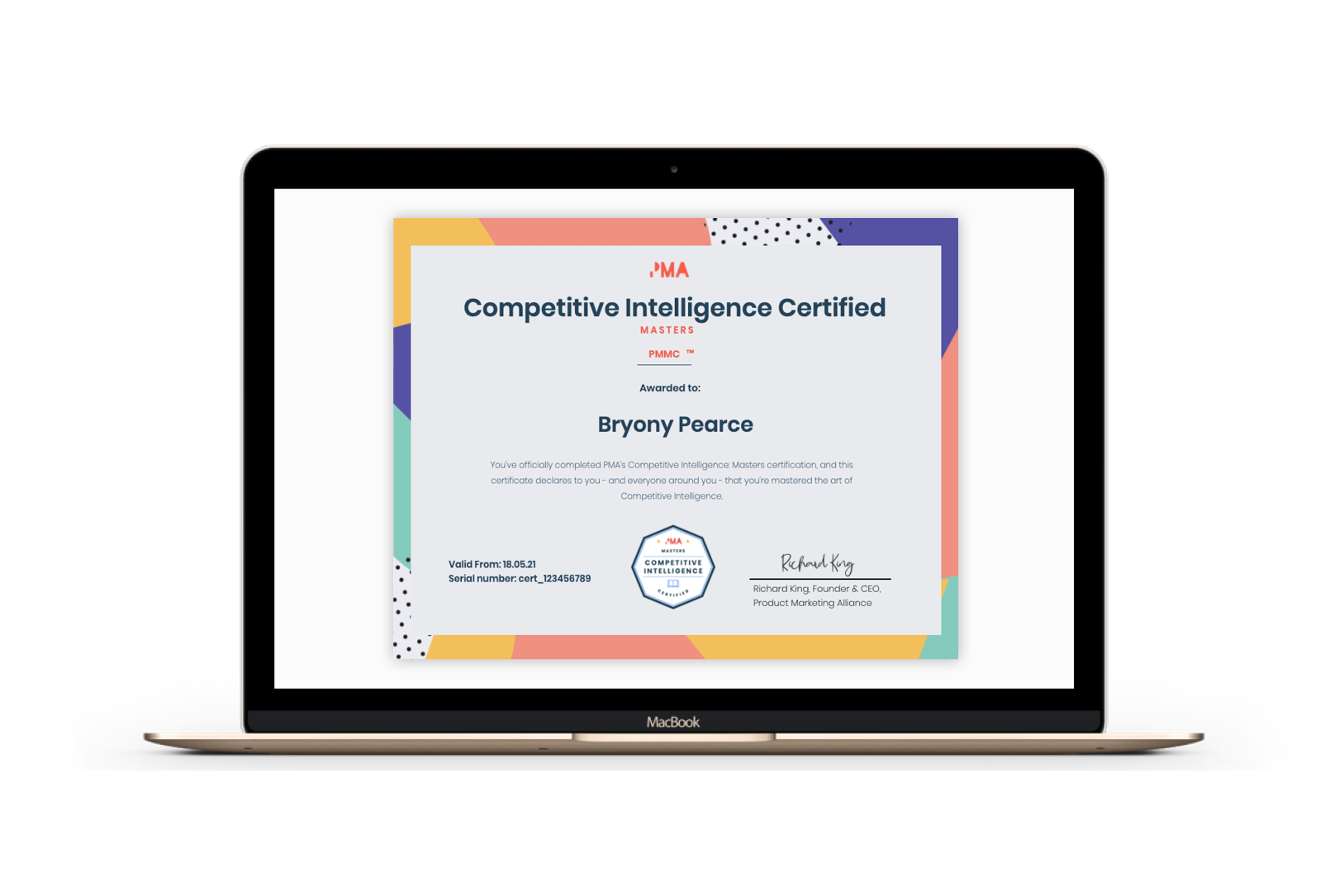 Grab your first-class ticket to:


📝 The essentials of competitive intelligence.
🧠 Lessons from an expert in the CI craft.
 🏢 Preparing (and introducing) thorough CI methods at your company.
🧱 Building up the CI function.
🔎 Understanding different types of research.
🥇 Developing your competitive position.
🏢 Applying CI at your company.

What you can expect from Competitive Intelligence Certified
"This course is amazing! I feel like I have unlocked the next level on competitive intelligence. This course looks at CI as a wholesome, standalone role within product marketing and offers a full cycle framework feeding into all areas."

Silvia Kiely Frucci, Senior Product Marketing Manager at Castor

FAQs.

Q: Who's this course for?
A: You're a PMM flying solo who's been tasked with taking on competitive research and positioning. You're a Director of Product Marketing looking to equip sales and product with clearer competitive thinking. Or even a leader or founder who's feeling an uptick in competitive pressure. Note: the content is focused on the B2B environment. 
Q: How does the course work?
A: The course is 100% OnDemand and fully self-paced. Once you enroll, you'll work through the modules in whatever order suits your goals and be invited to take part in activities. At the end of each module, you'll be presented with mandatory exam questions and if you pass all these, you'll become Competitive Intelligence Certified!
Q: How long will the course take to complete?
A: The course curriculum will take approximately 1.5 hours to complete, bonus discussion panels and fireside chats total 3+ hours'. 
Q: What happens if I don't pass the exams?
A: If you fail the first time around you'll be given the option to retake the exam. If you fail the second attempt, unfortunately, it means you won't get the certificate. However, all's not lost, you'll have still learned LOTS and you'll be given access to the course materials for life - so you can brush up on the bits you slipped up on forevermore.
Q: How long will I have access to the course content?
A: For life! One, one-off payment gives you unlimited to all the course's content. 



This competitive intel course is brought to you in partnership with Klue.

Klue provides a lens into your competitor's world, continuously updating and connecting dots to help you win more business. It's a new way to capture, manage, and communicate market insights from the web and across the company, in platforms you already use.

Check out our other courses