⏰ 3 hours' of content 👩🏼‍🏫 3 modules 📙 23 chapters ✅ 57 exam questions 📝 2 activities 🔖 Official certification 👨🏼‍💻 100% self-paced

Course overview.


Throughout this certification, you'll be taken through a practical and actionable step-by-step framework centered around helping you define your product's narrative.
Including real-life case studies, awesome narrative design examples in action, the pitching process, best practices, how to get your company invested, and more, it's packed to the rafters with everything you need to create a repeatable process and propel your product's growth.
All the tools you need to design your company's narrative and create a story that breaks through.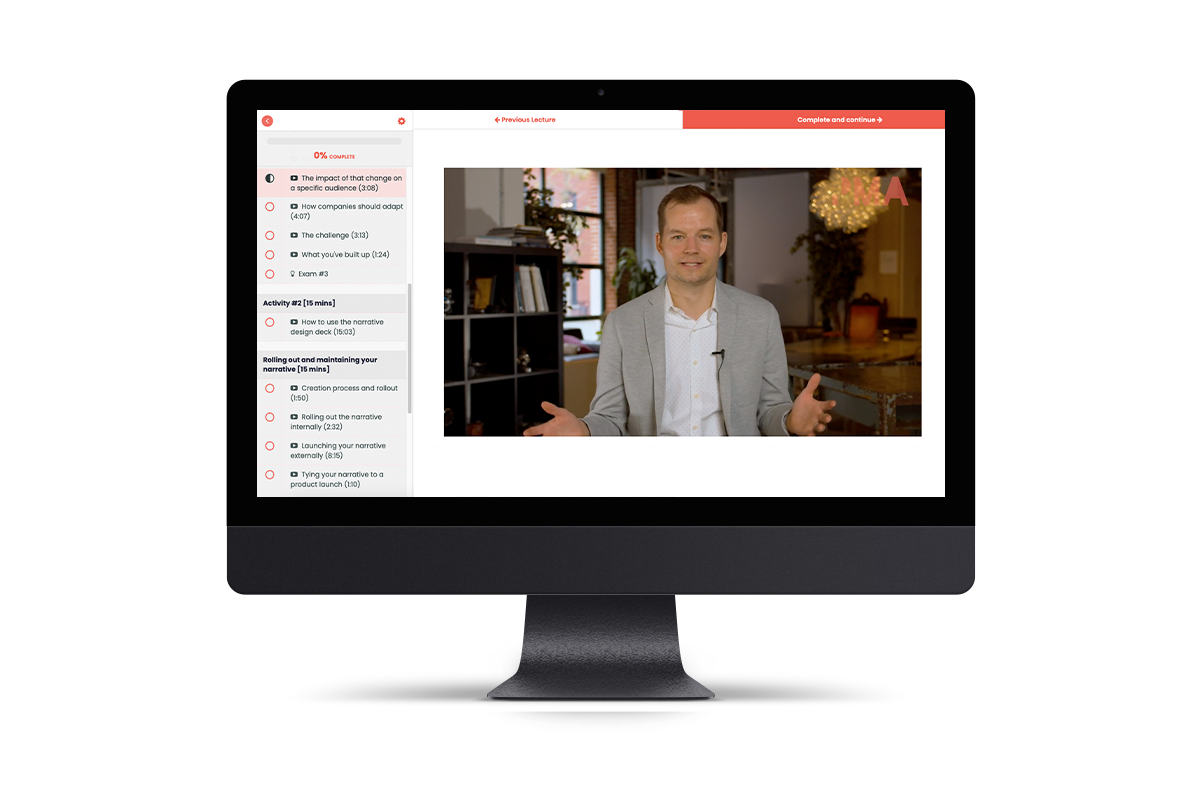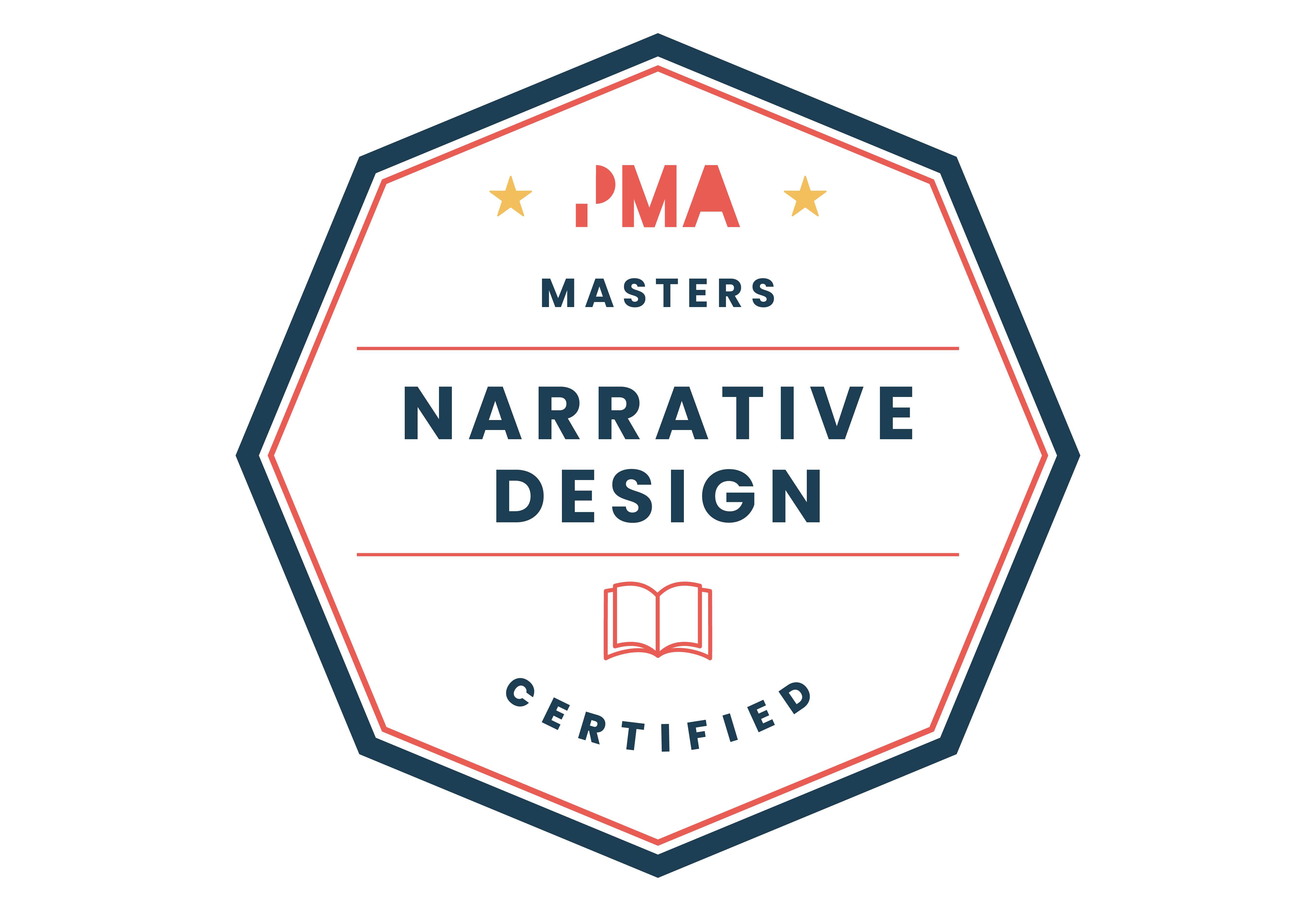 Completing this course, will help you:


📖 Blow away marketing leadership with your storytelling skills.
🔥 Help your company stand out from the crowd.
💪 Elevate yourself and your product marketing function.
🚗 Drive real and tangible organization-wide change.
👊 Learn from the man who's spearheading narrative design.

"I thoroughly enjoyed this course!! It was sooo helpful. Not only were you able to dig further into the process that he went through at HubSpot but he also ran through a case study at another company he worked with and gave clear examples of how to execute on something like this internally and externally. I can't wait to use this with my own company!"

Ashley Herbert, Head of Product Marketing at Recruitee

Meet your instructor.


Marcus Andrews is the Director of Product Marketing at Pendo.io. Before joining Pendo.io, he was the Product Marketing Group Lead at HubSpot and prior to that, he spent almost four years at Google. He's been a solid storyteller all his life, but it wasn't until he developed the Narrative Design process that he was able to codify, replicate, and consistently create amazing stories. 
Throughout this masterclass, he'll be sharing the secret sauce behind his repeatable process so that you too can be recognized as a great storyteller.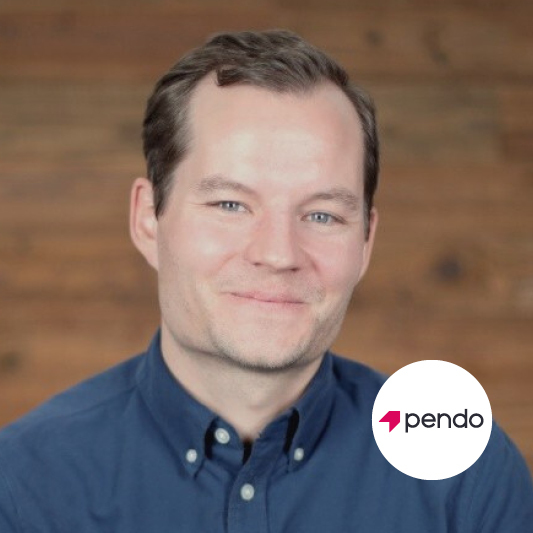 Unlock an additional 24+ courses 🔓

For the cost of just four Masters courses ($500 each), you'll gain access to our entire suite of courses,

700+ hours of strategy content, templates & frameworks, mentorship opportunities, and more when you become a Pro+ Member.

We're talking $15,000+ worth of PMM resources for $1,999. 👀

What's included when I enroll?


👨🏼‍💻 3+ hours of OnDemand course content for you to work through at your own pace.
✅ 57 exam questions to consolidate your learning and earn official certification.
👌 Real-life case studies of Marcus' framework rolled out.
🎬 Activities to put all the theory into action.
🔥 Mock pitch process to help you prepare for your all-important business case.
📹 40-minute Q&A with Dave Gerhardt, CMO at Privy
💻 Exclusive access to a narrative design alumni channel in Slack.
🔖 Narrative Design certification if you pass all the exams.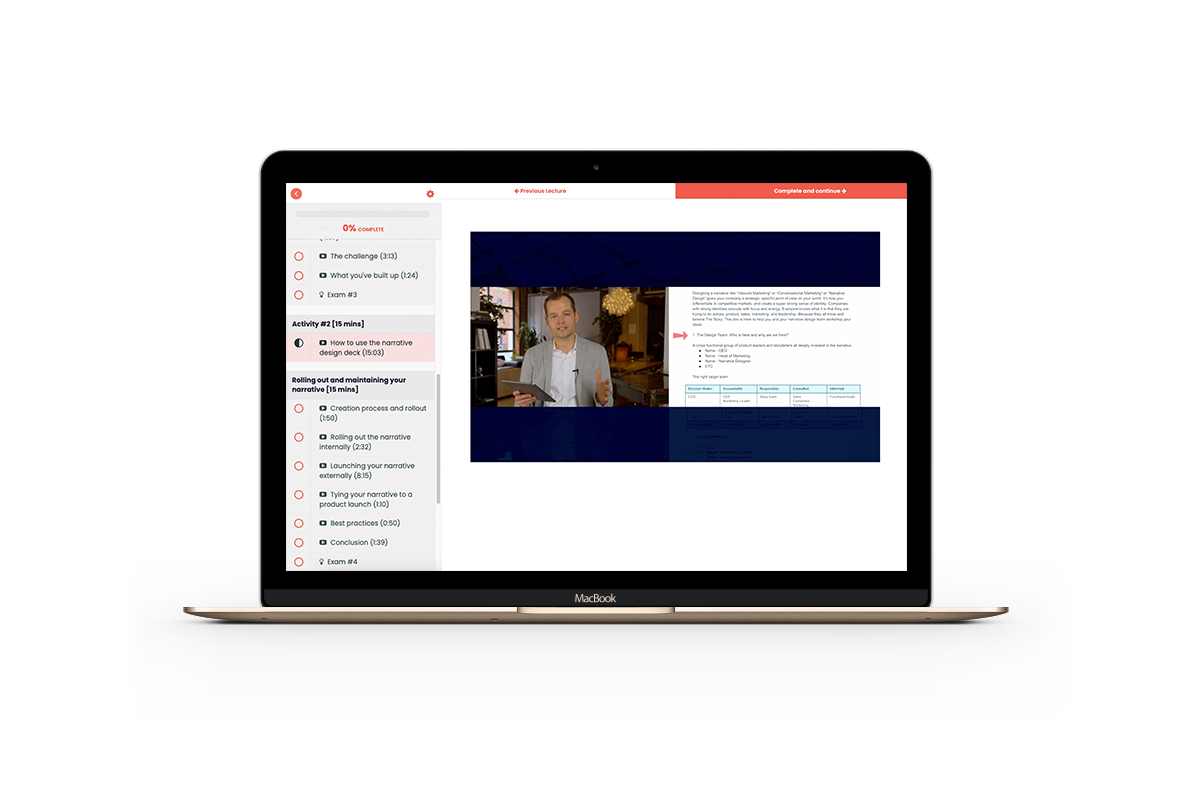 What you can expect from Narrative Design Certified

"This course made me realize how much I've been stuck in the marketing storytelling rut of 'problem/solution/we're the best.' Marcus does a great job of outlining the process to flip the conversation to take the focus off of your company and focus on your customers to tell a story that will break through and stand out even in the most crowded markets. The class comes with a great set of tools and a great real-world case study. I
highly recommend
."

Elisa Lippincott, Senior Product Marketing Manager, Security Incubations at Microsoft

FAQs.
Q: Who's this course for?
A: Quite literally (almost) anyone. Whether you're a startup founder trying to secure funding, a Product Marketing Director looking to transform your company's positioning, or an individual contributor PMM who just wants to blow away marketing leadership with your storytelling skills, this course will give you the most cutting edge approach to storytelling and positioning available today. 
Q: How does the course work?
A: The course is 100% OnDemand and fully self-paced. Once you enroll, you'll work through the modules in chronological order and be invited to take part in activities. At the end of each module, you'll be presented with mandatory exam questions and if you pass all these, you'll become Narrative Design Certified!
Q: How long will the course take to complete?
A: The course content, activities, and exams will take approximately 3 hours to complete.
Q: What happens if I don't pass the exams?
A: If you fail first time round you'll be given the option to retake the exam. If you fail the second attempt, unfortunately, it means you won't get the certificate. However, all's not lost, you'll have still learned LOTS and you'll be given access to the course materials for life - so you can brush up on the bits you slipped up on forevermore.
Q: How long will I have access to the course content for?
A: For life! One, one-off payment gives you unlimited to allll the course's content forevermore. 

Check out our other courses