👩🏼‍🏫 7 modules 📙 38 chapters 📝 54 exam questions 🛠 Actionable templates ⏰ 8 hours' of content 🔖 Official certification 👨🏼‍💻 100% self-paced
Course overview.


Market research is an invaluable part of, not just product marketing but, the overall organizational function. It helps us to understand what prompts the customer to purchase products within the market and, ultimately, identify how we can position our products in such a way that they stand out from the crowd. 
Our Market Research Certified: Masters course has been designed to go deeper into how to conduct market research, the types of market research you can implement (primary and secondary market research, quantitative and qualitative market research, and so on), and how to effectively carry our market research analysis. 
Essentially, this course will equip you with practical and actionable advice, tools, knowledge, and skill set necessary to understand these aspects, completely streamline your approach for success, and make your life just that much easier.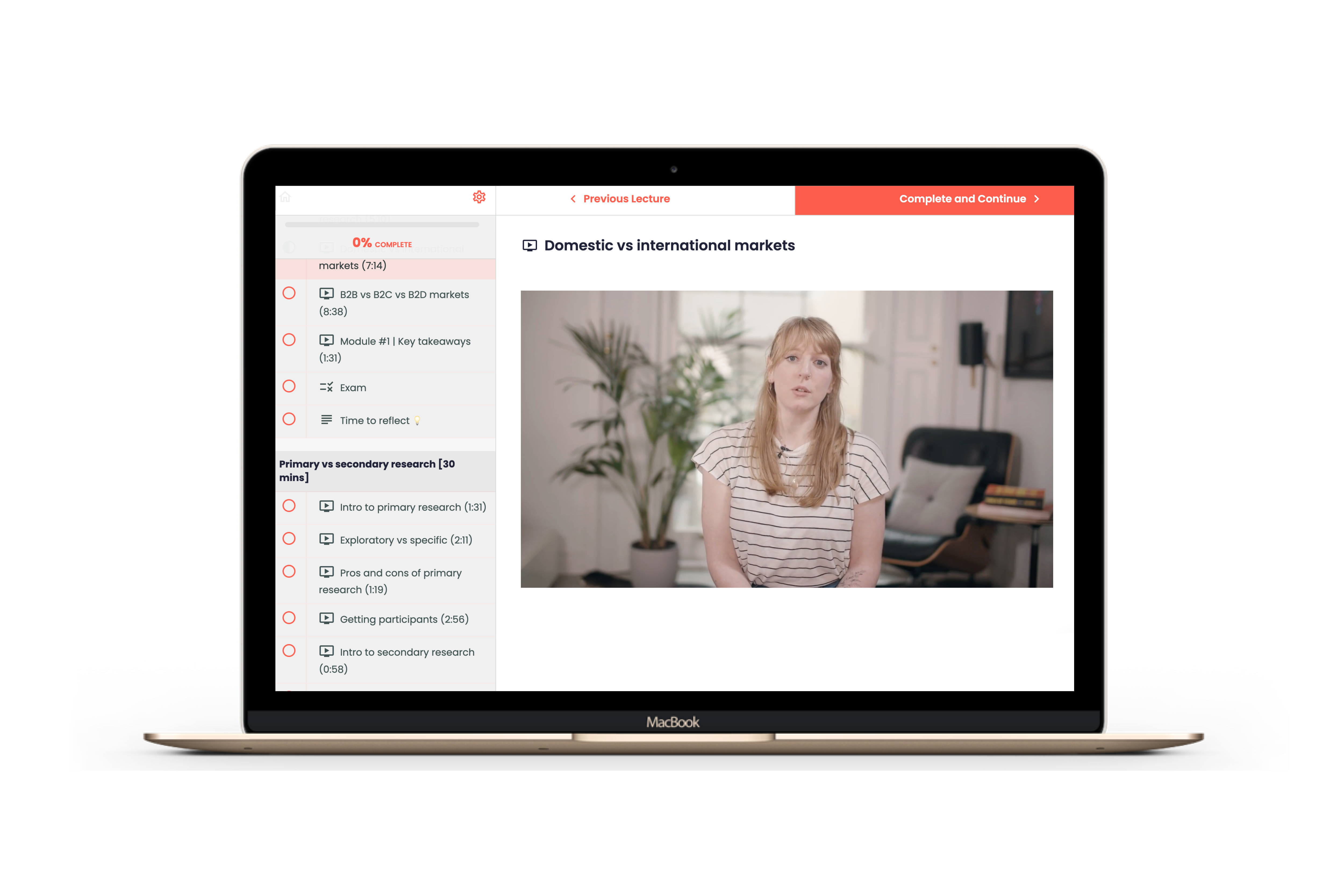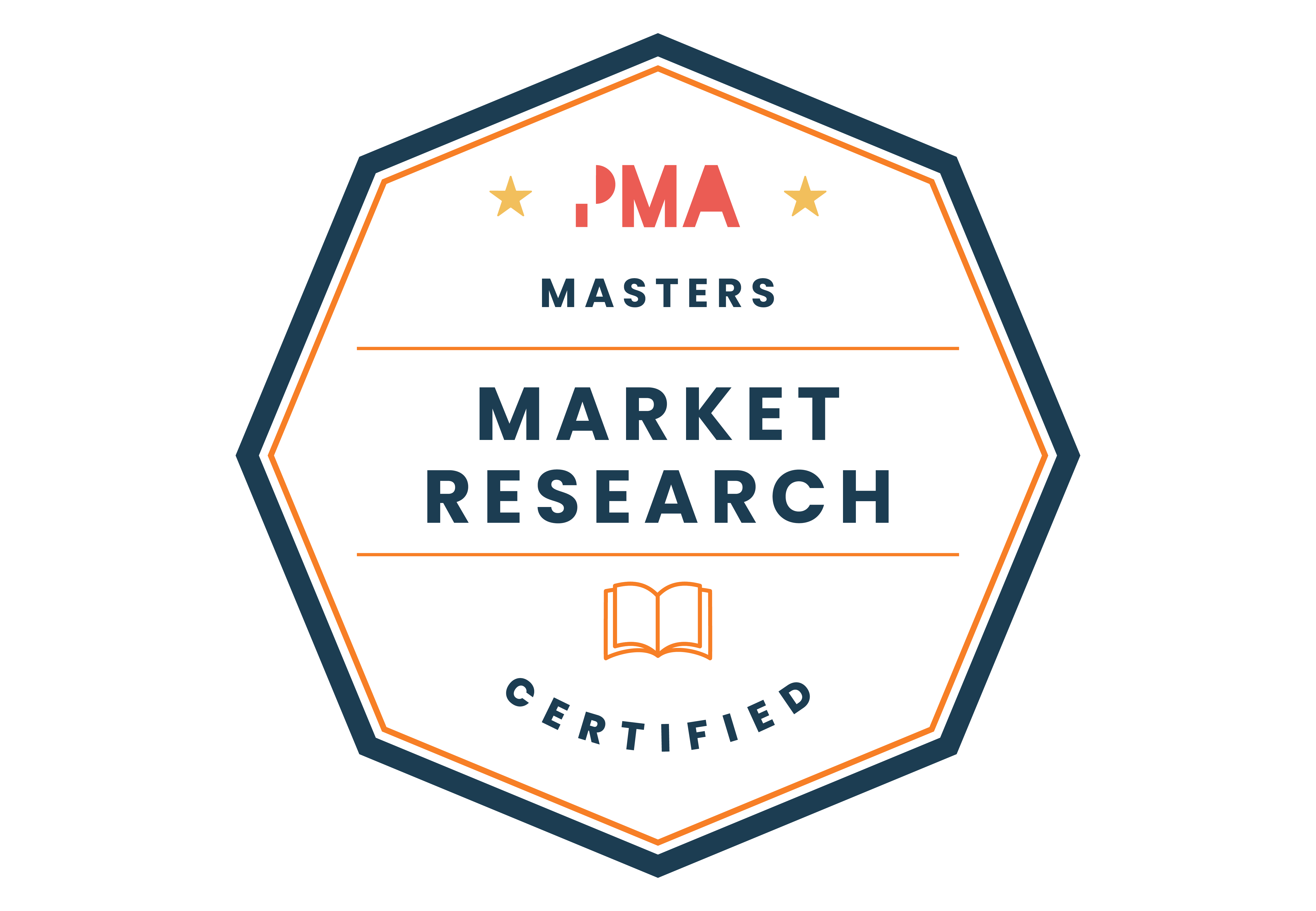 By the end of this course, you'll:


🧠 Understand the importance and benefits of research for making the most impactful and strategic decisions.
🧐 Know how to research your target market, the different types of data you can use, and where best to source it.
🔬 Be aware of the best research methods available for conducting valuable data for your company.
✌️ Be able to consider the ethical implications of market research and data collection.

"PMA's Market Research Certified course is an excellent foray into the various ways that PMMs can and should be thinking about research in their roles. This course defines each aspect, provides practical templates and guides to support the areas, and gives resource suggestions for ways that PMMs from all company sizes can achieve their research objectives."

Minerva Thai, Senior Product Marketing Manager at WorkRamp

Built with the support of product marketers and research experts from orgs like 👉


Here at PMA, we're home to the world's largest product marketing community, and every course we create is built on the experience, knowledge, and success of the masses.
Our internal experts, external advisors, and enthusiastic community come together to create the most robust courses on the market, equipping you with the ultimate toolkit for growth.
Gain insights that you won't get anywhere else with this course - built by leading experts from a whole load of well known brands including...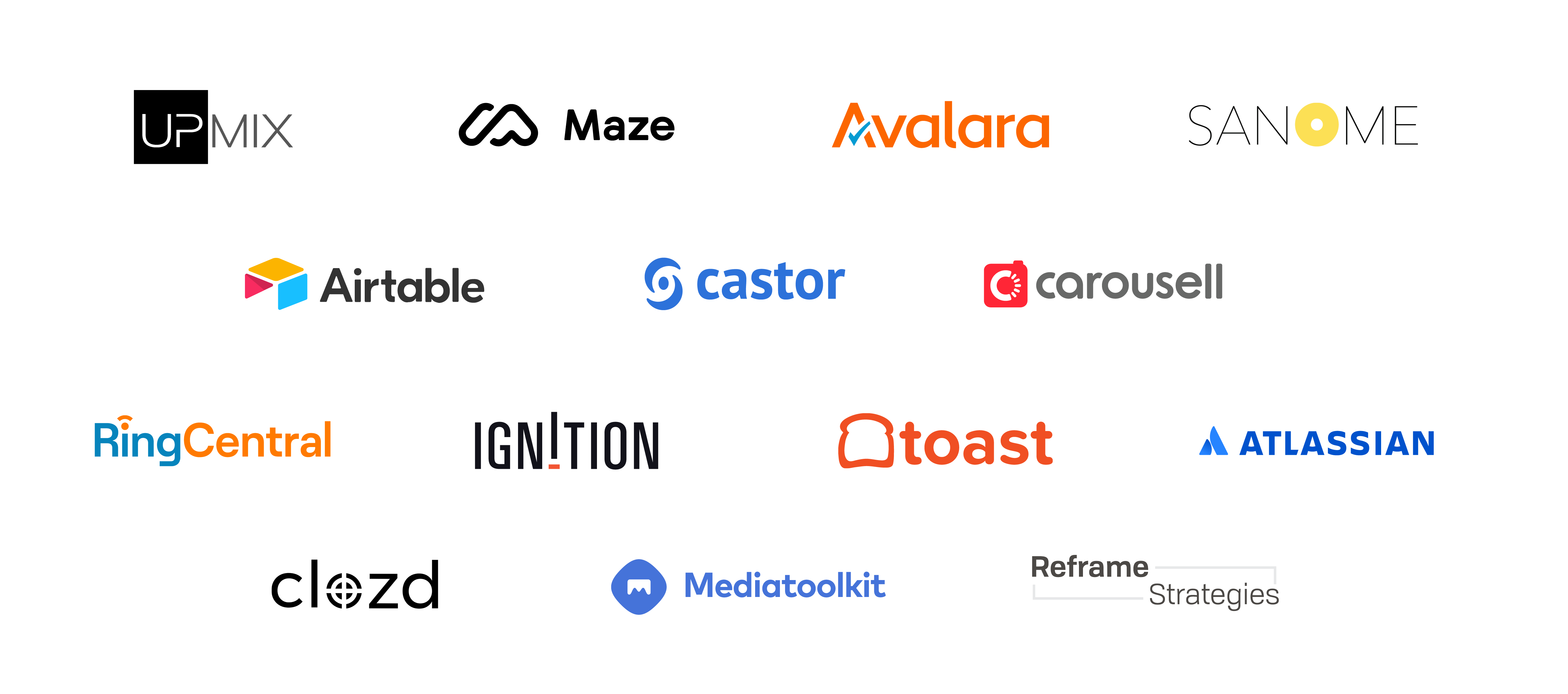 Unlock an additional 24+ courses 🔓

For just the price of four, you'll access our entire suite of courses,

700+ hours of strategy content, templates & frameworks, mentorship opportunities, and more when you become a Pro+ Member.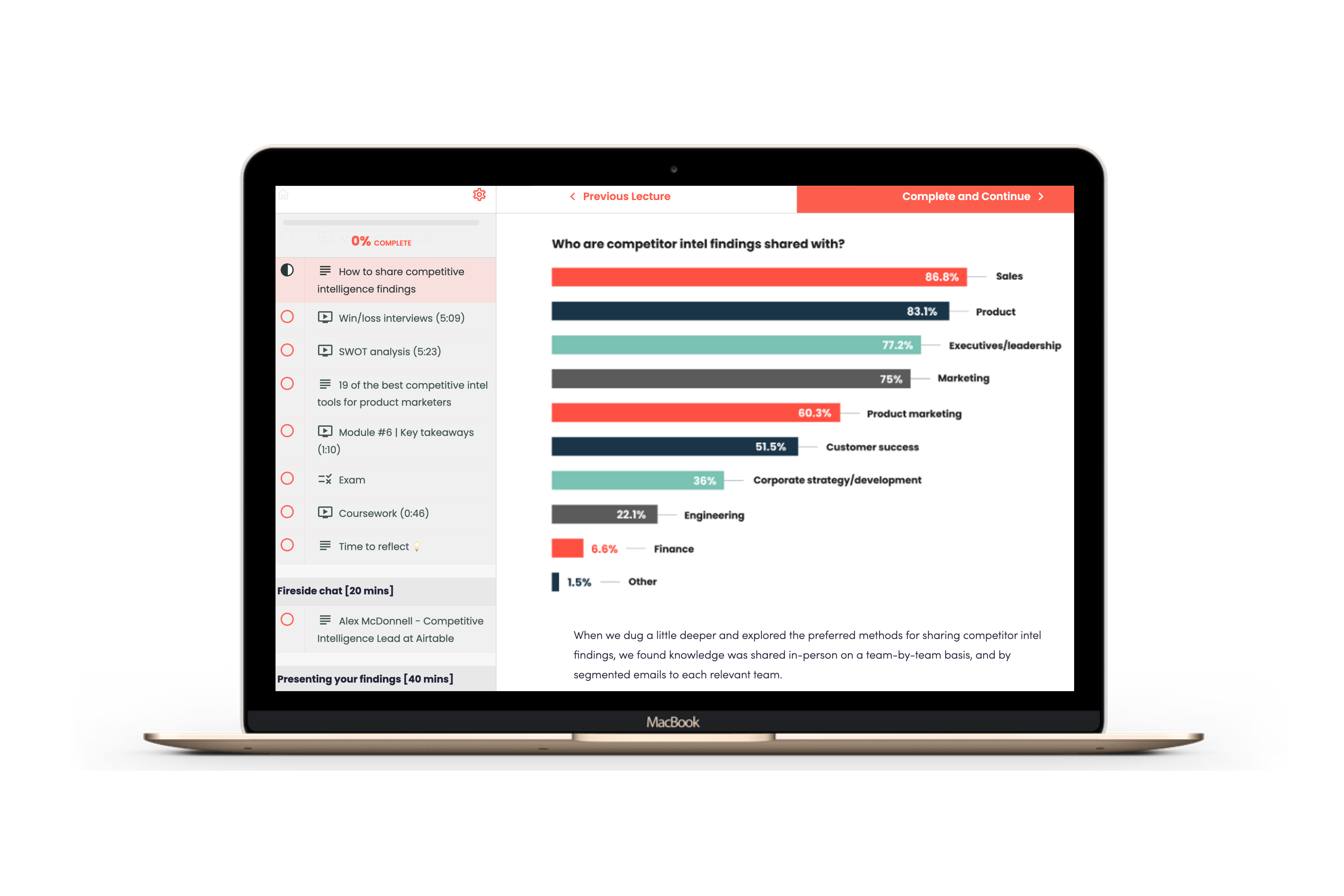 What's included when I enroll?


👩🏼‍🏫 7 insightful modules.
📙 38 chapters, jam-packed with knowledge, skills, and resources to help you understand how to perform market research to the best of your ability. 
📝 54 exam questions are divided throughout every module to test your uptake.
🛠 Optional templates and coursework throughout to consolidate your learning. 
⏰ Over 8 hours of content, including bonus footage crammed with expert insights from brands like Snowflake, Toast, Airtable, and more.
🔖 Official certification if you pass all exams. 

What you can expect from Market Research Certified

"The course made me realize that, even though 'Discover' is the first step in the PMM framework, we tend to forget about it and focus on everything else. Going through the rich materials and insights this course provided had me rethinking priorities and has put the research back where it belongs, to the foundation of our PMM work."

Igor Kranjcec, Head of Marketing at Mediatoolkit

FAQs.
Q: Who's this course for?
A: This course is for anyone who's ready to boost their market research skills to the next level. Want to become well-rounded product marketers, add more value to your company, and become a true expert in the realm of market research? This course has you covered.
Q: How does the course work?
A: The course is 100% online and entirely self-paced. Once you enroll, you'll work through the modules in chronological order and be invited to take part in activities. At the end of each module, you'll be presented with mandatory exam questions and if you pass all these, you'll become Market Research Certified!
Q: How long will the course take to complete?
A: The course content, activities, and exams will take approximately around 9 hours to complete.
Q: What happens if I don't pass the exams?
A: If you fail the first time around you'll be given the option to retake the exam. If you fail the second attempt, unfortunately, it means you won't get the certificate. However, all's not lost, you'll have still learned LOTS and you'll be given access to the course materials for life - so you can brush up on the bits you slipped up on forevermore.
Q: How long will I have access to the course content?
A: For life! One, one-off payment gives you unlimited to all the course's content forevermore.