Product positioning and Go-to-Market strategy are central to product marketing success.
A well-defined positioning strategy solidifies your product's position with the market, communicating its benefits to your target consumer, while a Go-to-Market strategy serves as your blueprint for launching a new product to the marketplace.

Bundle price: $1000 $900.
Bundle overview.
Combining both our Positioning and Go-to-Market certifications, this bundle will help you master the skills needed to execute these fundamental areas with aplomb.
These product marketing curricula will serve as your go-to resource for breaking through the noise in competitive markets, facilitating the differentiation of your products, and supporting successful launches of your products.
Enroll now and gain indispensable intel from product marketing virtuosos who've successfully positioned products, and executed flawless GTM strategies.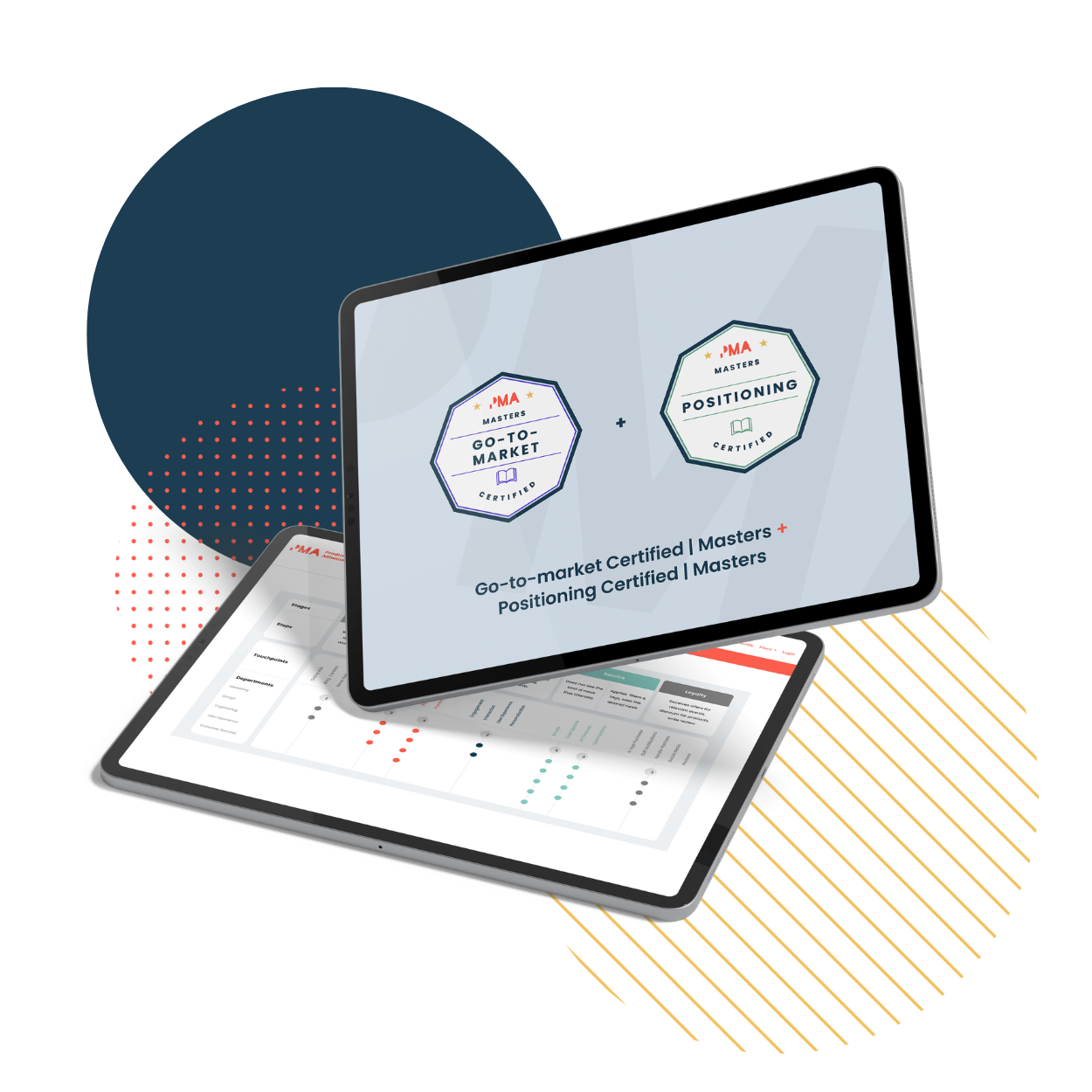 "This course is great for any marketer trying to strengthen their GTM launch process. The instructor is great and his style of teaching is easy to understand. The content is very relevant and impactful, especially for a PMM that doesn't focus on GTM strategy. I'd highly recommend this course."

Crystal Crouch, Senior Manager of Product Marketing Insurance Partners at KeepTruckin

Everything that's included: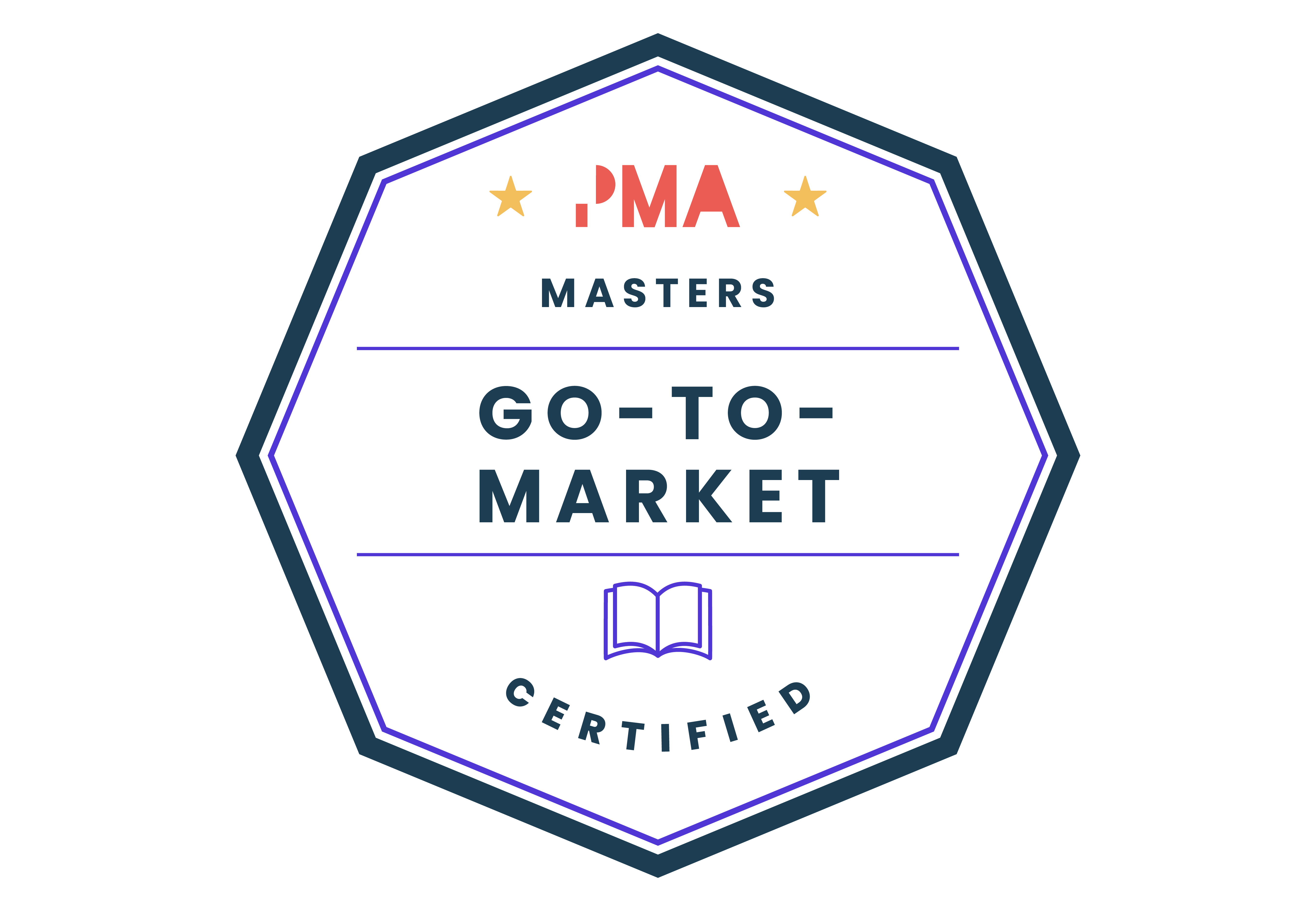 🚀 Go-to-Market Certified: Masters

This includes the essentials for designing, launching, and measuring an effective Go-to-Market strategy.
Delivered by Yoni Solomon, VP of Product Marketing at Gympass, product marketing stalwart and Go-to-Marker expert, the certification will serve as your golden ticket to awesome product launches that'll blow your competition out of the water.
By the end of the course, you'll walk away with a five-stage GTM blueprint, frameworks for assessing GTM size and scope, strategies for measuring KPIs and outcomes, and much more. All our advice comes straight from the source.
👩‍🏫 4 modules ✅ 48 exam questions 📘 11 templates
⏰ 2+ hours of content 🔖 Official certification



🎯
Positioning Certified: Masters

A comprehensive course, Positioning Certified: Masters hones in on arguably the most strategically impactful role of a product marketer. 
Built alongside product positioning specialists from the likes of Ambient Strategy, Pendo, and Remote, you'll have the knowledge and tools to find your product's place in the market.
By the end of the program, you'll know exactly how to position for growth, when to reposition, how to drive positioning internally, and much more.
⏰ 5+ hours of content 📙 5 templates ✅ 71 exam questions 📝 90 mins of bonus features 🔖 Official certification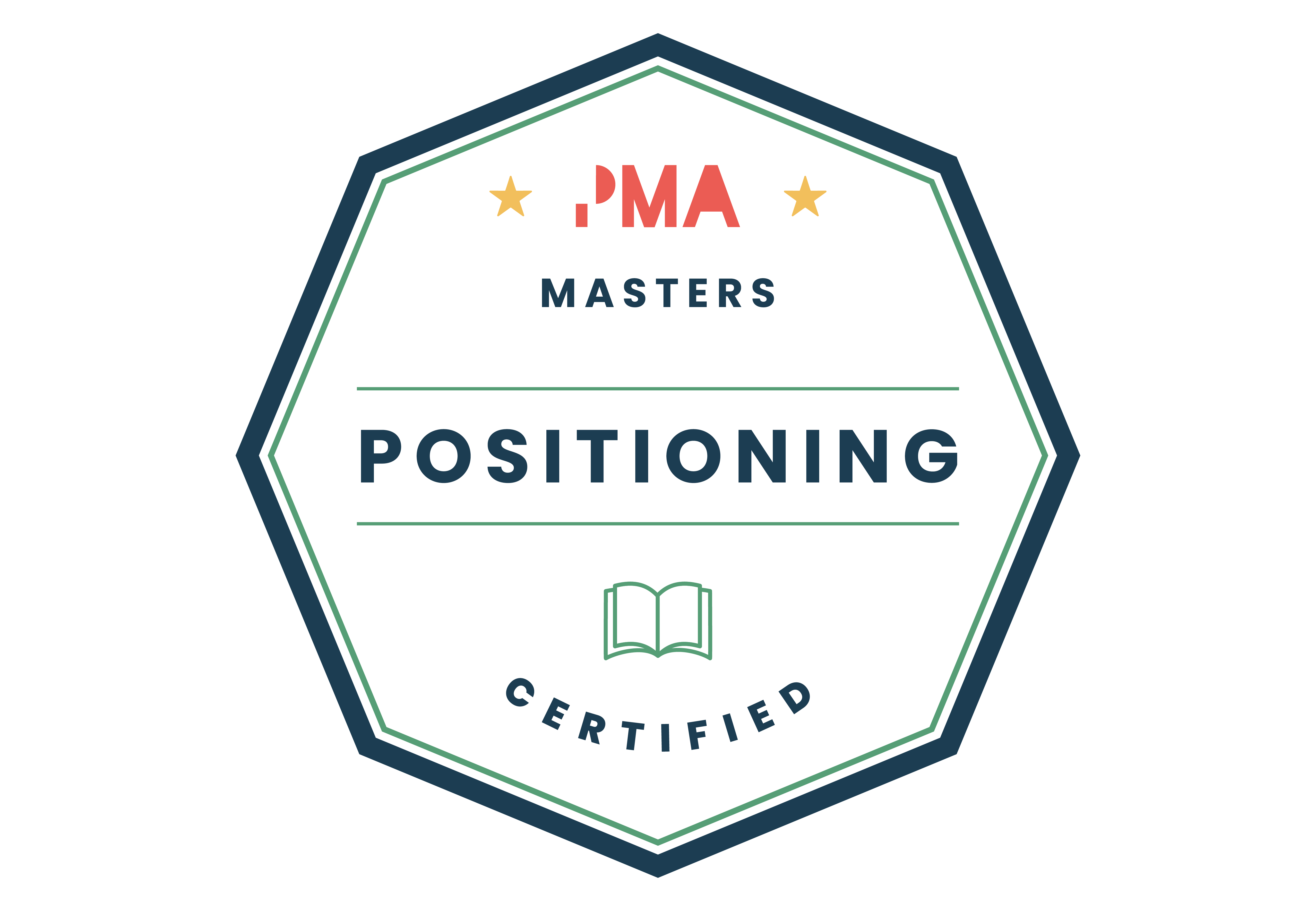 "
Positioning is a tricky topic to cover well, but this course pulls it off by balancing theory with how-to instructions and solid examples. I love the no-fluff topics, like how positioning statements can be dangerous, how internal teams using one wrong word can tank your positioning, and how Narrative Design works with positioning.

"


Tim Hinds, Co-founder and Product Marketing Leader at Grokspark

If you're looking to...

🚀 Grasp a proven product launch formula that's repeatable, creative, and collaborative.
🎯 Understand the ins and outs of strategic positioning.
🛠 Equip yourself with templates to facilitate a seamless GTM process.
📈 Sustain your product by positioning for growth.
...then this bundle is for you.

FAQs.

Q: Who's this bundle for?
A: The bundle is for any product marketer looking to launch their product on the market and keep it there. With both certifications combined, it's everything to help you and your team get the most value from your product launches from here on out.
Q: How do the courses work?
A: Both courses are 100% OnDemand and fully self-paced. Once you enroll, you'll work through the modules in whatever order suits your goals and be invited to take part in activities. At the end of each module, you'll be presented with mandatory exam questions and if you pass all these, you'll become certified in both.
Q: How long will the course take to complete?
A: The three course curriculums will take approximately 7+ hours to complete. Add to that, there's bonus footage and fireside chats to supplement takeaways from the main syllabuses. 
Q: What happens if I don't pass the exams?
A: If you fail the first time around you'll be given the option to retake the exam. If you fail the second attempt, unfortunately, it means you won't get the certificate. However, all's not lost, you'll have still learned LOTS and you'll be given access to the course materials for life - so you can brush up on the bits you slipped up on forevermore!
Q: How long will I have access to the course content?
A: For life! One, one-off payment gives you unlimited to all the course's content.