The number of pros transitioning into product marketing is on the rise - and we're not shocked in the slightest. 
However, before you dive deep into the unknown, you need to understand what your new venture looks like, and built the foundations to secure a role that ticks all the right boxes.
Luckily for you, our Transitioning into Product Marketing bundle encompasses two resources that'll not only help you begin your product marketing career, it'll also guide you along the way, and help you succeed.

Bundle overview.


The Transitioning into Product Marketing bundle combines two of our most coveted career resources: Transitioning to PMM: Fundamentals and PMM Hired.
These two programs will equip you with invaluable insights and acumen to successfully embark on your product marketing adventure, and support you in establishing yourself in the industry, climbing the career ladder, and fulfilling your goals and ambitions.
Enroll now, and gain access to a line-up of tools, plus indispensable intel from product marketing virtuosos who've successfully transitioned into a PMM role.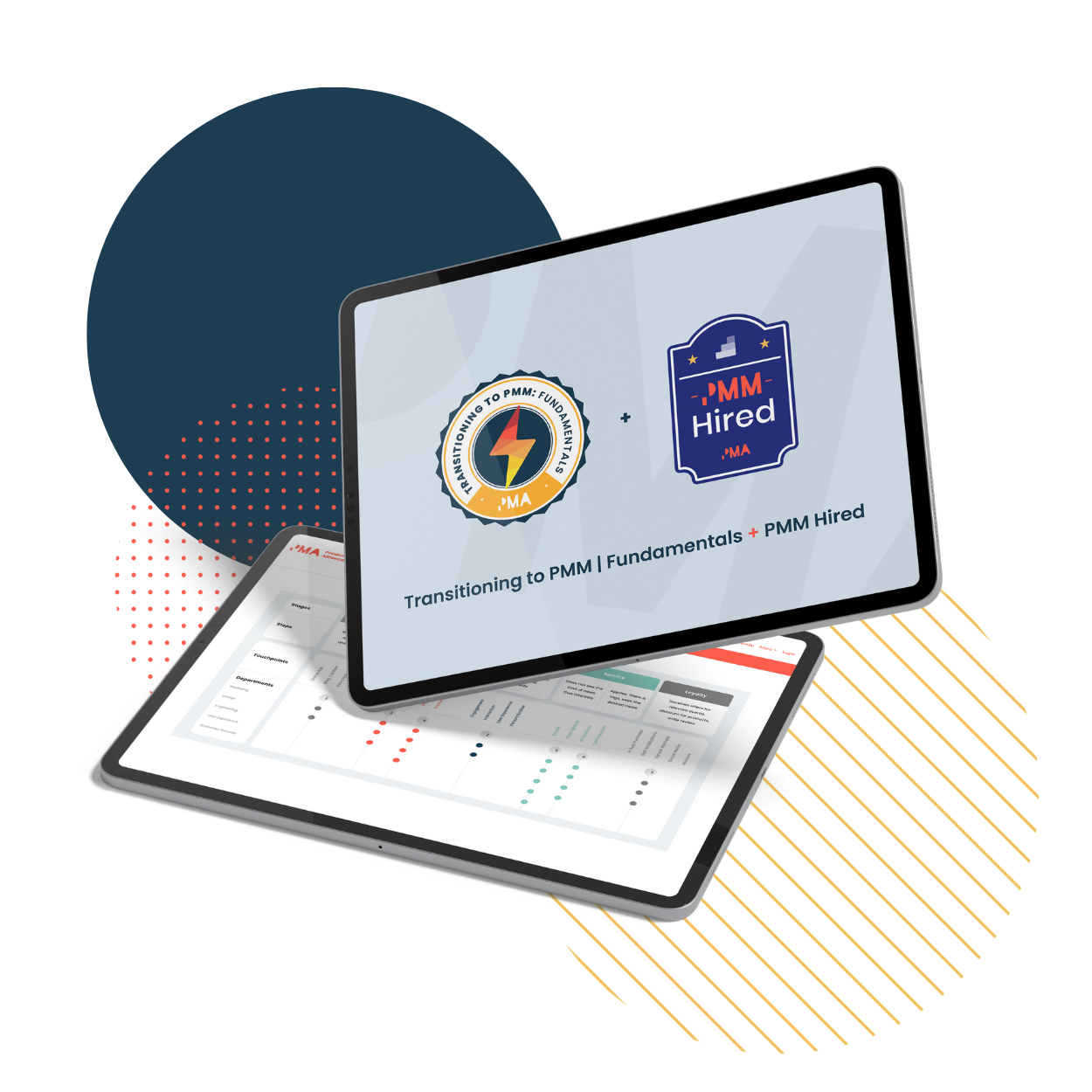 "PMM Hired is an incredible resource that helps Junior to Senior level Product Marketers in their career journey. It's a deep dive into roles and core skills required to thrive and what major organizations are looking for from candidates. In this competitive job market PMM Hired is going to help you stand out as a top candidate and land that role."

Kelly Gill, Product Marketing Manager at Sirch

Learn from industry experts like...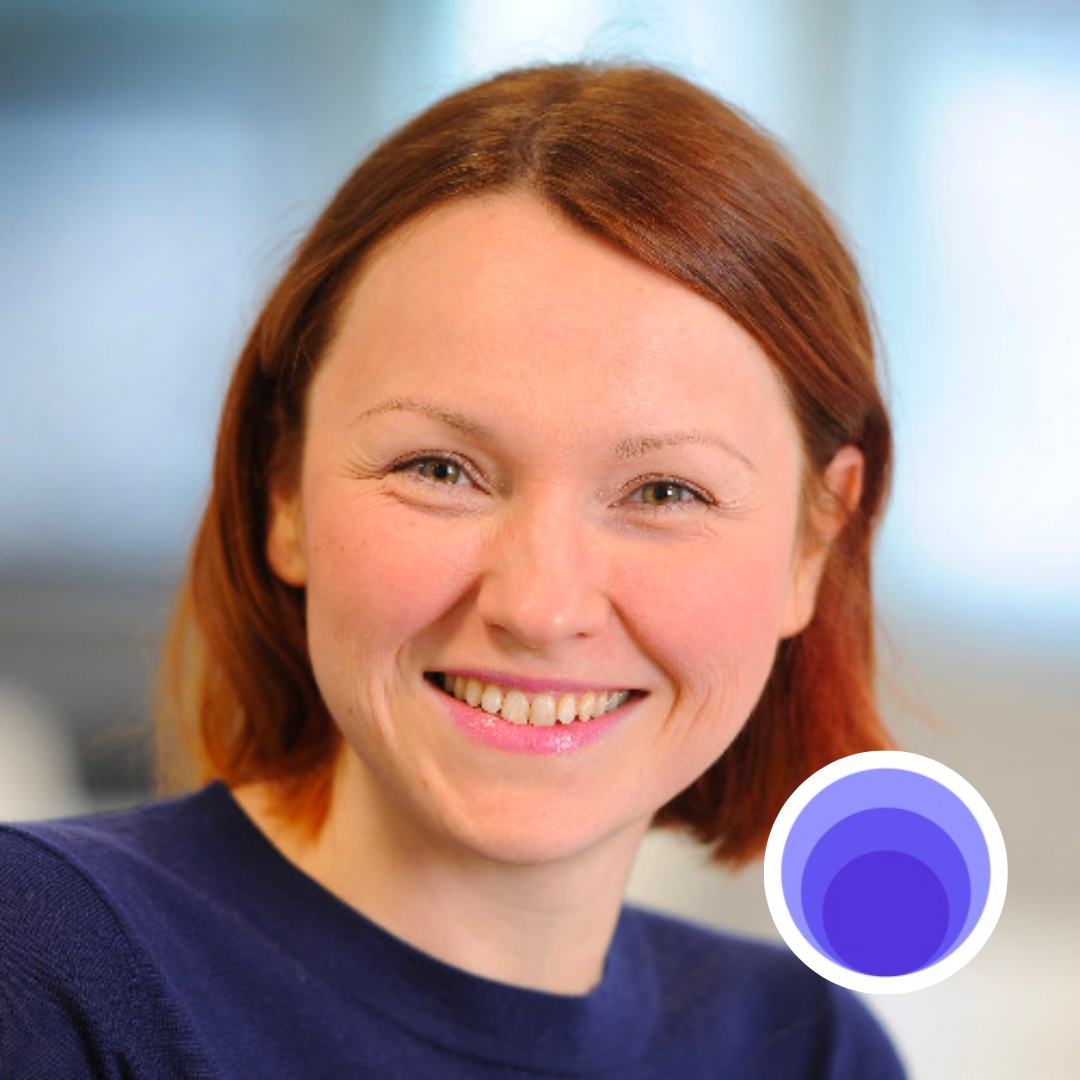 Collette Johnson
Product Marketing Consultant at The Alliance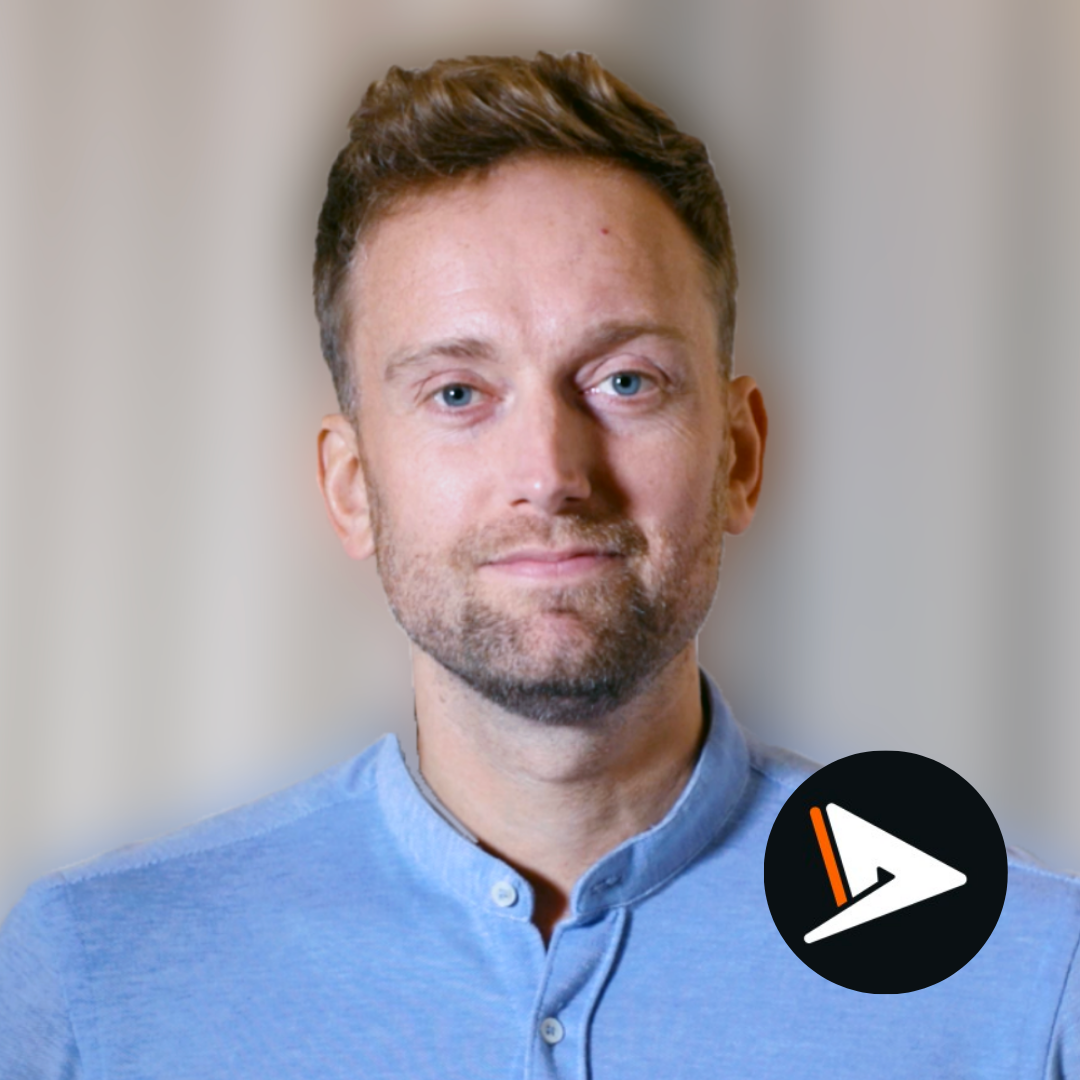 Elliott Rayner
CMO at ARION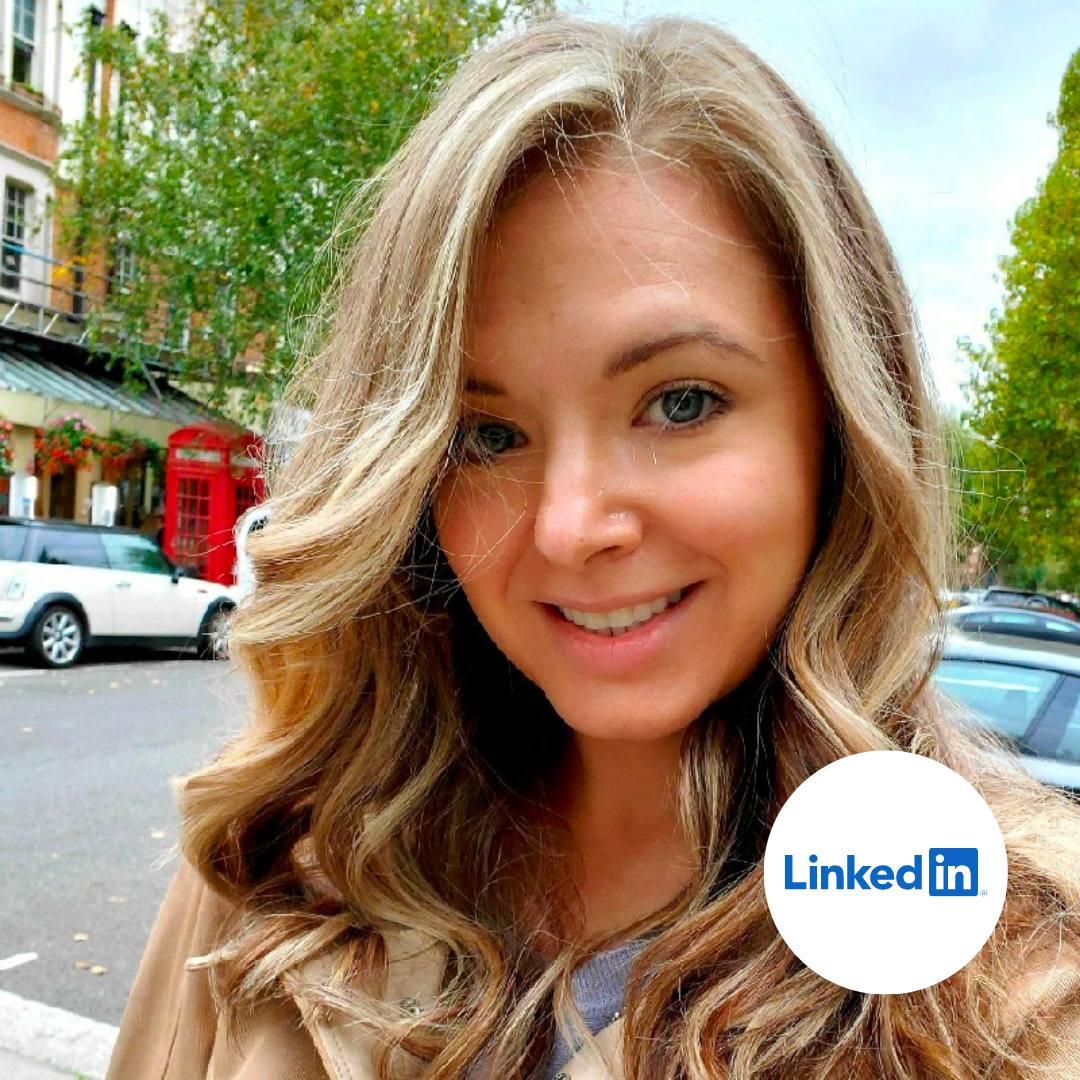 Jennifer Bunting
Head of Product Marketing at LinkedIn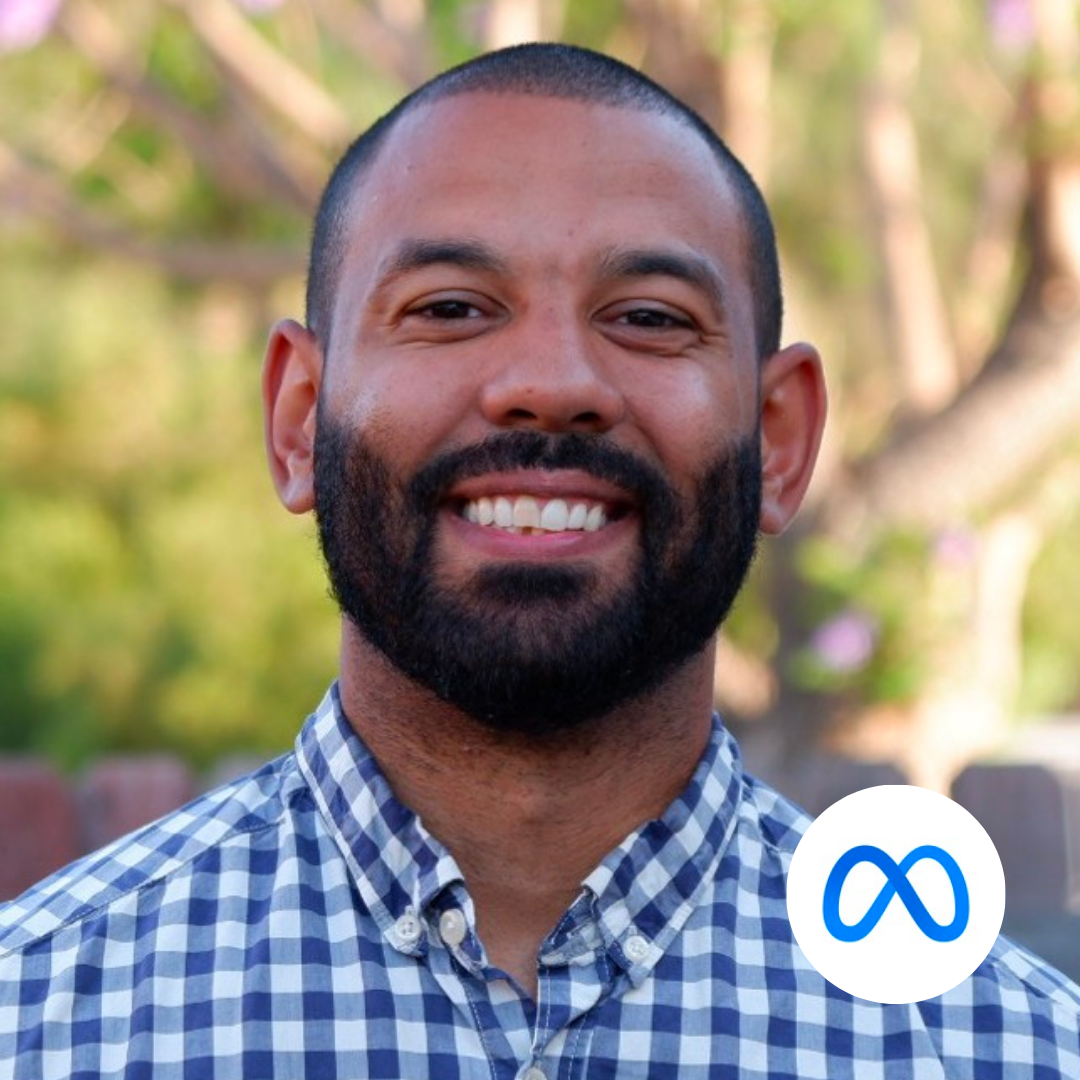 Louis Guerrero
Product Marketing at Meta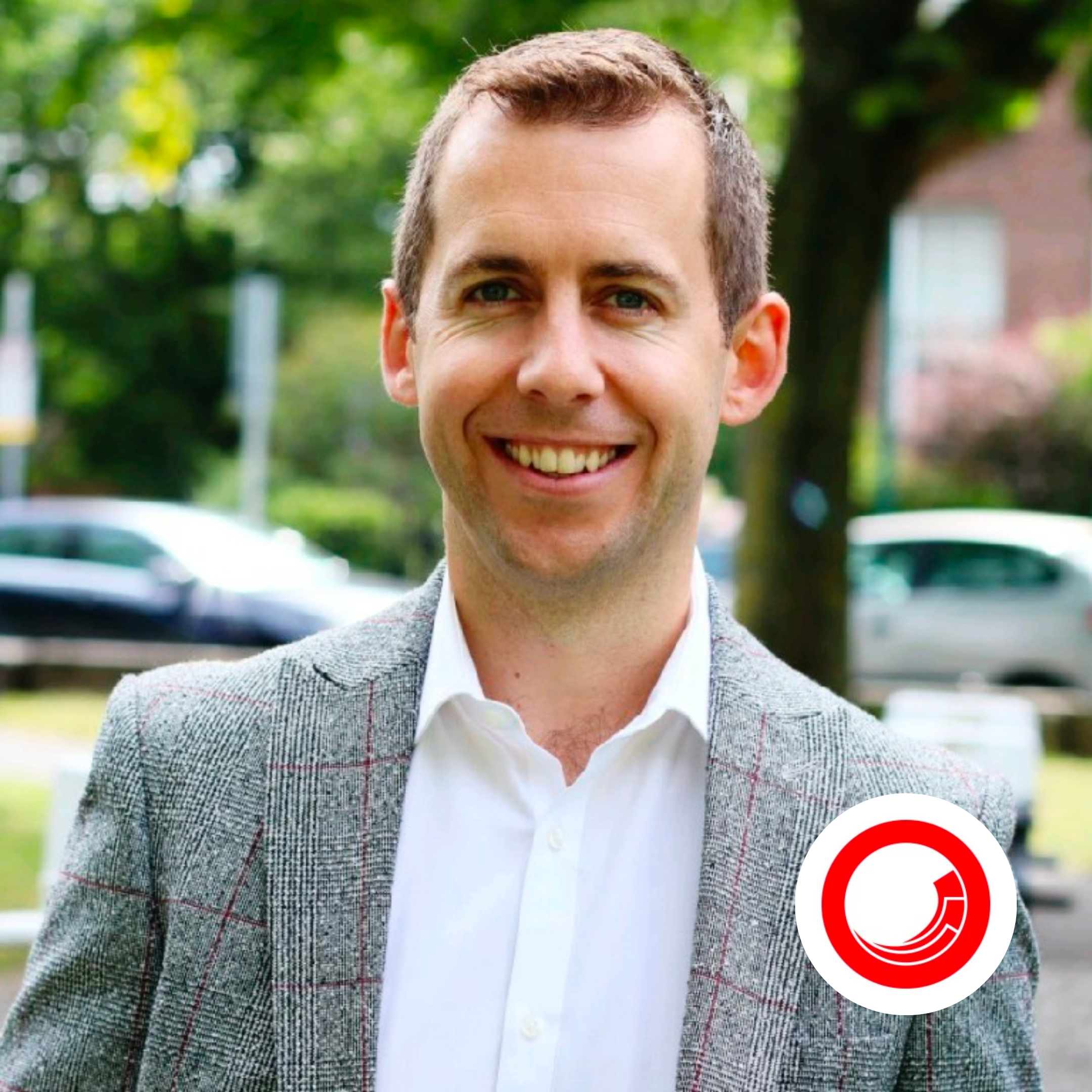 Sean Broderick
Director GTM & Product Marketing at Sitecore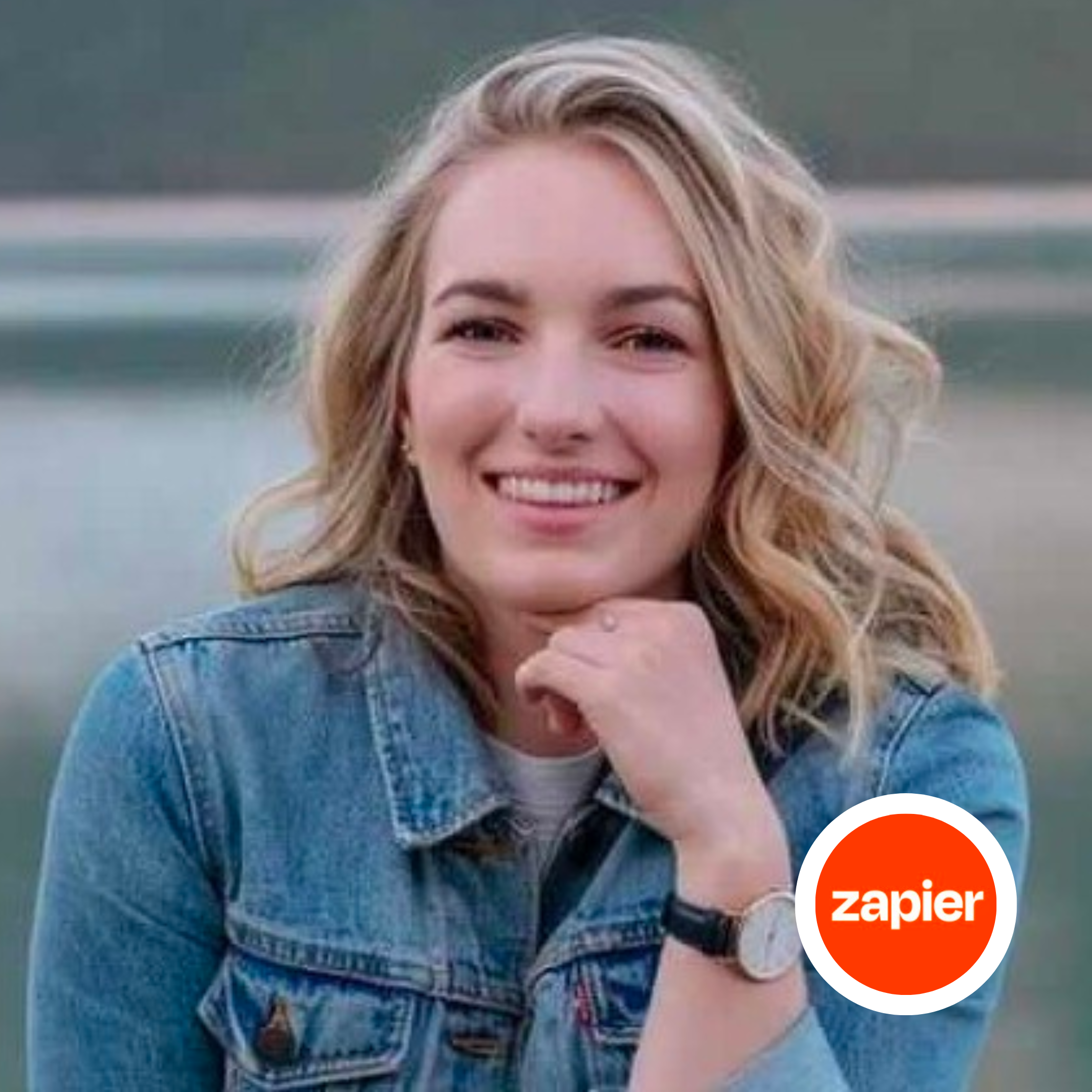 Danielle Lapierre
Senior Product Marketer at Zapier
Everything that's included:

⚡️
Transitioning to PMM: Fundamentals


Transitioning to Product Marketing: Fundamentals provides you with, you guessed it, the fundamentals, to begin your foray into life as a product marketer.

By the time you've wrapped up, you'll have a comprehensive understanding of how to get into product marketing, how to build and apply key product marketing skills, and the role a product marketer plays in processes such as product launches and cross-functional collaboration. 
Perhaps most importantly, this course also provides unprecedented access to industry advice and templates that'll help you establish whether product marketing is truly the vocation you'd like to pursue.
👩🏼‍🏫 4 modules 🛠 Templates & frameworks 🖥 Live weekly workshops 🎬 Bonus content

💼 PMM Hired

PMM Hired is crammed with every conceivable tool you could possibly need to begin your product marketing career.
Built in collaboration with globally recognized brands such as Amazon, Salesforce, and TikTok, PMM Hired includes an array of features that'll not only help you get your foot on the first rung of the ladder, but to propel you to the loftiest of heights.
What's more, PMM Hired isn't just a resource designed exclusively for entry-level product marketers. We've included plenty of content to support you at each stage of your product marketing career, all the way up to VP.
💬 400+ sample interview questions 💼 Interview tasks🗣️ Mock interviews 🖥 Live weekly workshops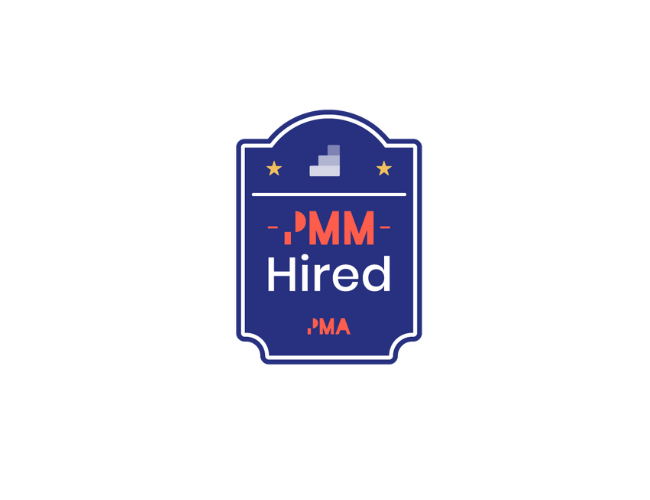 "

Transitioning to PMM is a great course for anyone starting in Product Marketing. It breaks down the skills required for being a PMM, including networking, finding a mentor and developing the skills to transition to a PMM role.

"


Ashvini Ranganath, Senior Client Solutions Manager at LinkedIn

All our advice comes straight from the source.
Product Marketing Alliance is home to the world's largest community of product marketers, and so all our content is based on the most current trends.
To ensure you're getting the most steadfast insights, both programs have been built alongside companies of different industries and sizes like these. 👉



FAQs.
Q: Who is this bundle for?
A: Anyone considering a move into product marketing, whether you're a marketing or business school graduate deciding if product marketing is for them, or years into your career looking for something different.
Q: How do the courses work? 
A: Both courses are 100% OnDemand and fully self-paced. Once you enroll, you'll work through the modules in chronological order and be invited to take part in activities. 
Q: What are the monthly workshops all about?
A: They happen once a month, every month, last one hour, and are your opportunity to network with fellow job hunters and hirers, ask questions about anything career-related, practice and prep ahead of your next interview, or just get advice in general on what it takes to attain that next promotion.
Q: Will more content be added to PMM Hired?
A: It sure will, each month, we'll add brand new resources for you to read, watch and use. Think of PMM Hired as your career companion - we're with you for every step of your product marketing career. 
Q: Will I be able to apply for jobs through PMM Hired? 
A: Once you've reaped the benefits of all the great advice in PMM Hired, you can then go to our jobs page to see the latest opportunities in the world of PMM.
Q: How long will I have access to the bundle content?
A: For life! One, one-off payment gives you unlimited to all the course's content forevermore.