⏰ Duration

3 x 1 hour sessions
Live and online



Nov 1st, 8th & 15th 2023
10am PST / 12am CT / 1pm ET / 5pm UK


💰 Program fee

About the Sales Enablement workshop.


Too often, product marketers and sales enablers working on sales enablement initiatives are seen as just sales asset producers. 
While that's important, sales enablement has so much more potential - and needs context, planning, strategy, program management, and reporting to achieve it. 
This workshop is designed as a crash course to why sales enablement requires more, how you can level up your strategy to focus on the right initiatives, and understand how else enablement can influence your org.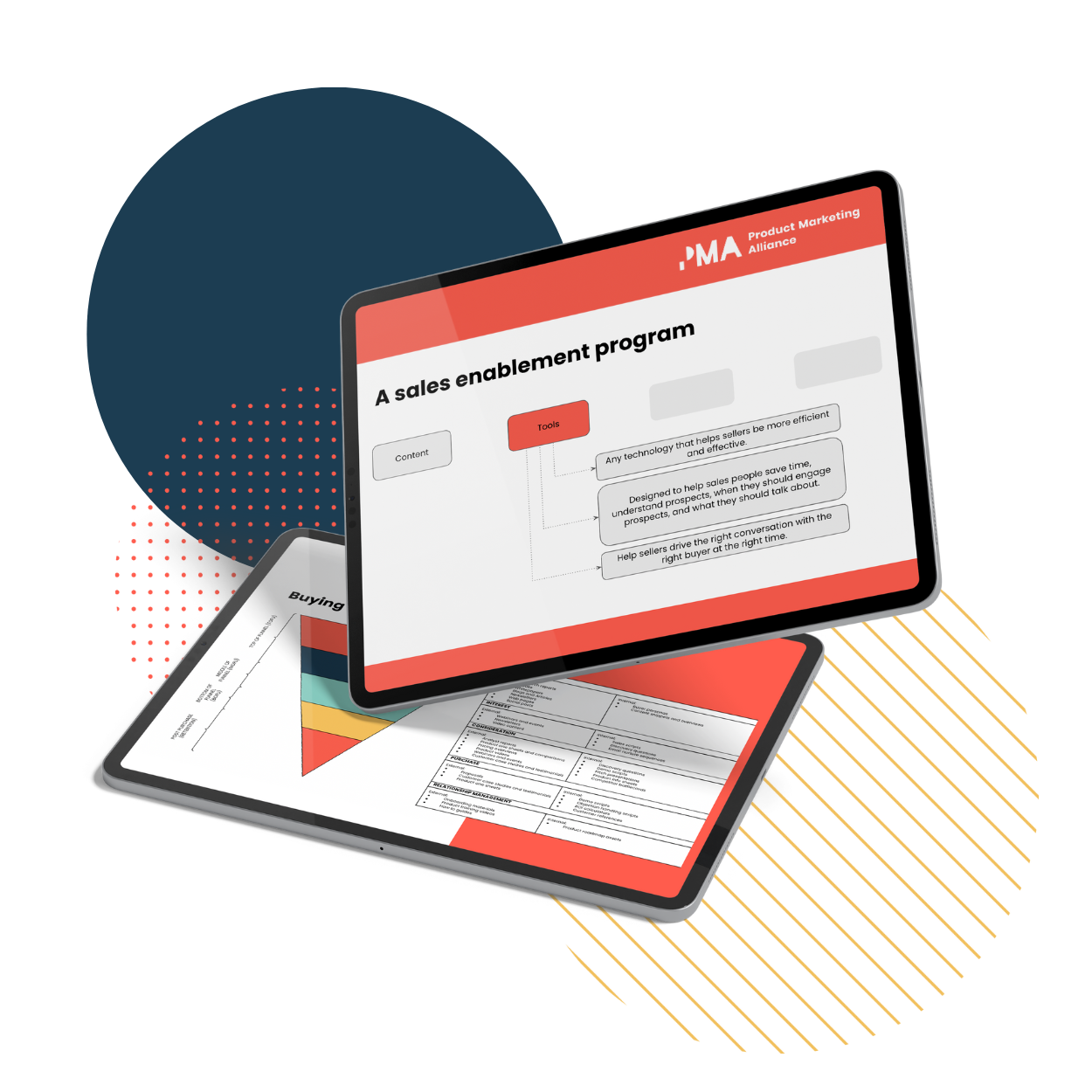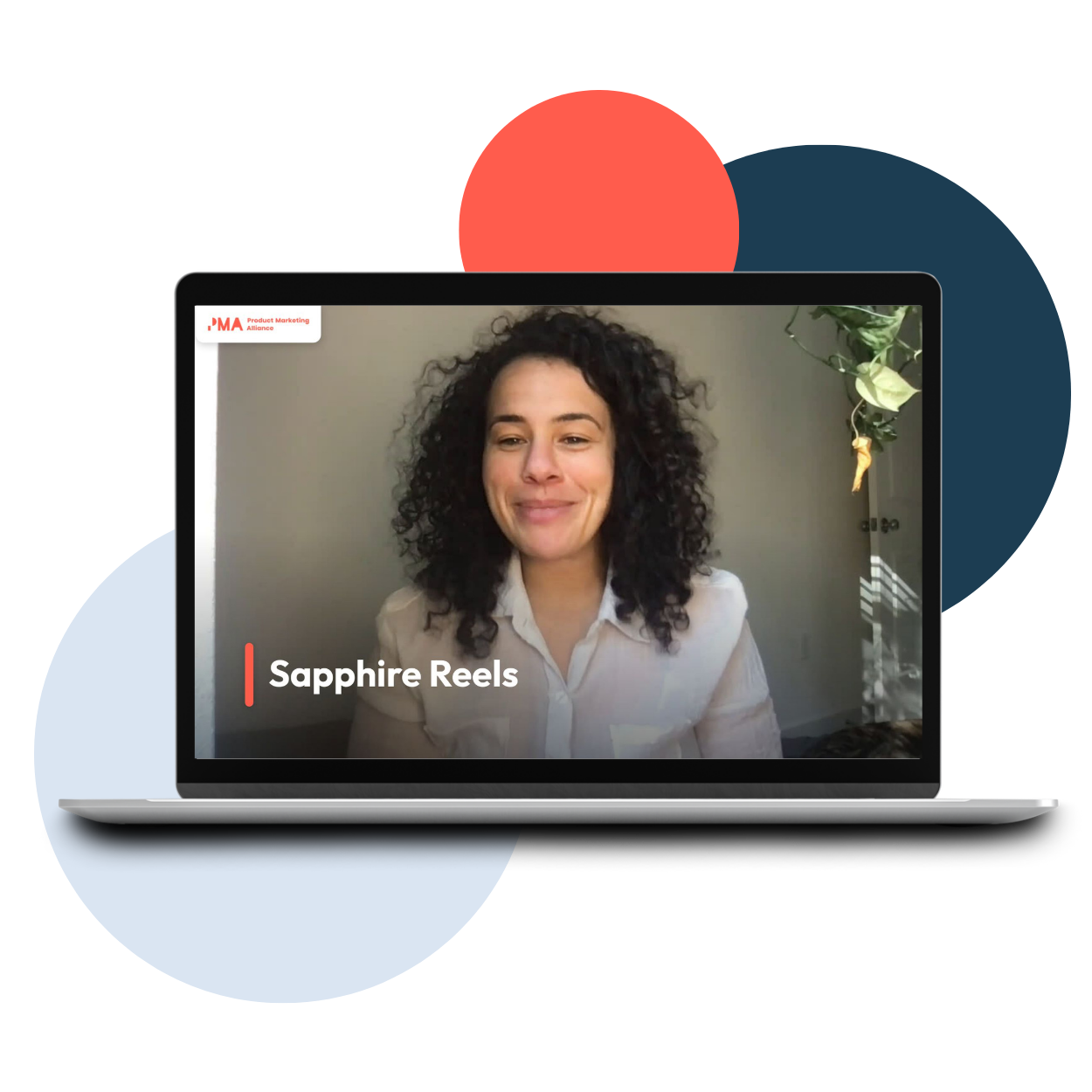 How does it work?


Our Sales Enablement virtual workshop includes actionable enablement advice to ensure you and your team are capable of executing the perfect sales enablement strategy, setting your teams up for success.
By providing a space for discussion in real-time, you'll have time to digest our outstanding frameworks, speak with colleagues who've been in your shoes, and ask the questions you finally need answered.
Specifically, you'll start out by examining a case study with the presenter and begin to build your own sales enablement program. If you already have one, you can build on your existing framework. You'll then present to your peers and receive immediate feedback at the end of the workshop.
If you want to get an insight into sales enablement and have the chance to create your own SE program, alongside other students in just three, one-hour sessions, then this workshop is for you.

"Very informative. It was great to have a current PMM share best practices and provide relevant examples from her own experience."
- Zach Roberts, Senior Product Marketing Manager at Klarity

Meet your instructor, Sapphire Reels.


Sapphire is a B2B Product Marketing Leader, currently the Senior Director of Product Marketing at Pluralsight.
Sapphire's background includes experience across market intelligence, positioning & messaging, storytelling, sales enablement, and go-to-market strategy.
Today, her role is focused on leading the teams responsible for go-to-market strategy through core product marketing responsibilities and integrated marketing campaigns.
Her team's creed? The right message to the right buyer (or customer) with the right assets at the right point in their lifecycle.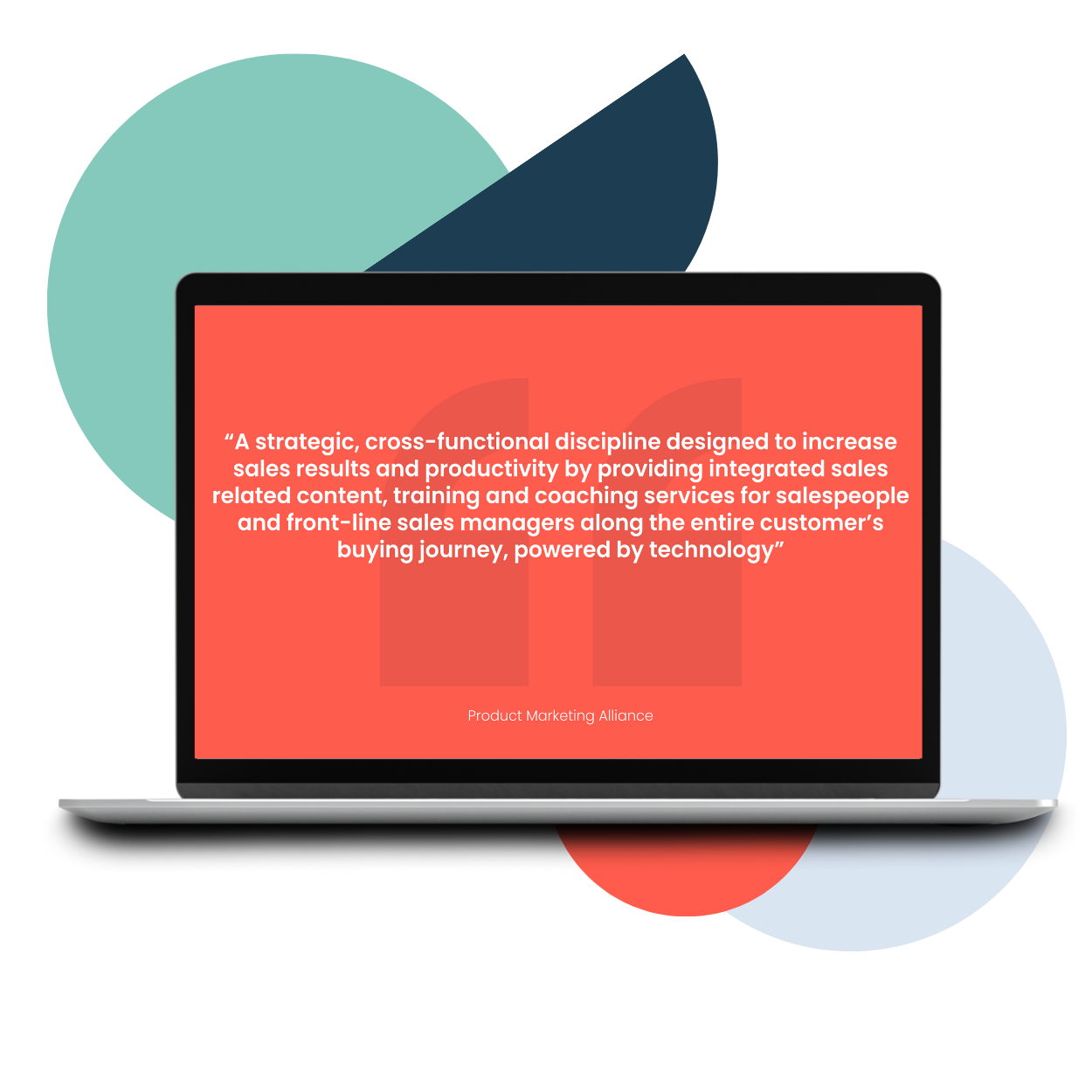 Sign up for the virtual workshop and...


🔥 Develop an understanding of the most up-to-date sales enablement strategies and tactics to help your teams stay competitive.
🔥 Gain a deeper understanding of sales enablement charters, sales asset creation, training plans, and more.
🔥 Learn how to optimize your existing sales enablement program for maximum effectiveness, ensuring that your sales teams can sell your products and services.
🔥 Access the opportunity to learn from a sales enablement expert and get personalized guidance and advice on your specific enablement challenges.
🔥 Network and learn from peer experiences and perspectives on enablement strategies and tactics.

The time's come to elevate your sales enablement and carve out the hours that could shape the rest of your career...

Join our expert instructor and your peers virtually. 👇

What you can expect from our Sales Enablement workshop

What's included?


⏰ 3 hours of workshop content, including Q&A opportunities. 
🎥 Expert tuition from a proven enablement expert.
📁 Templates and worksheets to go away and apply in your role.
👀 Discuss and debate topics relevant to each module with facilitated discussion sessions.
⏳ Continued access to the workshop content to use after the program.
🤝 Continue to connect with peers via a private Slack community for sales enablement workshop alumni.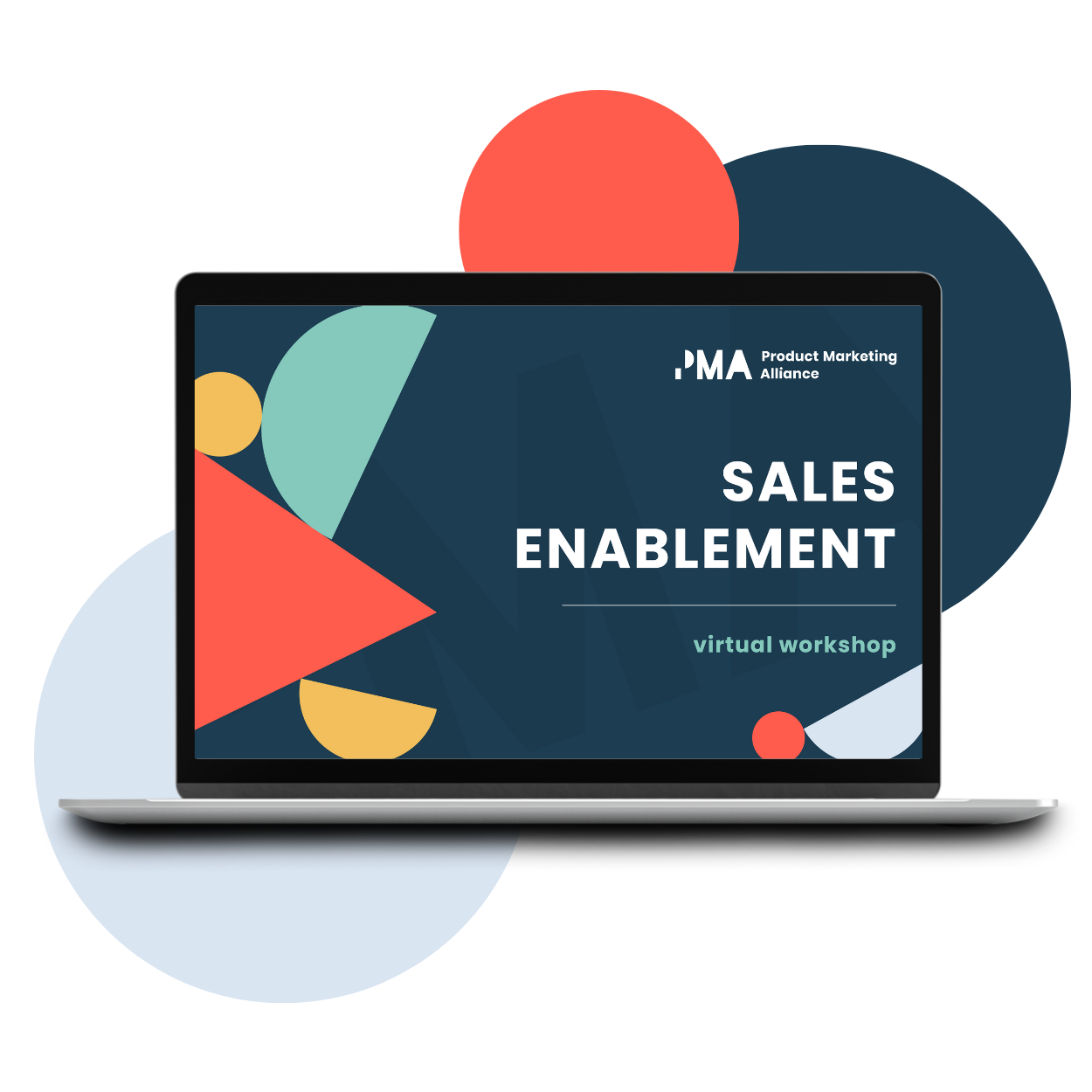 FAQs.
Q: Who's this workshop for?
A: This workshop is for anyone ready to boost their sales enablement skills to the next level. This workshop is packed with knowledge, irrespective of whether you're a solo product marketer or sales enabler, or part of a larger team.
This workshop will allow you to review practical and real-world experiences, and it's an awesome opportunity to learn from some of the world's biggest businesses.

Q: How long is the workshop?
A: We've put together this workshop so that it is equal parts comprehensive and comprehensible. The workshop will be three one-hour sessions on November 1, 8 and 15, 2023.

Q: Are there any exams to complete?
A: No. This workshop has no tricky exams or tests at the end!

Q: How long will I have access to the workshop content?
A: Always and forever! One payment gives you permanent access to our sales enablement workshop content. You can download all recordings and frameworks at the end of the program to use the very next day.

Check out our other workshops