"Great content, insights, and frameworks. It was incredibly helpful to hear real-life examples from the speaker and other classmates to help make the information tangible and transferable."

See what other PMMs from our in-person cohorts had to say... 👇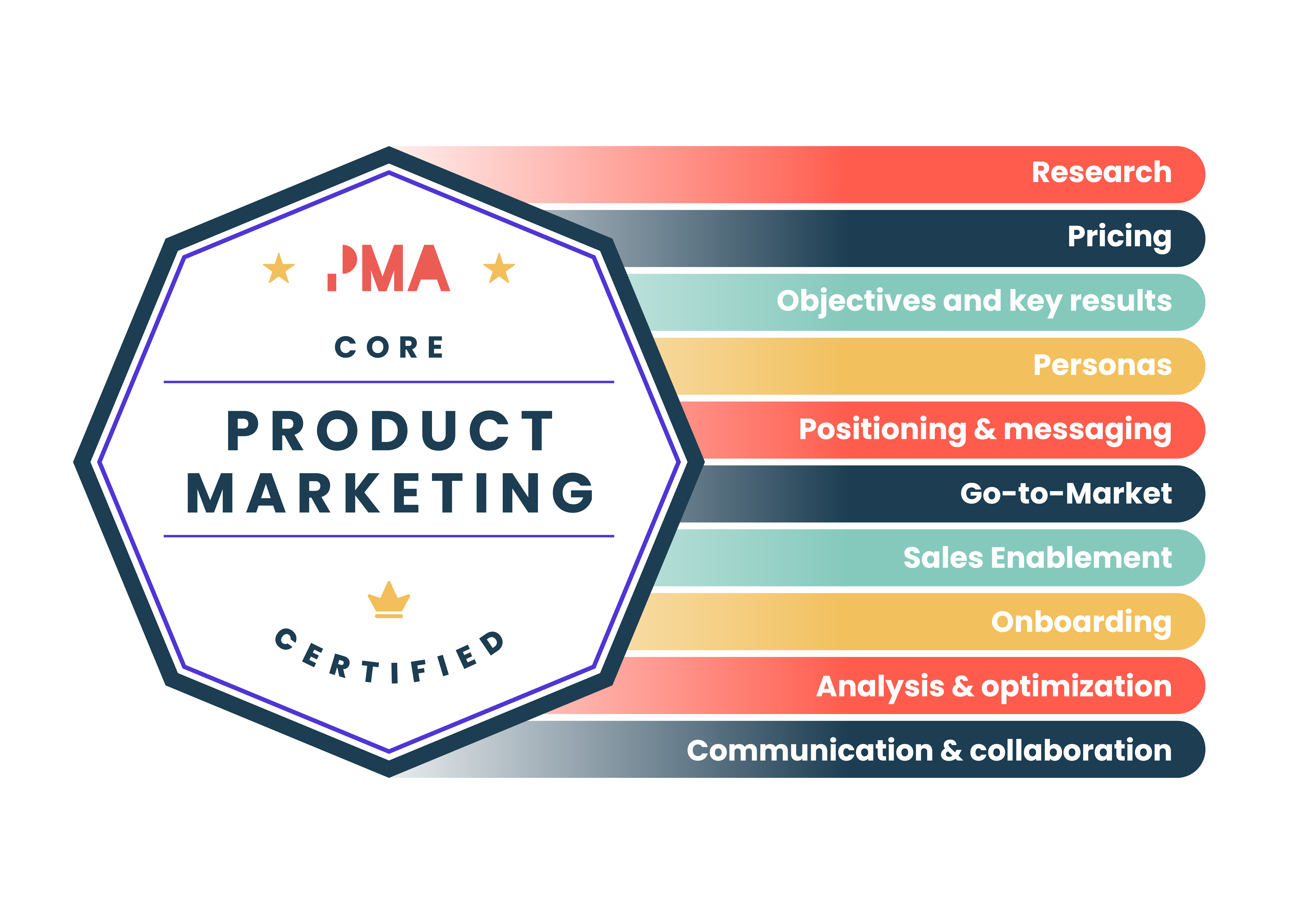 The ultimate product marketing course
...for the ultimate product marketer.

Trusted by the world's largest brands...Product Marketing Certified: Core is the industry standard.
The most comprehensive product marketing course around. PMMC explores the A to Z of PMM, from pricing to positioning to sales enablement to OKRs, and more, in a way that is practical and applicable - no fluff.

Throughout the course, a PMM industry expert will navigate through the accredited curriculum to arm you with the theory (along with some interesting real-life stories) and frameworks to move your career, product, and company's needle.

Fun fact: Nearly half of the people taking PMMC felt more confident in their role on completion of the course.


Live in person

Meet in person for either one or two-day certification workshop taught by an industry expert and absorb the knowledge of like-minded PMMs from all different industries.


Group activities

Endless networking, lots of opportunities to ask questions, take part in group activities and pick the brains of your peers.


Official certification

After your learning, you'll be Product Marketing Certified accredited by CPD & CIM (provided you pass the exams).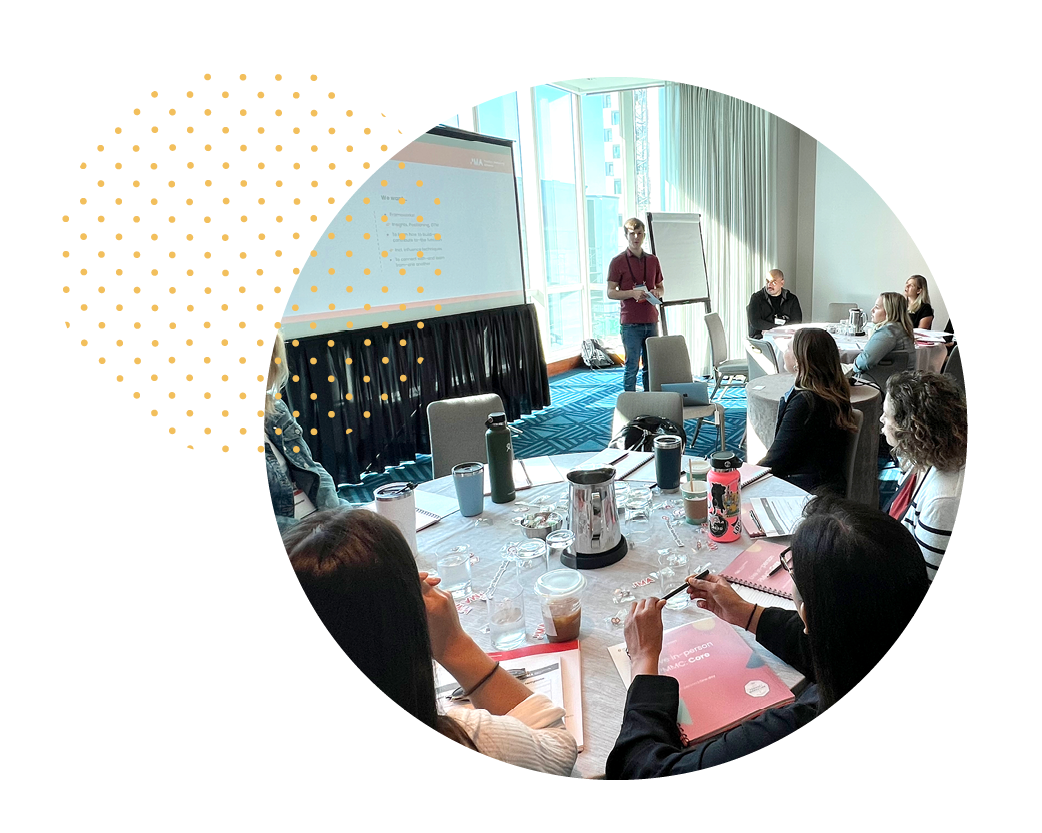 How it works.


👩‍🏫 We meet in person your for certification.
🧠 Your (carefully chosen) instructor will take you through all 11 modules of the program, with real-life examples.
❓ Throughout the learning, there'll be lots of opportunities to ask questions and take part in group activities. 
🍹 Want to pick your instructor's brain? Join them for informal drinks at the end of day one (included in the workshop price).
🎥 After your class, you'll be given access to all the lectures on-demand, as well as bonus footage, for life.
👨‍🏫 Join virtual weekly workshops - forevermore - for additional, group mentor calls.
🔖   After? You'll be Product Marketing Certified.

Did you know certified PMMs earn $7,168 more than those without a qualification?


Whether you're new to PMM or have a few years of experience up your sleeve, this course will not only guide you through every single pillar of the product marketing function, it'll equip you with unlimited real-life, tried and tested techniques and case studies.

You'll master the art of getting products to market, testing, iterating, and keeping them there, walk away equipped with templates and frameworks ready to implement the next day, and so much more.

Fun fact: 43% of those looking to get into PMM secured their first PMM role within 3 months of course completion.

Taught by experts who've done it.
"
There is so much good content and discussion, the
facilitator was very knowledgeable
and brought some live and practical examples. That was an invaluable aspect of this course. I found it
extremely valuable
to learn and share best practices with my peers to push back or lean in on my organization.
"


Minesh Patel, Product Marketing @ Vertex Inc. Chicago workshop attendee.

Join us for learning with an expert instructor, unlimited networking + drinks over 1 or 2 days.

⬇️

"Very helpful to get in the same room as other product marketers, ask questions, and learn frameworks. I loved the case study examples and real-world insights from Jason's stories and experience."
San Francisco in-person course attendee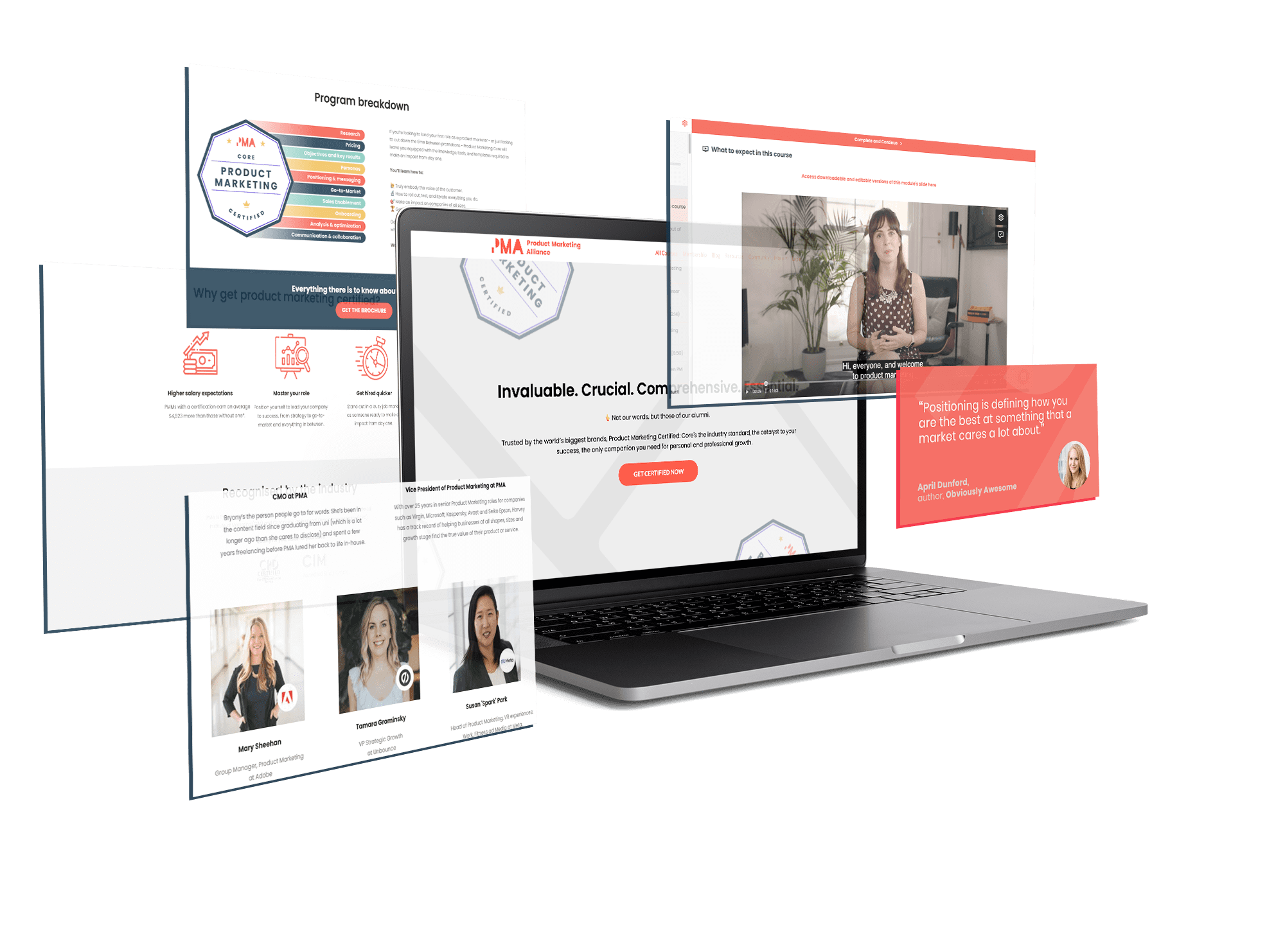 What you'll get.


🔥 Delivery of the most extensive curriculum that'll enhance your knowledge and skill set on PMM. Fact.
🔥 Official accredited PMMC® certification if you pass all the exams that are certain to spice up your professional portfolio.
🔥 Chance to connect and work alongside like-minded PMMs in person.
🔥 Access to invaluable bonus footage and all course content for life - even fresh updates.
🔥 Access to 20+ templates and frameworks.
🔥 Discounted rate to PMA's Membership Plans.
🔥 Free drinks and chance to pick your instructor and fellow peers brains.

Pssst. We do group rates too 🙌

If you want to bring your team along, chat to our Sales Executive, Adam Fowler-Watt on [email protected].

Can't make it in person but still want to get certified?👇

You can get Product Marketing Certified in a way that suits you. Whether that's OnDemand, over four weeks live & online or one day live & online. We tailor how you want to digest your learning but never compromise on quality.