👩‍🏫 Live in-person 🧠 Learn with like-minded PMMs 📘 Access to content for life 💪 Delivered by experts 📊 Templates, frameworks, and real-world case studies 🔖
 Official certification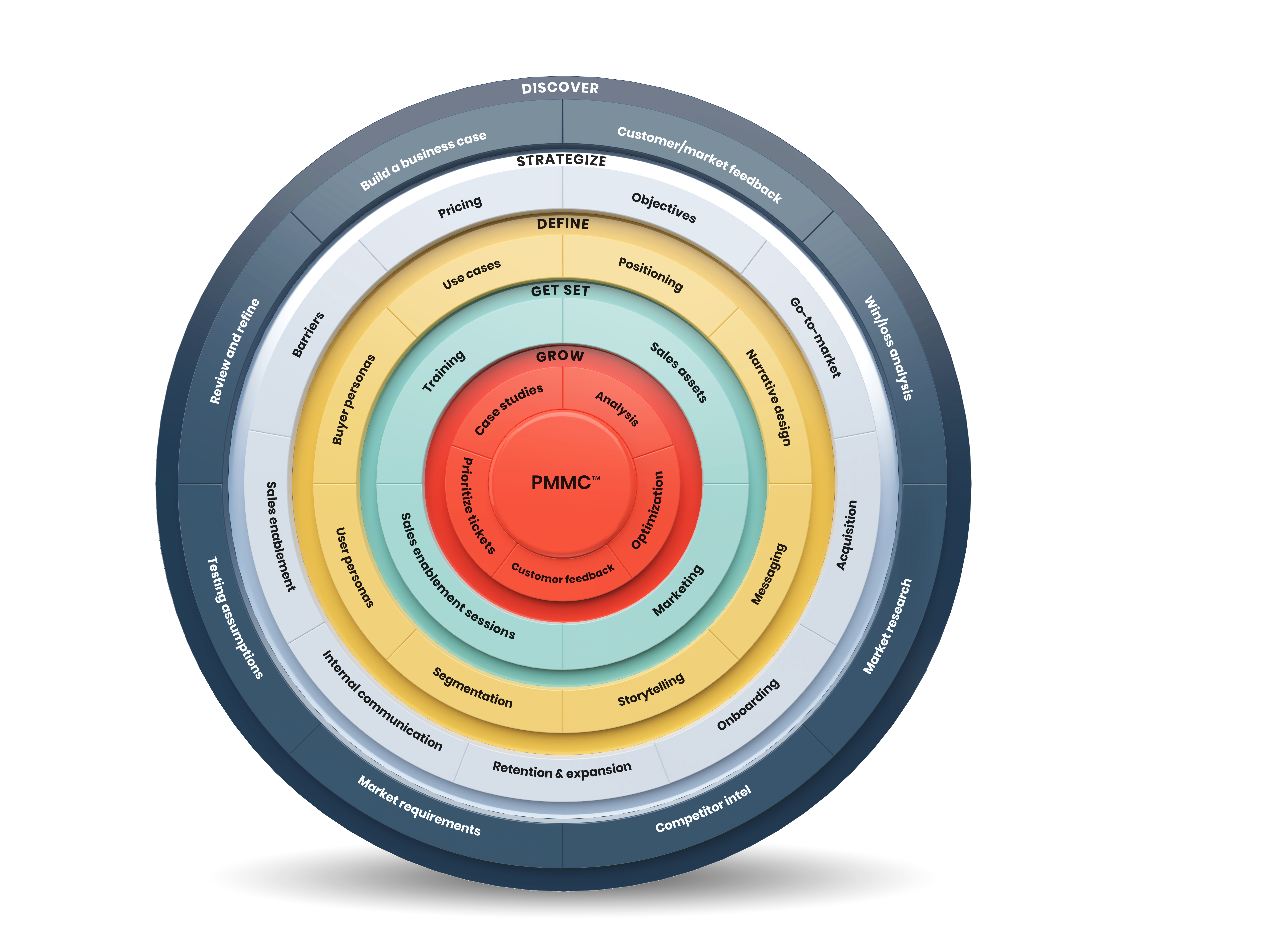 What is Product Marketing Core?
Trusted by the world's biggest brands...it's the industry standard.
From research to optimization, Product Marketing Core explores the A to Z of product marketing in a way that simply hasn't been done before.
It's be the ultimate light bulb moment. 💡
Our one-day, in-person certification covers every element of our accredited curriculum and in a nutshell, will arm you with:
💪 A comprehensive overview of every essential product marketing principle, including case studies.
😀 Endless group networking and knowledge-sharing opportunities, and
🔥 All the strategic insights you need to move up the career ladder into a role you'll not only want, but be ready for.


Live in person

Meet in person for a full-day certification workshop with like-minded PMMs.



Group activities

There'll be lots of opportunities to ask questions, take part in group activities, and network.


Official certification

After a single day of learning, you'll be Product Marketing Certified (providing you pass the exams!).

👩‍🏫 We meet in person for a one-off, full-day certification session.
🧠 During class, your instructor will take you through all 11 modules of the program, and then there'll be an exam to complete at the end.
❓ Throughout the day, there'll be lots of opportunities to ask questions and take part in group activities. 
🎥 After the day's over, you'll be given access to all the lectures on-demand, as well as bonus footage.
👨‍🏫 You'll have the option to join virtual weekly workshops every Thursday - forevermore - for additional, group mentor calls.
🔖   After a single day of learning, you'll be Product Marketing Certified (providing you pass the exams!).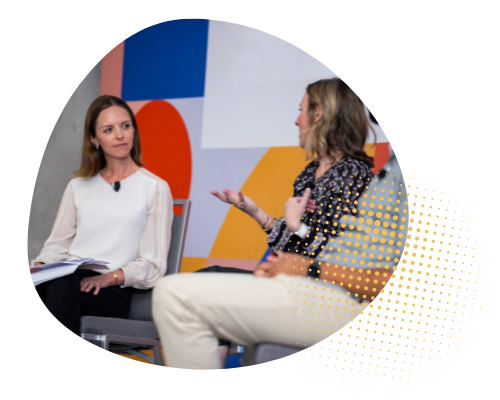 The time's come to elevate your product marketing game and carve out the one day that could shape the rest of your career...
Join our expert instructors and your product marketing peers in-person. 👇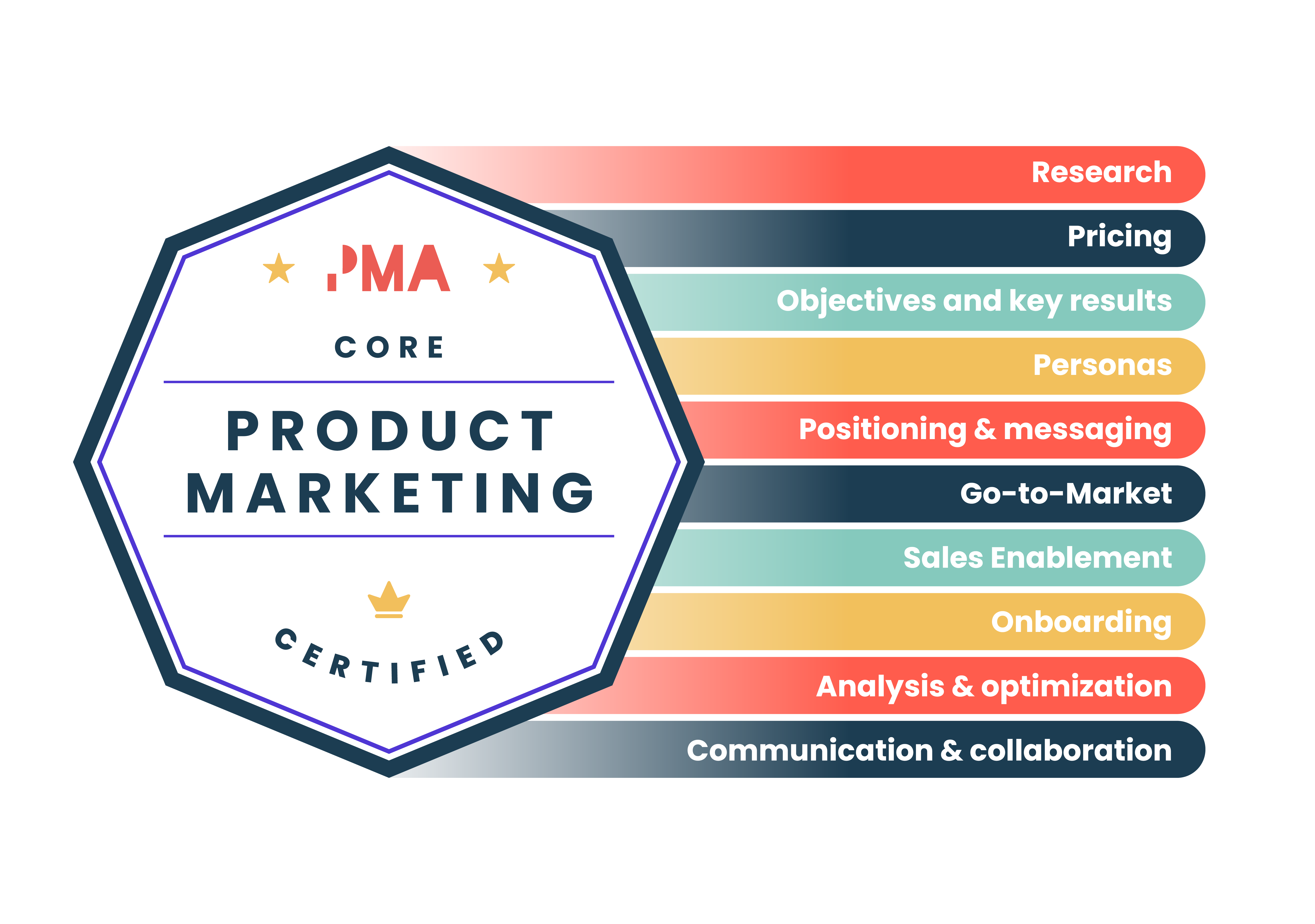 The ultimate product marketing course
...for the ultimate product marketer.
From pricing to positioning to sales enablement to OKRs - and more, our interactive, full-day session's packed with all the high impact topics needed to move your career, product, and company's needle.
Blend theory with practical by picking the brains of your peers, pulling together diverse experiences and perspectives, and solving common PMM problems - together.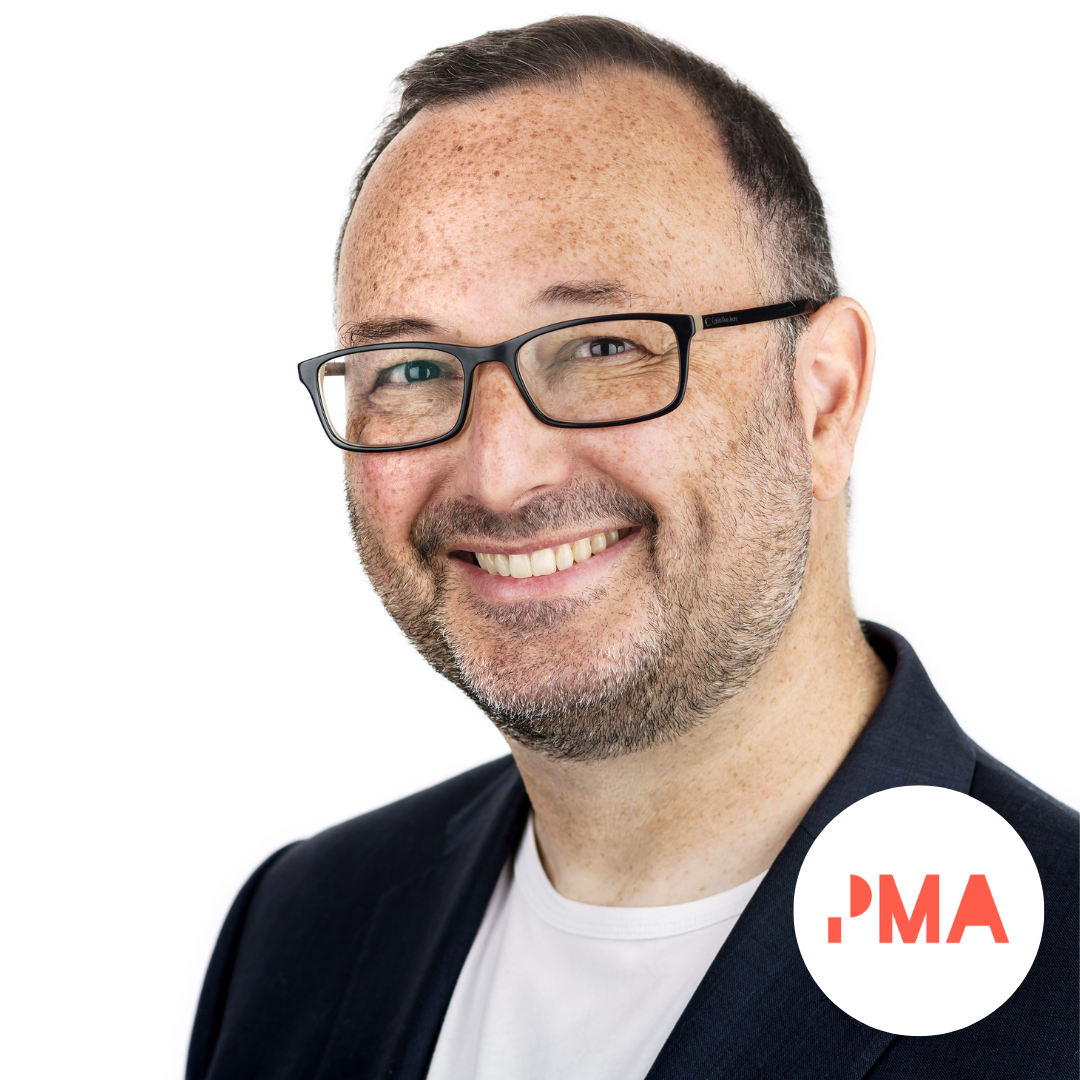 Harvey Lee

VP of Product Marketing, PMA

With over 25 years at companies such as Virgin, Microsoft, Kaspersky, Avast, and Seiko Epson, Harvey has a track record of helping businesses of all shapes, sizes, and growth-stage find their true value of their product or service.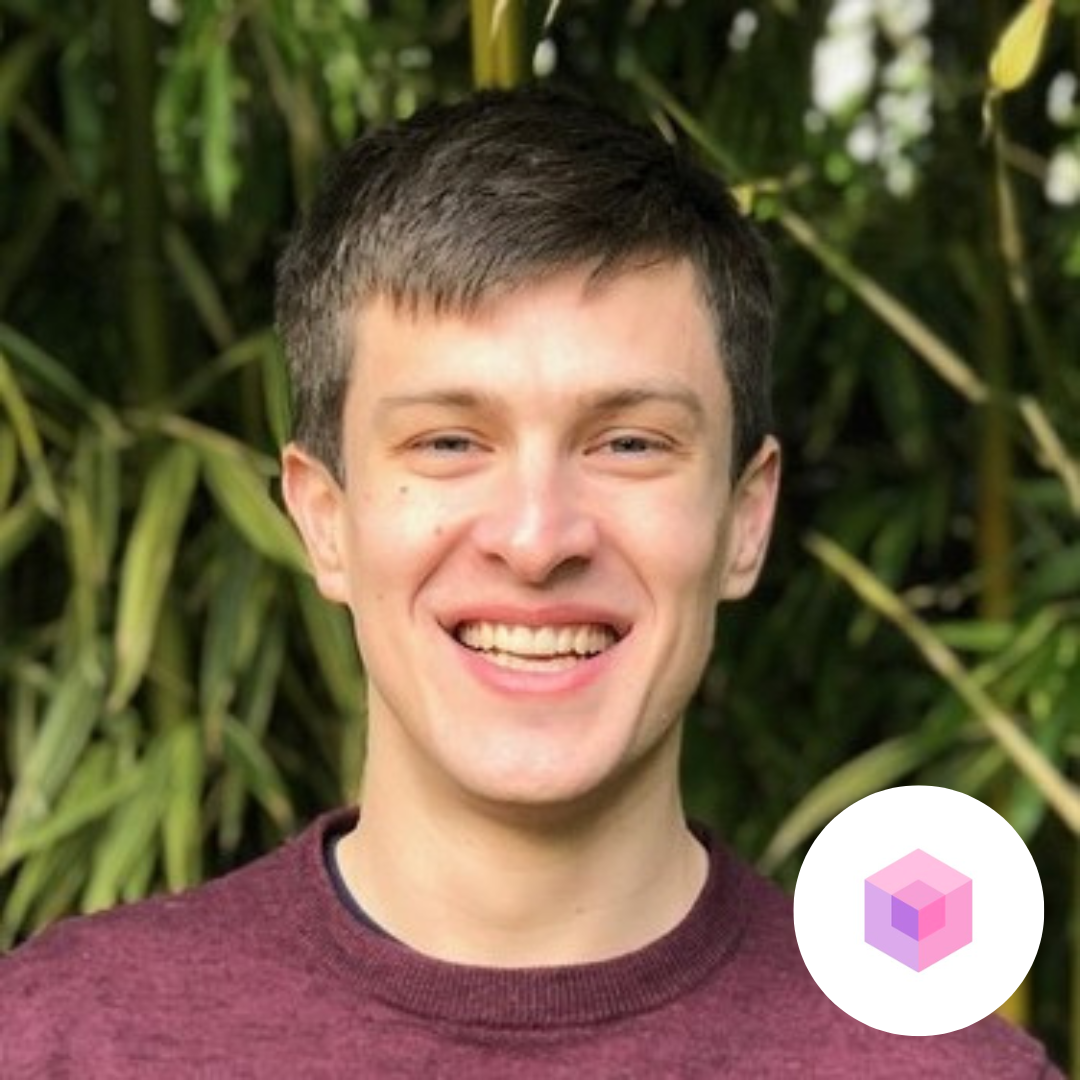 Jason Williams

Founder of br8k

Jason Williams is a strategist and marketer. He has served as Head of Marketing for various venture-backed startups and previously led marketing teams at Microsoft and Uber.



A sneak-peek into what you can expect on the day. 👀

Our curriculum's packed with only the high-octane product marketing topics needed to build, maintain, and scale world-class PMM strategies.
And of course, tons of opportunities for networking, group activities, questions, problem-solving, and more.


Welcome 😎
PMA's product marketing playbook

The product lifecycle

How to work with Product Management

Research
Research 💡
Win-loss interviews

Customer feedback

Observations + the rest of your market

Competitor intel

Validating your hypothesis

Building a business case
Pricing 💰
Calculating your baseline

Cost-plus pricing

Competitor-based pricing

Value-based pricing

Dynamic pricing

Price sensitivity surveys & conjoint analysis
OKRs 📊
Go-to-Market OKRs

Sales enablement OKRs

Lead-gen OKRs

Product adoption OKRs




Personas 🧑‍💻
What are personas + persona templates

Buyer vs user personas

Creating your personas

How to use personas effectively

Jobs-to-be-done
Positioning & messaging 💪
Positioning fundamentals

How to approach positioning

Understanding messaging

An intro to narrative design

Storytelling framework
Go-to-Market 🔥
Go-to-Market process

Go-to-Market templates (incl. how to use them)

Acquisition & engagement channels

Timing your launch

Communicating your GTM strategy

Communication 🎙
The importance of strong communication skills

12 tips to communicate better
Sales enablement 👩‍🏫
The role of sales enablement

Sales enablement tactics

Sales enablement fundamentals

Getting sales teams bought in

Measuring sales enablement
Onboarding 🛠
Onboarding examples

Onboarding framework

Onboarding best practices

Retention tactics

Customer case studies
Analysis & optimization ✅
Analysis fundamentals

Areas to analyze

A/B testing

Cohort analysis




"The information in this course is INVALUABLE. One cannot put a price on how much knowledge can be obtained from these lessons. There is no other program in the market that educates product marketers or aspiring product marketers on how to compile and synthesize market intelligence to effectively deliver solutions the market is in need of."
- Louis Guerrero, former Product Marketer at TikTok

How this course will revolutionize your PMM journey.
It's no secret that product marketing is an incredibly varied and fast-paced role.

…And for every tactic, strategy, and problem there are endless options. This interactive, in-person course will not only guide you through every single pillar of the product marketing function, it'll equip you with unlimited real-life, tried and tested techniques and case studies.

You'll layer every piece of theory with practical advice and solutions from your expert instructor and like-minded peers, leaving you with an insane product marketing action plan in your arsenal.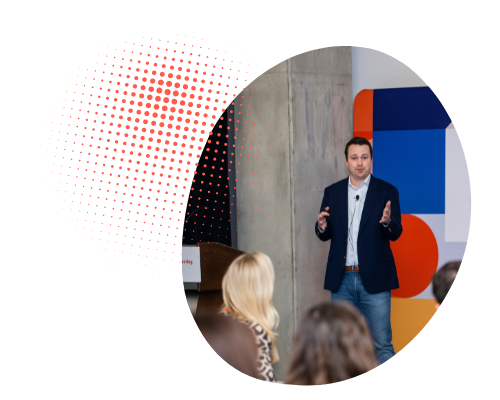 What you'll get.


🔥 Delivery of the most extensive curriculum that'll enhance your knowledge and skill set on the product marketing approach. Fact.
🔥 Official PMMC® certification if you pass all the exams that's certain to spice up your professional portfolio.
🔥 Chance to connect and work alongside like-minded PMMs in person.
🔥 Access to invaluable bonus footage and all course content for life - even fresh updates.
🔥 Access to 20+ templates and frameworks.
🔥 Discounted rate to PMA's Membership Plans.
🔥 Opportunity to network with fellow PMMs.



Pssst.

We do group rates too. 🙌


If you want to bring your team along, chat to our Commercial Director, Thomas Madden, on:
See what else is going on...👇

As well as our first-rate courses and workshops, we've got our Product Marketing World series going down the day after your course. Fancy sticking round for even more game-changing insights? Grab your ticket >