Duration


Date & time

January 19
9am PST | 11am CT | 12pm ET | 5pm GMT


Program fee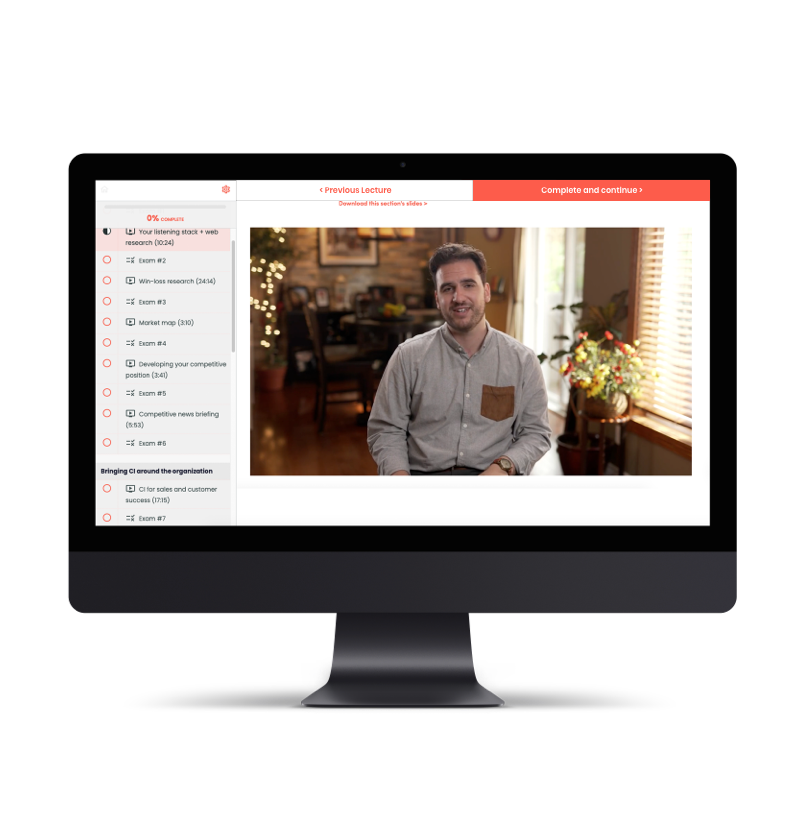 About the CI workshop.

Everyone at your organization has an opinion about what makes you different from your competition. But often it feels like no one is bringing it all together. Sales and Customer Success struggle to find clear, consistent, confident responses when they're asked about the competition. You know they need support, but it's overwhelming to figure out where to start and how to scale. 
You know you need a system, but you also need quick wins. 
With this three-hour Competitive Intel for Sales Enablement virtual workshop, you'll be supported by a true CI expert and understand the finer details of formalized competitive intelligence programs, gain confidence when presenting to executives, and understand how to gather up-to-date information on your competitors.
We'll cover cadences that'll help your program get attention, budget, and internal support.
Add a whole bunch of tactical how-tos and the opportunity to widen your professional network into the mix, and this three-hour workshop is sure to equip you with the skills needed to compete with (and surpass) your market rivals.

"This workshop is amazing! I feel like I have unlocked the next level of competitive intelligence. This workshop looks at CI as a wholesome, standalone role within product marketing and offers a full cycle framework feeding into all areas."
- Silvia Kiely Frucci, Senior Product Marketing Manager at Castor

Please welcome your instructor... 

🥁

Alex McDonnell, Market Intelligence Lead @ Airtable

Alex McDonnell
Market Intelligence Lead, Airtable
Alex is a bit of a self-confessed primary qualitative research nerd, with a special penchant for win-loss interviews. His research methods tend to bias towards semi-structured qualitative conversations over other more rigid methods, such as quantitative surveys. 

At Airtable, Alex builds customer-obsessed, competitor-alert intelligence programs that help sales, customer success, and marketing cut through the competitive noise with clear positioning. He's also on hand with his expertise to help product and strategy teams decide what to build next.
For Alex, the deliverable is not just the research data; the deliverable is a clear point-of-view, which is based on that data. Join us on the course to learn more about his outlook and approach.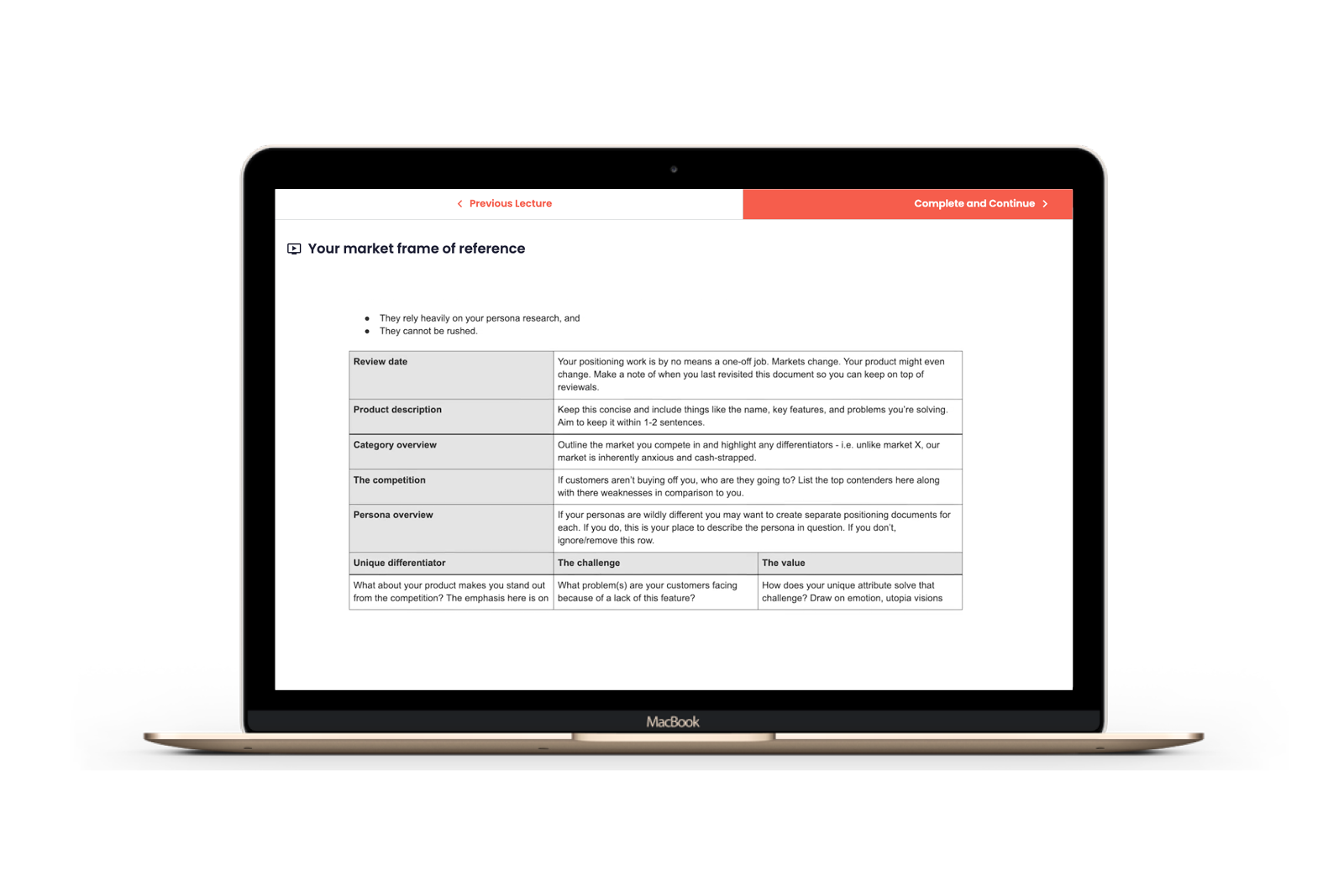 By the end of this competitive intelligence workshop, you'll be able to:


✅ Define your competitive differentiators. 
✅ Develop battlecards that your reps will actually be excited to use. 
✅ Develop customer-facing content that nails your differentiation. 
✅ Deliver competitive positioning training for Sales and CS. 
✅ Define a process for engaging directly in certain sales opportunities.

"You may think you know how to do CI because it's a part of your regular PMM day-to-day, but this workshop was an eye-opener to me. A systematic approach to CI as a function, role, and purpose! I 100% would recommend."
- Igor Kranjcec, Product Marketing Lead at Lemax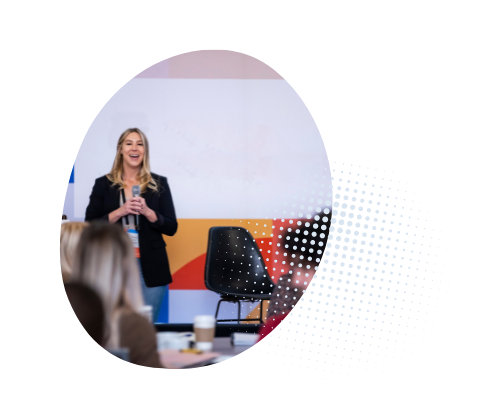 A sneak peek of what's included 👀
⏰ 3+ hours of workshop content
🎥 Expert tuition from a proven competitive intelligence expert
🎁 Bonus features to help you learn from the likes of Audible, Gong, and Hootsuite
🔎 Case study examination
📁 5 templates and 4 worksheets to apply in your role
👀 Interactive activities to consolidate your learning
🏅 Certificate of completion
⏳ Download the workshop content to use after the program
🎟️ Discounted access to PMM Summits.

Wanna get your whole team involved?
If you're looking for team rates, or to book multiple workshops, talk to Thomas on [email protected]

FAQs
Q: Who is this workshop for?
A: This workshop is for Product Marketers and Compete professionals who are ready to become the go-to person for all things competition at their organization. Ready to upgrade the competitive enablement they're providing to Sales and Customer Success. 
Q: How long is the workshop?
A: We've put together this 3-hour workshop so that it is equal parts comprehensive and comprehensible.
Q: Are there any exams to complete?
A: No this workshop has no tricky exams or tests at the end!
Q: How long will I have access to the workshop content?
A: Always and forever! One payment gives you permanent access to our competitive intelligence workshop content. You can download all recordings and frameworks at the end of the program to use the very next day.
Q: Can I sign up for other virtual workshops?
A: Absolutely. Once you get to the checkout pages, you'll see the option to register for one or more workshops. The great news is that there is a discount for each additional workshop you book.


Check out our other virtual workshops. 👇
Wanna attend more than one? Great. Get in touch with Thomas on

[email protected]




The more you join, the bigger the discount. 😉