Looking to enter the exciting world of product marketing? The Breaking into PMM bundle is the go-to resource for would-be product marketers hoping to make a successful leap into an industry that's rapidly establishing itself as the place to ply your trade.

Bundle price: $1598 $1495.
Bundle overview.


We've said it time and again: product marketing is the place to be, with increasing numbers of professionals leaving their roles behind, with ambitions of thriving as product marketers.
All the more reason for you to go above and beyond to stand out and surpass your competition.
Burst onto the scene with Breaking into PMM, home to a duo of coveted product marketing resources: Product Marketing Certified: Core and PMM Hired.
Equip yourself with everything you need (and more), as you strive to successfully transition into an industry that's hot on everyone's lips.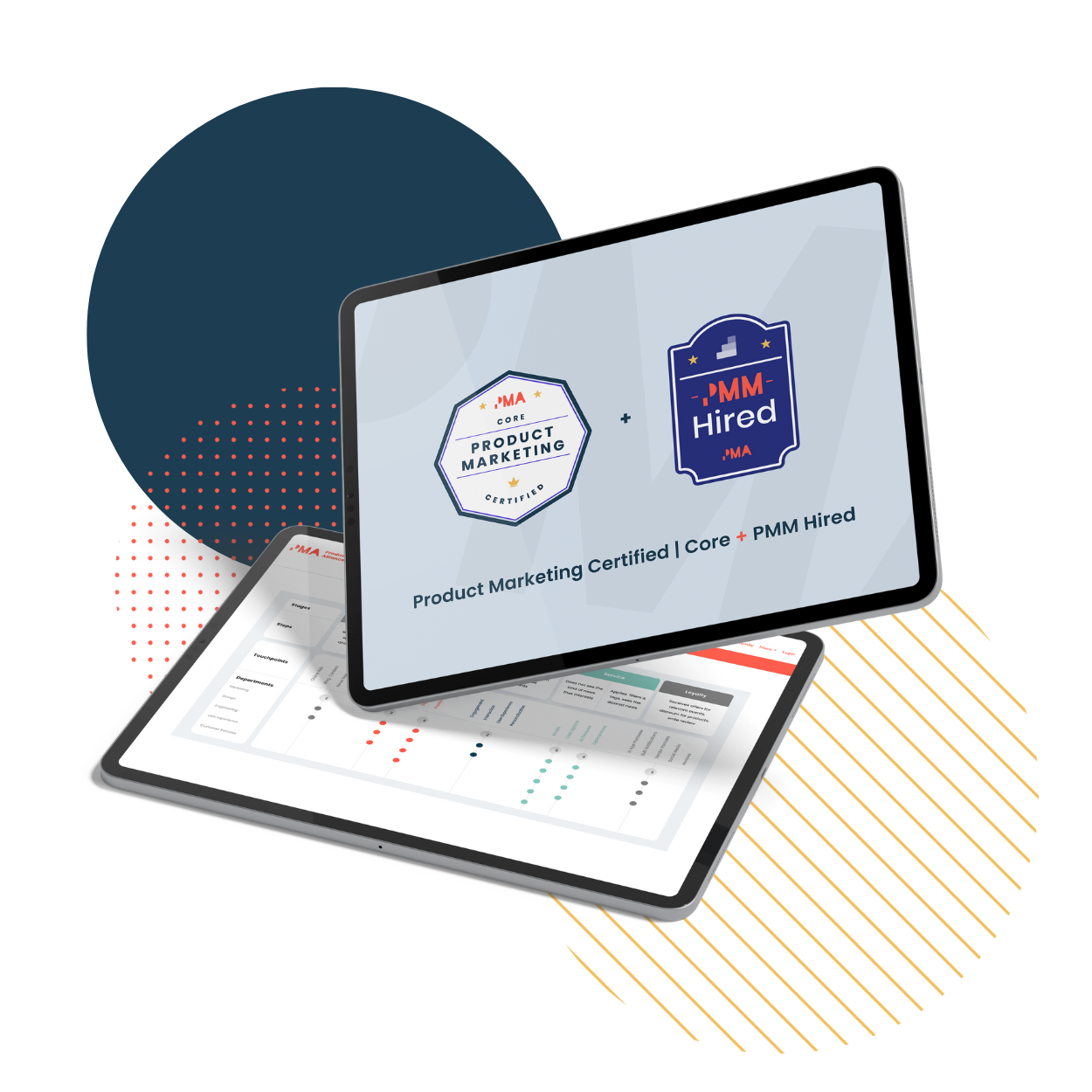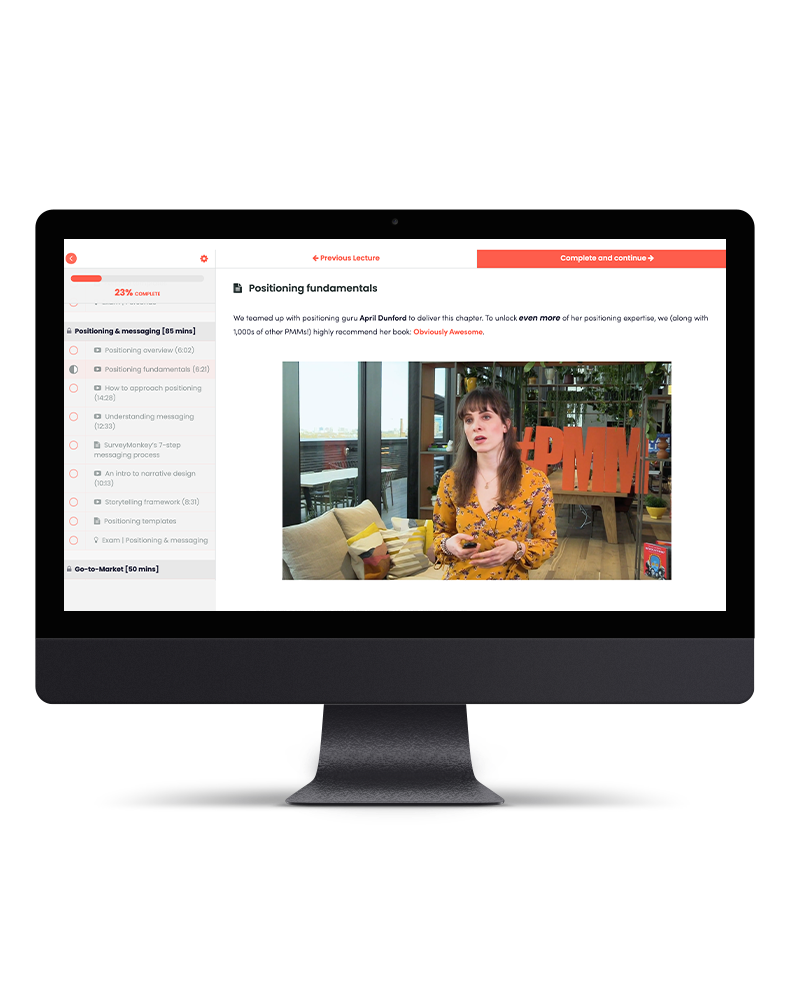 If you're looking to:

🔑 Secure a competitive edge in the PMM job market and thrive in the hiring process.
💰 Cut the time between promotions and make continuous, predictable headway in your career.
⏰ Learn, at speed, from the best in product marketing with solid tactics, tools, and teachings.
📈 Invest in your network with likeminded people and be inspired to change the trajectory of your career.
...then this bundle is for you.


"PMM Hired is an incredible resource that helps Junior to Senior level Product Marketers in their career journey. It's a deep dive into roles and core skills required to thrive and what major organizations are looking for from candidates. In this competitive job market PMM Hired is going to help you stand out as a top candidate and land that role."

Kelly Gill, Product Marketing Manager at Sirch

Learn from industry experts like...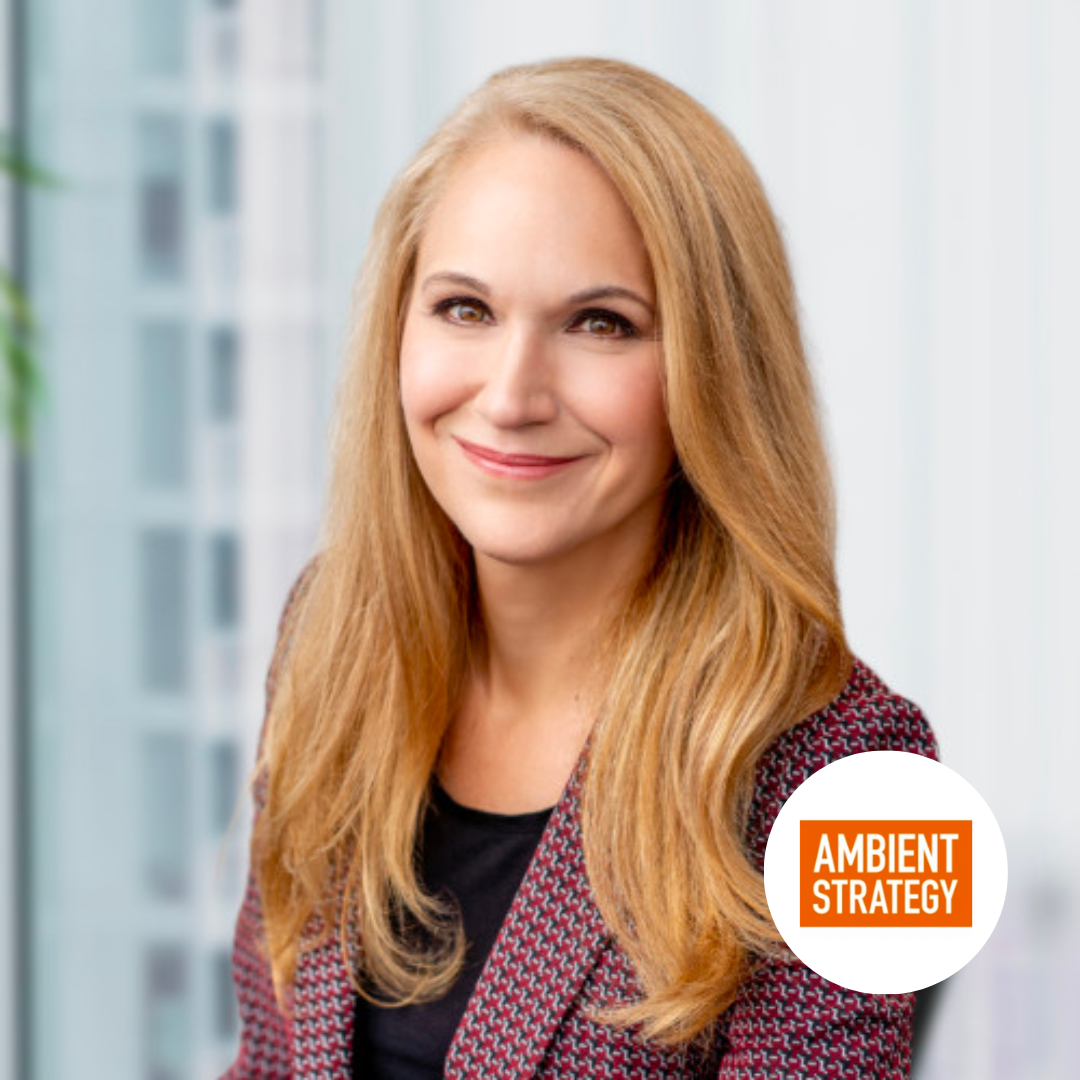 April Dunford
CEO at Ambient Strategy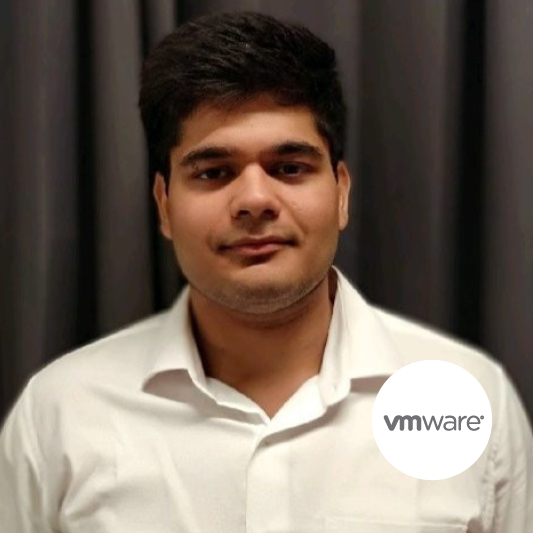 Kushagra Sharma
Product Manager at VMware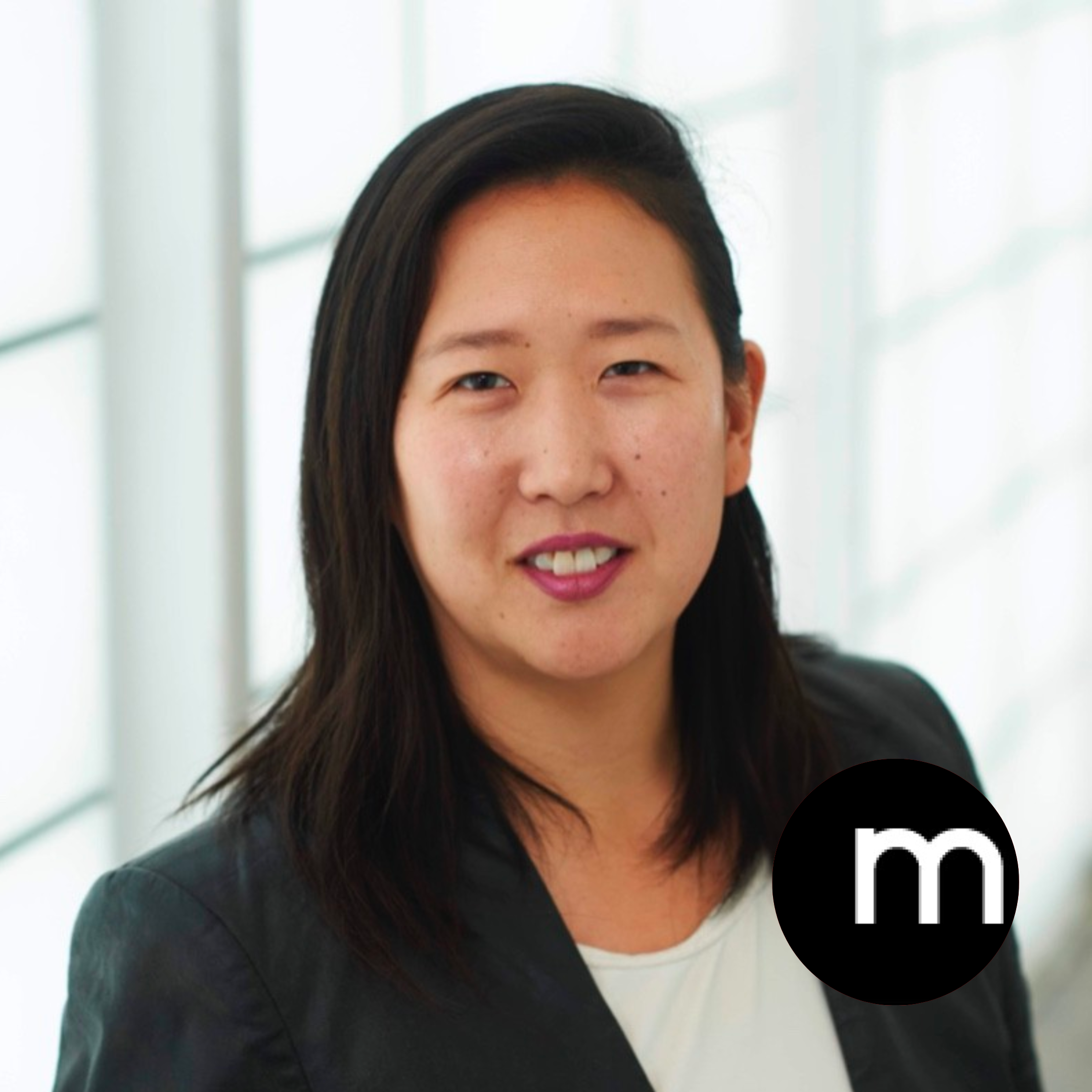 Susan 'Spark' Park
Non-Executive Director at Mobilus Labs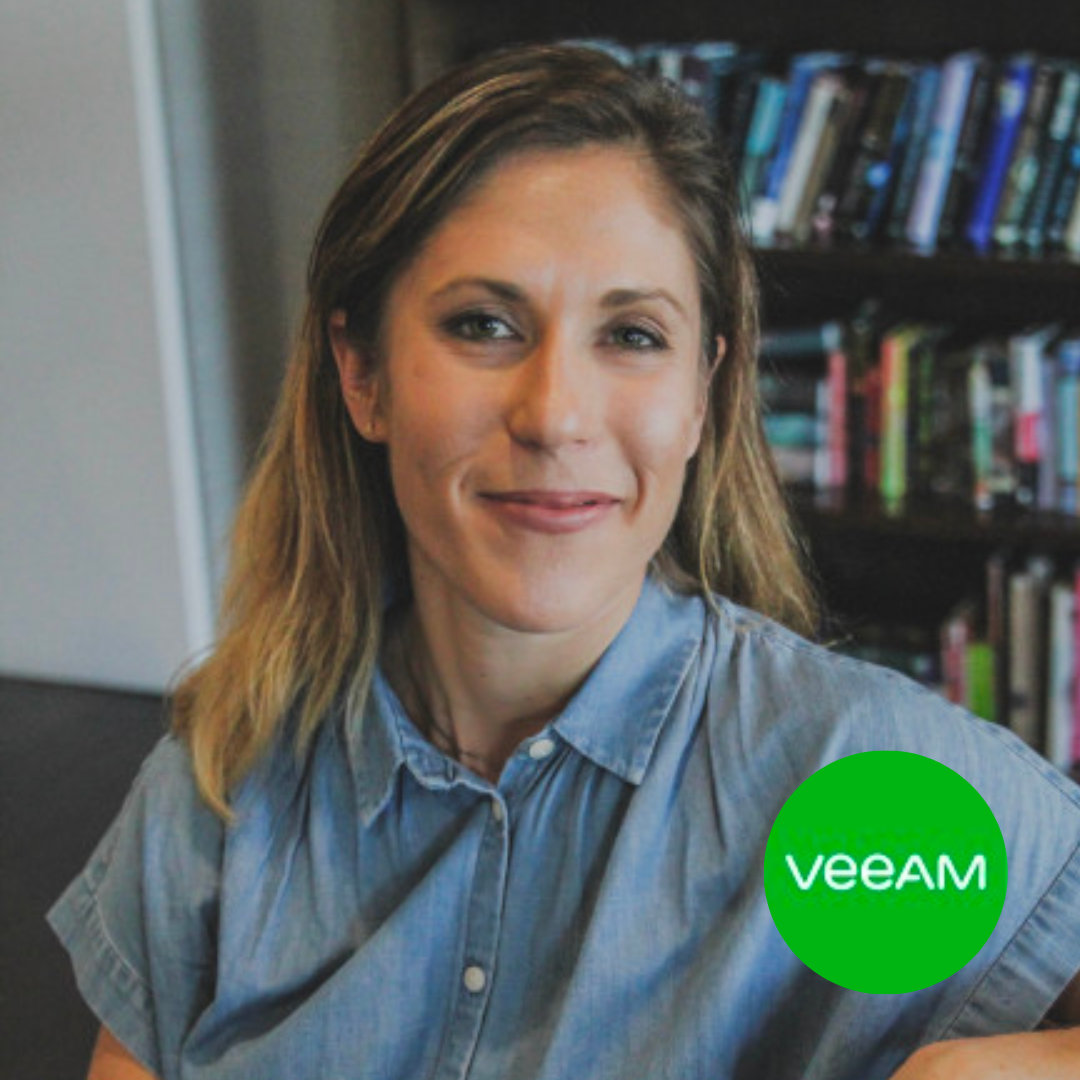 Misha Rangel
Director, Enterprise Product Marketing at Veeam Software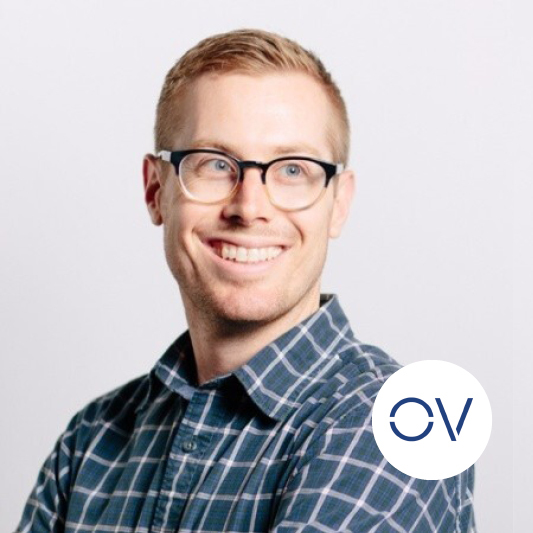 Kyle Poyar
Operating Partner at OpenView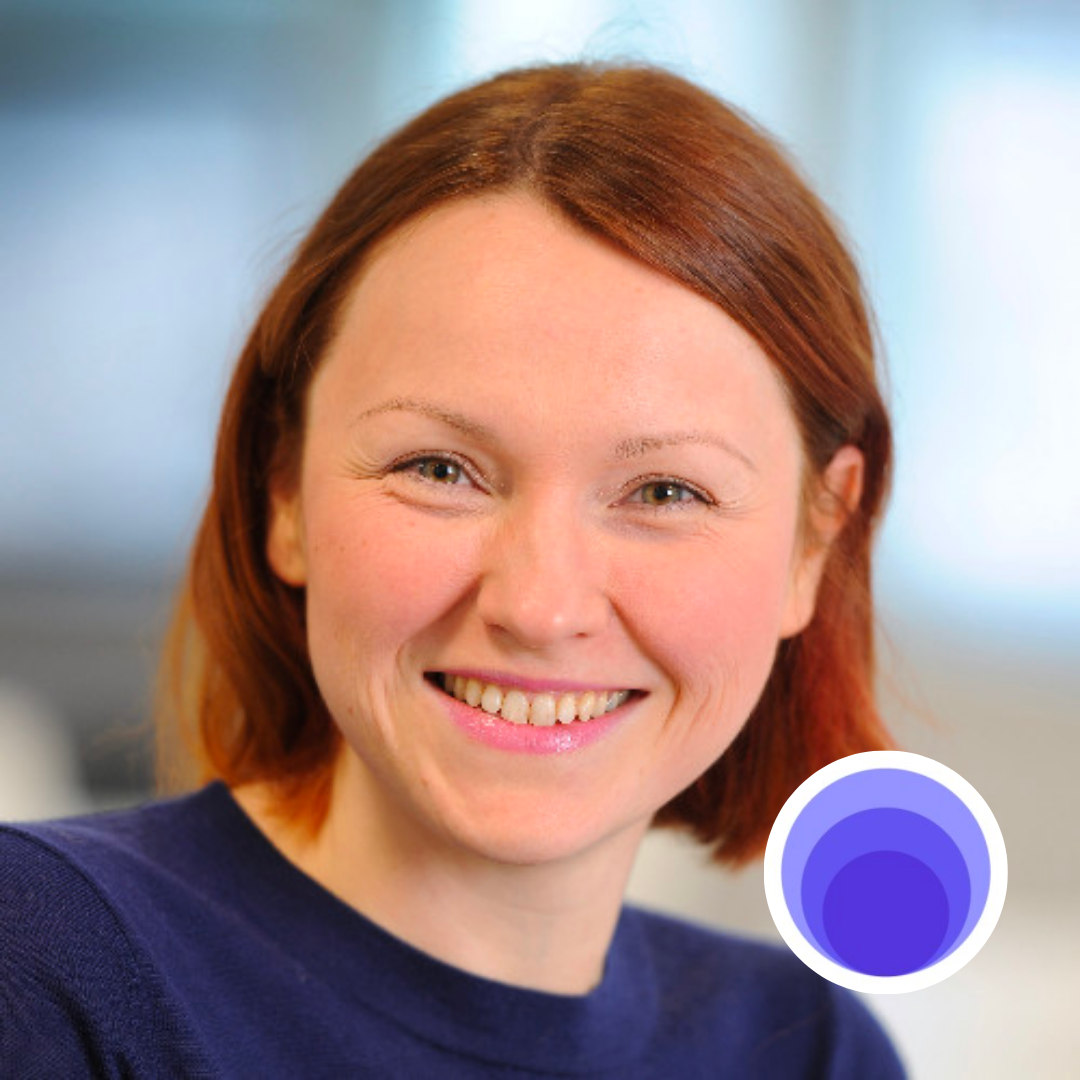 Collette Johnson
Product Marketing Consultant at The Alliance

Accredited and recognized by:

67%

of those asked that were looking for a career change said Product Marketing Certified: Core helped them secure their first PMM role within 3 months of taking the course.




5/5

is what 70% of those surveyed rated the certification with many citing it helped them to be more confident in their role.


100%

of people surveyed would recommend the course to a friend or colleague due to the comprehensive curriculum backed by a PMM community.

Everything that's included: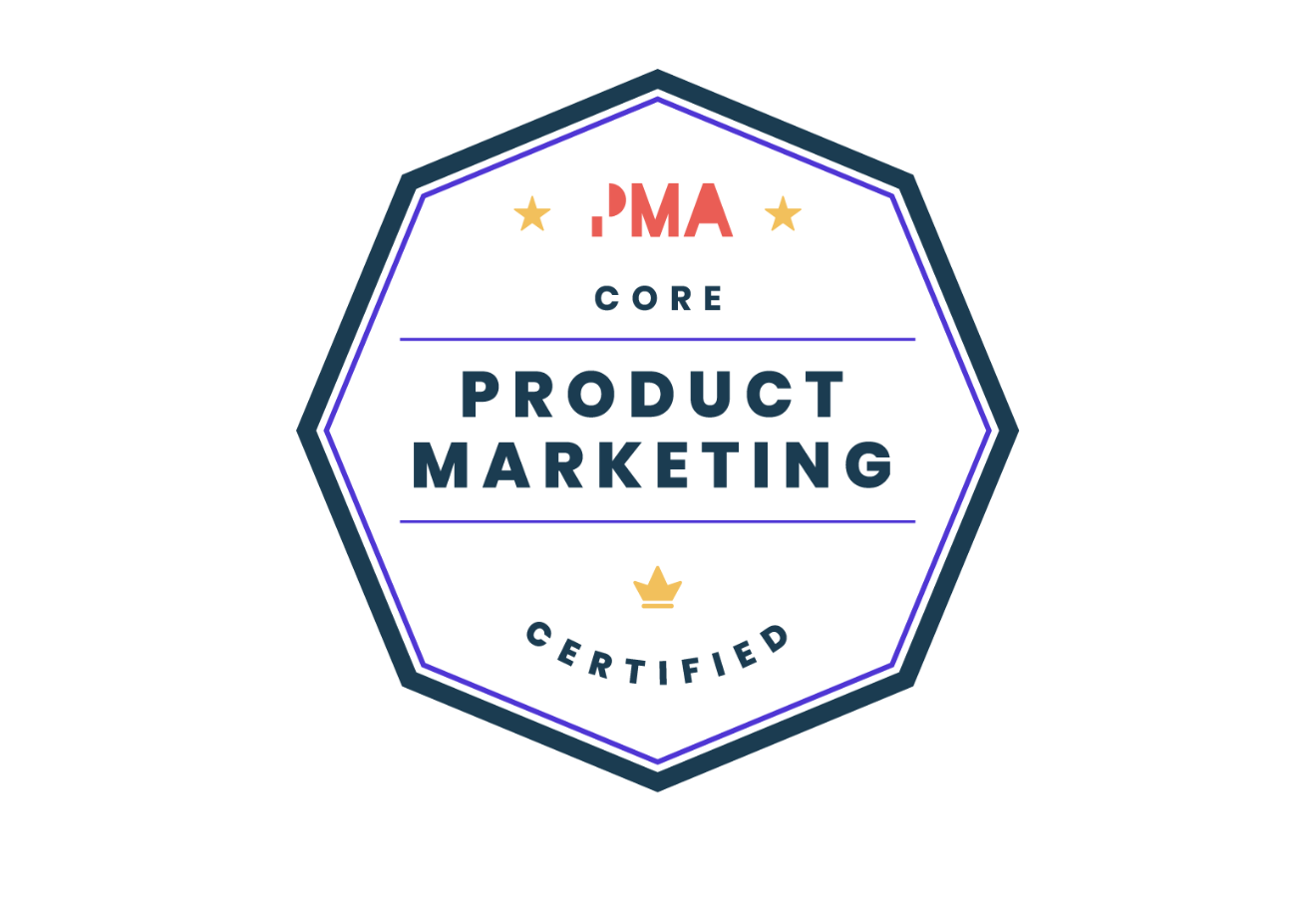 🏅
Product Marketing Certified: Core


Product Marketing Certified: Core has established itself as the paramount certification on the market and trusted by stalwarts like Microsoft, Facebook, Adobe, Salesforce, and more.
Our OnDemand certification course includes 19+ hours worth of material on essential topics such as research, pricing, OKRs, positioning and messaging, and sales enablement.
What's more, you'll also have access to live, weekly workshops, optional coursework, and 20+ templates to streamline your processes as a product marketer.
Pass all the exams, and you'll earn a coveted certification to set you apart from the competition, and flaunt your credentials.
👩🏼‍🏫 11 modules 🛠️ 20 templates ✅ 128 exam questions ⏰ 19+ hours 🔖 Official certification 🖥 Live weekly workshops

💼 PMM Hired

Competition in the product marketing job market is becoming ever-tougher. The solution? PMM Hired.
This is our dedicated careers resource and is jam-packed with features integral to the start of a fruitful product marketing career.
Built alongside experts from companies such as IBM, Google Fiber, and TikTok, PMM Hired is your one-stop shop for resources designed to facilitate your upward career trajectory.
Whether you're looking to transition into the industry or make the jump to VP of PMM, it arms you with everything for the hiring process to make it smooth sailing.

💬 400+ sample interview questions 💼 Interview tasks 🗣️ Mock interviews 🖥 Live weekly workshops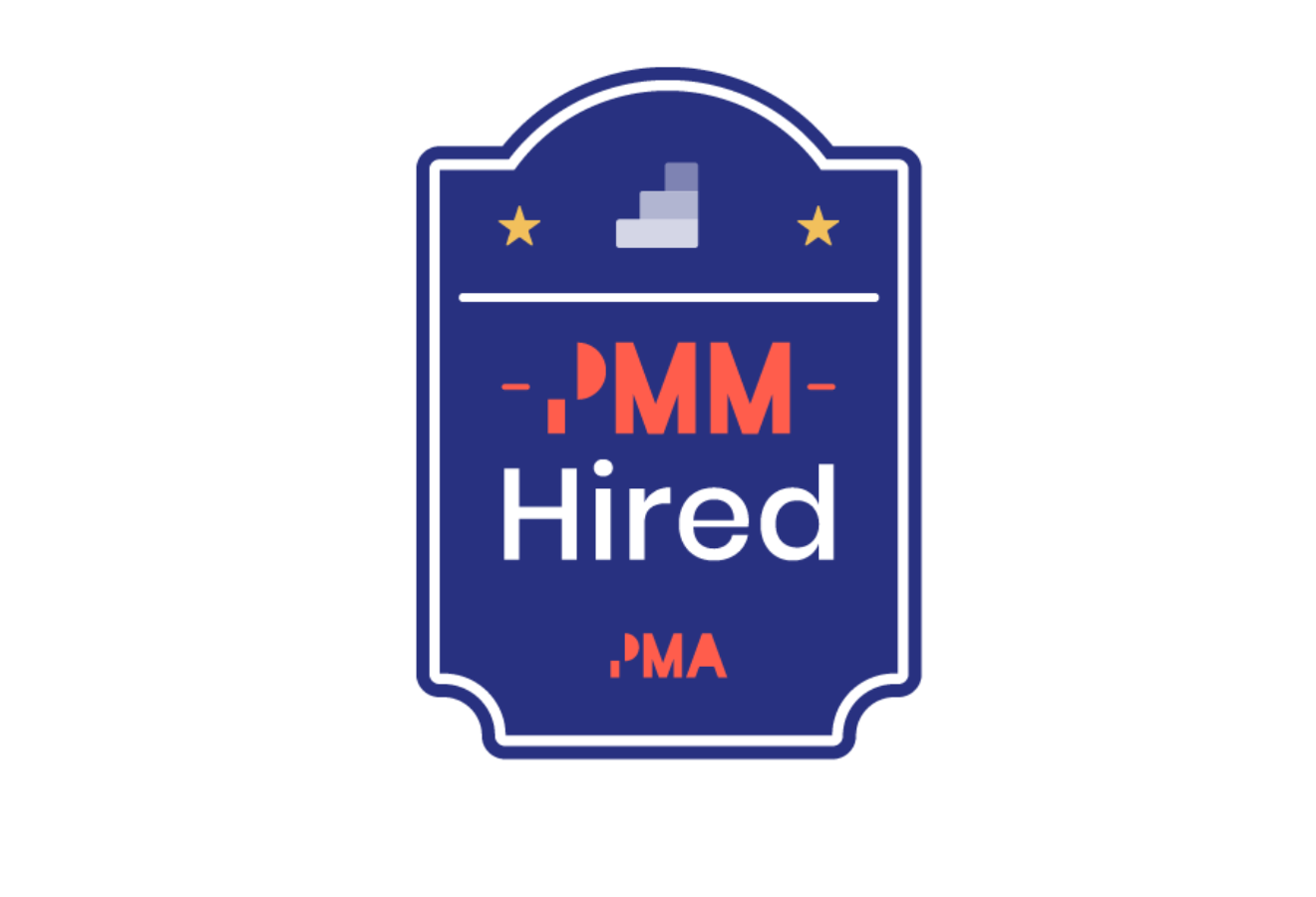 "Since taking Product Marketing Certified: Core, I've gotten many more outreach opportunities, job referrals, interviews, and recognition in general as a candidate. I've felt more confident in my interviews, and have been told on several occasions that the certification was why I was selected over other potential candidates.
The value for money is a 12/10, and is a go-to resource for all product marketers."

Justin McQueen, Product Marketing Consultant
P.s. Head here for TONS more testimonials just like this.

Trusted by some of the world's biggest brands.

FAQs.
Q: Does this bundle cover everything I need to know to be a product marketer?
A: If we do say so ourselves, both programs in this bundle are pretty darn comprehensive. From research through to optimization it covers the A to Z. However, as there are so many facets to product marketing, it's very much more focused on the essentials.
Q: Is Product Marketing Certified: Core accredited?
A: Yep, it sure is. As well as having PMA's seal of approval along with orgs like HubSpot, Facebook, TikTok, Salesforce, Sky and more, Product Marketing Certified: Core is recognized by both the Chartered Institute of Marketing (CIM) and The CPD Certification Service (CPD).
Q: What stage of the career ladder is PMM Hired aimed at?
A: All of them! We've covered each of the core titles: Associate Product Marketing Manager, Product Marketing Manager, Senior Product Marketing Manager, Director of Product Marketing and VP of Product Marketing. Within each, you'll find mock interviews, interview questions, videos, articles, and more.
Q: Will I be able to apply for jobs through PMM Hired? 
A: Once you've reaped the benefits of all the great advice in PMM Hired, you can then go to our jobs page to see the latest opportunities in the world of PMM. 
Q: I'd love to get my whole team on board, do you have any discounts on offer?
A: Yep! All our team packages are bespoke to make sure they're tailored towards what you're after, but if you drop Tom a line on [email protected] and let him know what you want, he'll put a personalized package together for you. FYI, these don't just have to be online and on-demand either, they can be online + live or live + in-person, too.
Q: Is the coursework mandatory?
A: It's not mandatory, but we'd highly recommend getting stuck in. The more you put in, the more you get out, so we strongly encourage everyone to complete any coursework and get involved with the weekly workshops to go through what you've been working on.
Q: I'd love to enroll, but it's looking like it may be out of my price range. Is there a way of staggering payments to make it more affordable?
A: We're super proud of the course and think it's a great opportunity to understand more about the core principles of product marketing. So, we've put together price plans designed to fit your personal circumstances. Affiliate programs are also available before and after taking the course to help reduce the overall expense. Drop us a line on [email protected] to discuss if you wanna talk payment options.
Q: How long will this take to complete?
A: It depends on how you choose to work your way through it. All in all, there's around three solid days' worth of course content but we've created it in a way that's easy for you to chip away at, as and when you want, and each module can be completed in total isolation.
Q: What happens if I don't pass the exams?
A: If you fail first time round you'll be given the option retake the exam. If you fail the second attempt too, unfortunately, it means you won't get the certificate. However, all's not lost, you'll have still learned LOTS and you'll be given access to the course materials for life - so you can brush up on the bits you slipped up on forevermore.
Q: What are the live, weekly sessions all about?
A: To give you the convenience of a self-paced, online course, without skipping on the benefits of those live, two-way conversations, Product Marketing Core comes with weekly calls with senior-level product marketers.
Why? So you can ask questions on anything you've learned, chat with like-minded PMMs who're also undergoing certification, and soak up extra insights from experienced product marketers who know how to nail all aspects of the industry.
Q: I noticed course subscribers qualify for a discount for PMA Membership Plans, but what's included in the membership?
A: That's right! When you enroll, you'll be eligible for a discount to our membership plans - which includes exclusive content, even more templates and frameworks, mentors, OnDemand videos, and more. For more details about what's included within the subscriptions head here.
Q: Do I receive access to a mentor as part of the Product Marketing Certified: Core course?
A: You sure do. You'll be able to chat with product marketing whizzes every week during our live session and they'll be on hand to talk about all things product marketing, offering everyone on the call expert advice and handy tips for your own practice.